Alumni Benefits
Where ever life takes you, you are always welcome back at Girton
Visiting Girton 

 
You are always welcome to visit the College, either as part of our extensive events programme, or if you just happen to be in the area. Family and Friends are welcome too. If you have any queries do get in touch.
Dining and staying in College
As a Girtonian you are welcome to dine and stay in College (subject to availability and there are some restrictions). You can purchase food and refreshments both from the cafeteria or our new Café Bar (card payments only). You can also attend Formal Hall once per term—contact the Development Officer (Alumni Relations) in the first instance to make the arrangements.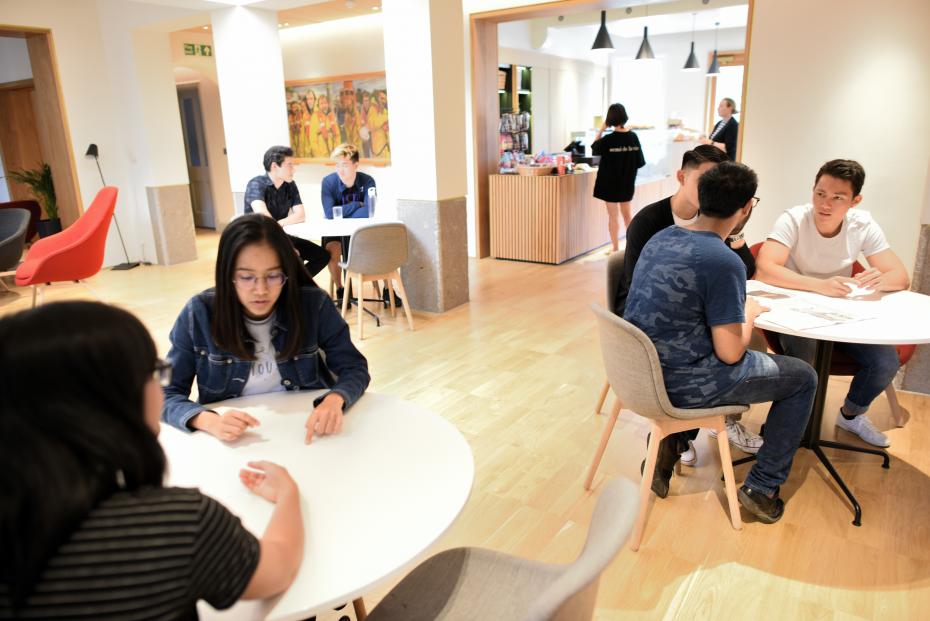 Library access (College and University)
At the discretion of the College Librarian, and subject to pressure on resources, you may use the College Library during normal opening hours. Please contact the Librarian in advance if you wish to do so. Cambridge MA or postgraduate degree holders are entitled to use the University Library and borrow books.
Journals and online resources
Alumni are entitled to free access to a number of online academic resources including JSTOR and Cambridge Core.
CAMCard
The CAMCard is issued to all alumni of the University of Cambridge free of charge. The card identifies you as a member of the University and comes with a host of benefits.
Cantab.net email for life
 All University of Cambridge leavers are provided with a free cantab.net email address.
Careers Service
The Cambridge University Careers Service provides careers advice and information to all University of Cambridge alumni. They are impartial and can work with you to explore options, connect with employers and navigate the complex job market—saving you time and maximising your employability prospects.
Whether you have no idea what to do next, a few ideas or a definite plan, they offer plenty to help you take the next step: one-to-one guidance consultations; 14 major careers events each year; an extensive programme of briefings and skill sessions; coordinated employer presentations; a free book on CVs and Applications; and a database of over 4,000 graduate-level job vacancies.
Register and access a wealth of resources at www.careers.cam.ac.uk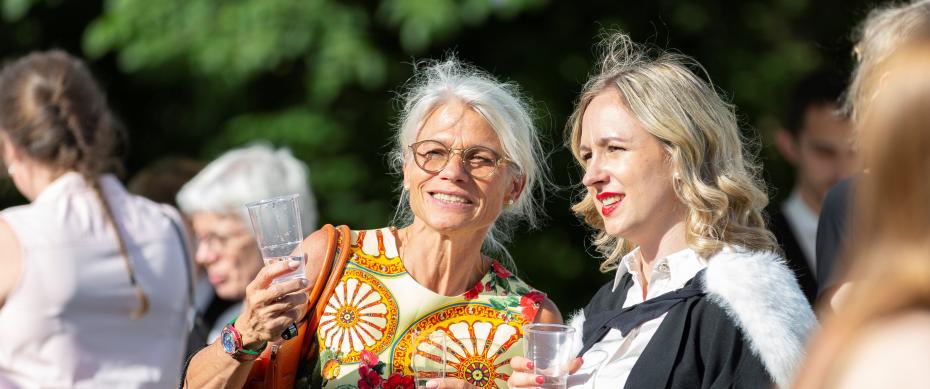 The MA degree
Two years and one term after graduating with a BA, alumni are eligible to take their MA degree, either in person or in absence. In the December of each year the College will contact via email, all those who become eligible and invite them to attend the Congregation in March or early April and to the MA Dinner held the evening prior to the Congregation. The degree can of course be conferred at any Congregation, but the March or early April Congregation is traditionally the occasion when alumni return to collect their MA.
Find out more here.
Transcripts and degree certificates
Extended Self-Service (ESS) allows alumni to access their Self-Service account in CamSIS. It is available to any previous student who matriculated after 1980 and access allows alumni to view exam grades, view a copy of an unofficial transcript and apply for some graduation ceremonies.
 
Alumni can also contact the Student Registry for information on how to order official transcripts and degree certificates.
Lifelong Learning
Whether you are interested in professional development or exploring a new subject there are plenty of opportunities to continue with your studies after graduating. The Institute of Continuing Education (ICE) provides part-time, accessible courses for adults of all ages and vary from short or online courses all the way through to Master of Studies (MSt.). As a CAMCard holder, you are entitled to a 25% discount on course fees at ICE.
 
The Cambridge Judge Business School designs and delivers high impact leadership and management development programmes to professionals and organisations from around the world. A 20% discount on the Open Programmes portfolio for University of Cambridge alumni is now available.
 
Further details, including course descriptions, can be found online here.
Alumni and supporter events
Find out more and book now for our Alumni and supporter events
Find out more