Buildings, gardens & grounds
Inspirational surroundings fostering creativity and academic success
Our location
The College is located on two sites to the north-west of the city centre. The main site is wonderfully spacious, occupying 50 acres of beautiful gardens and grounds, which range in character from formal planting to natural woodlands. Swirles Court, a purpose built postgraduate complex, is a short walk or cycle from the main site, in a set of stunning and spacious new buildings in the University's fast-growing Eddington site.
Feel free to accompany the Mistress on a tour of Girton's gardens and grounds
Self-guided tours & walks
We have a wide range of self-guided tours and walks that everyone can come and enjoy. Paper copies are available for free at our Porters' Lodge (reception).
The Building of Girton College: A Self Guided Tour 
Garden Tour
Dog walking route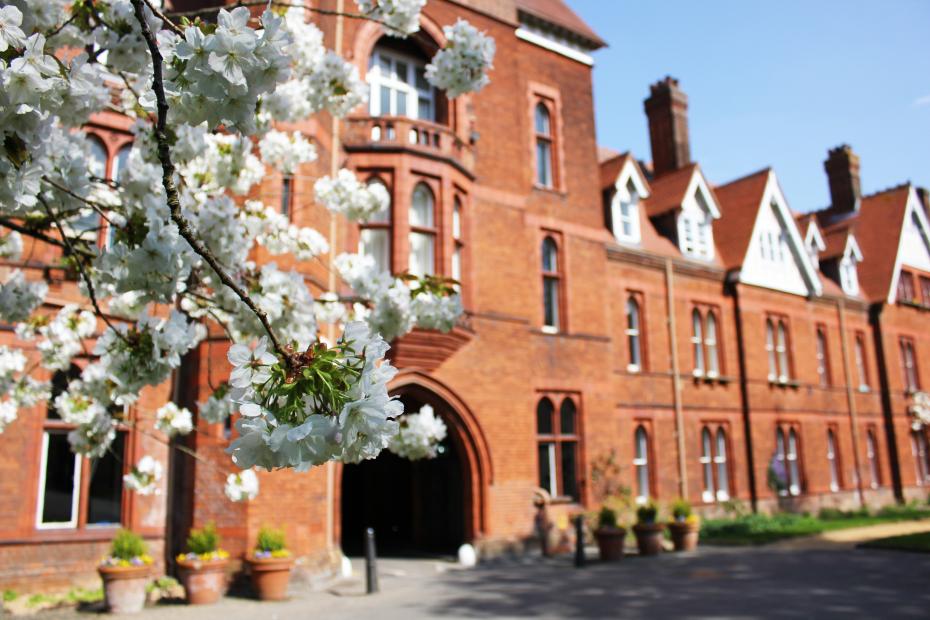 Our main site
The main College site has Grade 2* listed heritage buildings, which stand in 50 acres of mature woods, parkland, and formal gardens, based two miles north-west of the Cambridge city centre, offering a peaceful, inspiring and relaxing atmosphere in which to live and work. 
The College is organised around a series of spacious courtyards – offering attractive and informal settings in which to relax and socialise. The earliest buildings date from 1873, the year when the College moved to Girton from Hitchin. The first phase of the building was designed by Alfred Waterhouse, who also designed Manchester Town Hall and the Natural History Museum. The deep red brickwork, steeply pitched roofs, and ornamental terracotta decoration form an important example of Victorian architecture. The buildings expanded over sixty years by successive generations of the Waterhouse family. Coming right up to date, the Ash Court range of buildings, completed in 2013, continues the theme of red brick whilst providing modern en-suite bedrooms, large kitchen, and superb gym facilities.
Everywhere you look, you will find that the buildings are also packed with interesting - and at times surprising - architectural features, which reflect the care and the pride invested in the College by successive generations: from the neo-Tudor Gatehouse Tower; the impressive beamed roof of the dining hall; to the ornate stained glass of the Stanley Library. Making the most of our location, each wing looks out towards green space, whether woodland, sports pitches or our historic orchard. Recent building reflects the College's proud commitment to sustainability, including Ash Court, which has won awards for its energy efficiency, to the eco-friendly green roof of the Library.
Inside, the College offers a diverse array of well-proportioned study bedrooms, each with their own character. Girton differs from most other colleges in Cambridge in that accommodation is organised around corridors rather than staircases. We find this gives Girton a very sociable character and it is rare to go somewhere in College without meeting a friend.
Swirles Court
Swirles Court opened in September 2017 and is an integral part of the College, located close to the main site in the University's urban-academic quarter at Eddington. Swirles Court contains 325 en-suite study-bedrooms, together with social and study spaces, all set around landscaped courtyards with card controlled access to create a secure environment.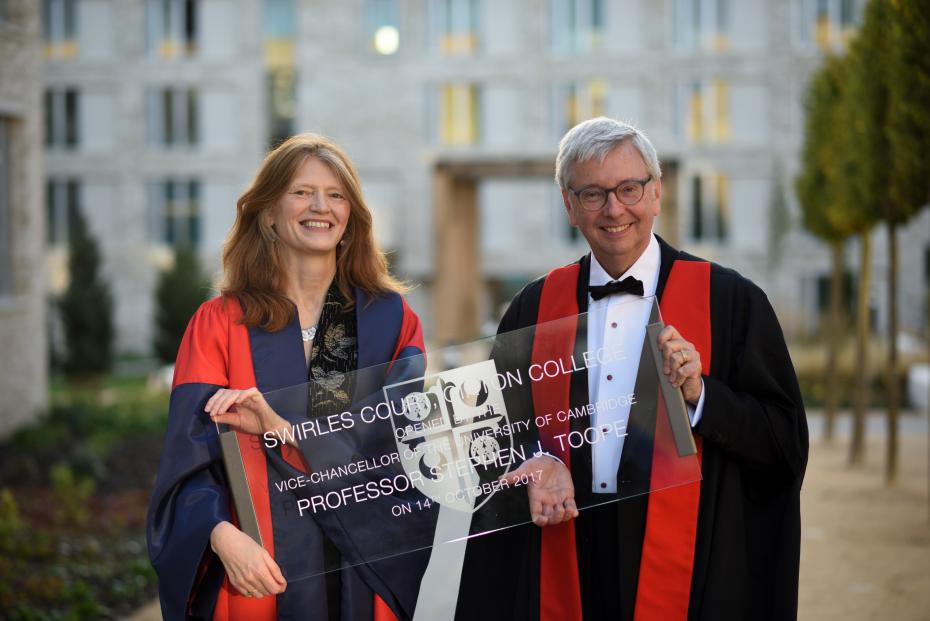 It is located approximately a fifteen minute walk or five minute cycle from the main Girton College site, and is on the new Ridgeway cycle route from Girton to the City Centre, the West Cambridge department, the University Sports Centre and the Sidgwick site.
Swirles Court is named after a Girton mathematician and physicist but is open to students of all subjects, and has good access to a range of University and College facilities. There is secure, covered bicycle storage in each Swirles Court building. The development is connected by bus to the city centre, railway station and Addenbrookes / the biomedical campus.
Inside, the study-bedrooms are all en-suite and are arranged in clusters of four to eight students, who share kitchen facilities which include a seating area for all of the occupants of the flat as well as cooking facilities. The clusters are mixed sex with students from a mixture of different courses and different cohorts in the same house to foster diversity and communal living, while providing an environment that can be used for study.  There are rooms that can be used for students with mobility issues and other disabilities.
Swirles Court also has its own Porters' Lodge which provides support for students and controls access for non-residents.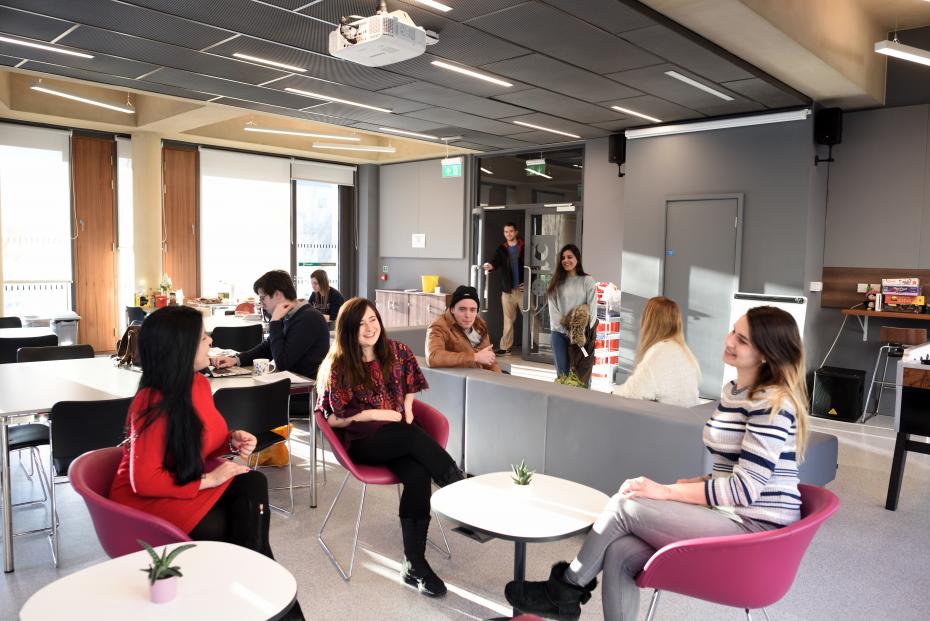 College gardens & grounds
Uniquely within Cambridge, there are over 50 acres of gardens and grounds to explore at Girton. These were laid out as the College developed, creating space for recreation in an environment conducive to learning. This has matured into the current site bordered by lime woodlands which give way to open parkland and the formal gardens of the College courts. Today, they are a venue for walks, relaxation and events, as well as accommodating the College's outdoor sports facilities, which are some of the best in Cambridge. Girton's gardens are a haven for our college community, and are of course also available to visitors attending conferences and events in College.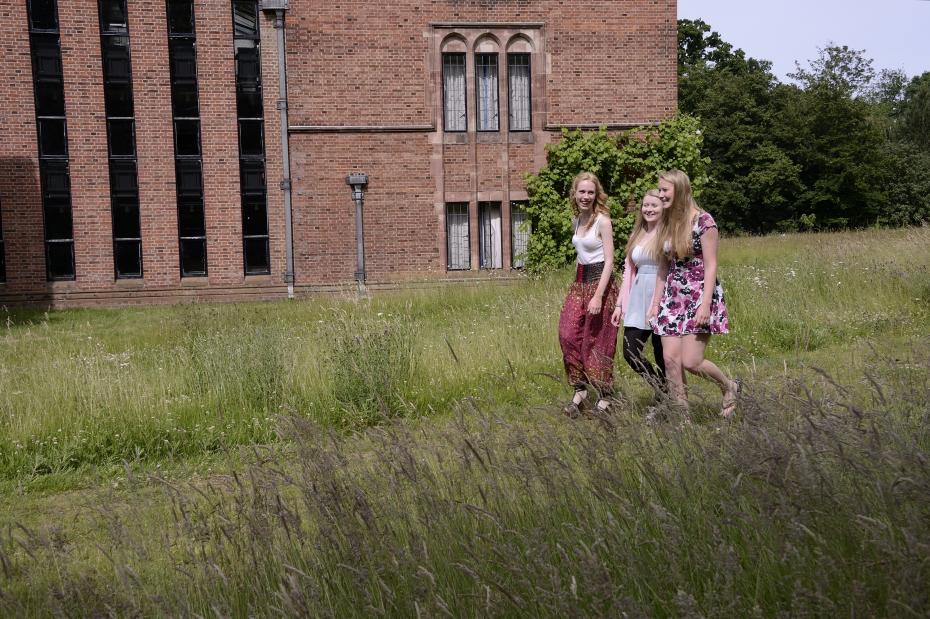 The grounds have a number of notable features. The Pond, originally dug to provide water for the College fire brigade, is now a haven for wildlife. The historic orchard, planted well over 100 years ago, is an important collection and features a number of rare and unusual varieties.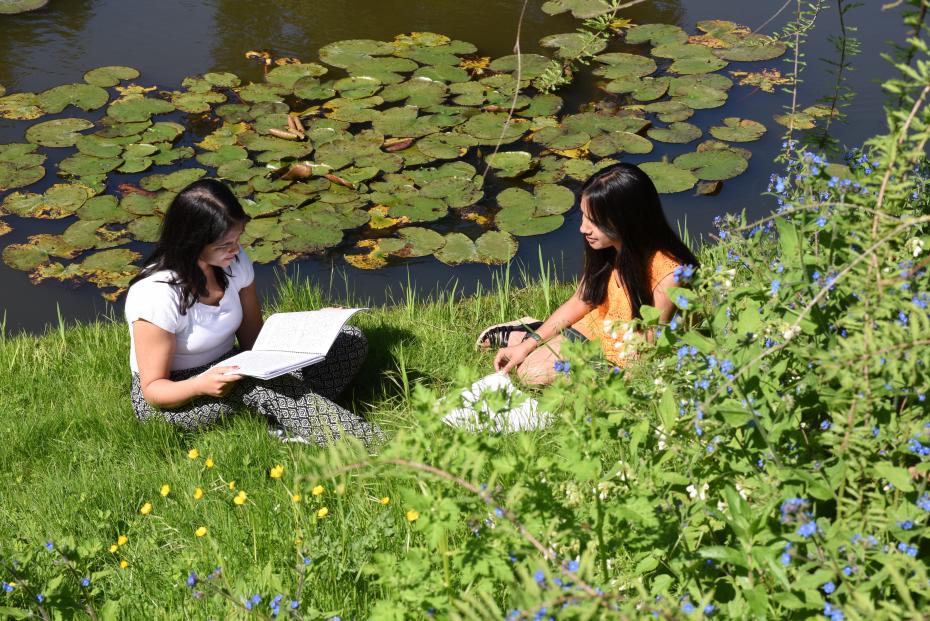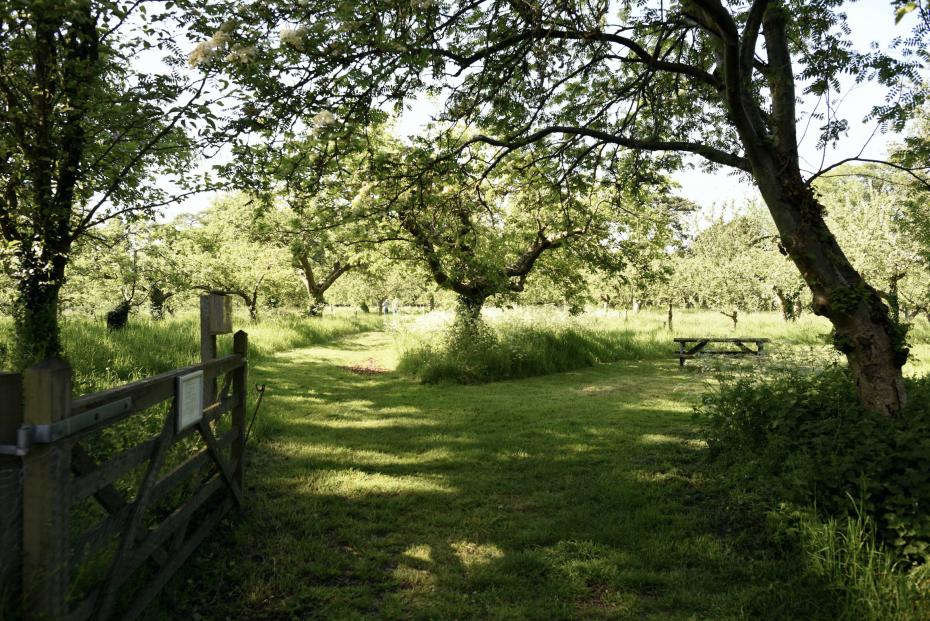 There is an Anglo-Saxon burial site, many of the finds from which can be seen in the Lawrence Room. The Fellows' Garden, added in the 1990s, was designed by acclaimed gardens expert and alumna, Penelope Hobhouse.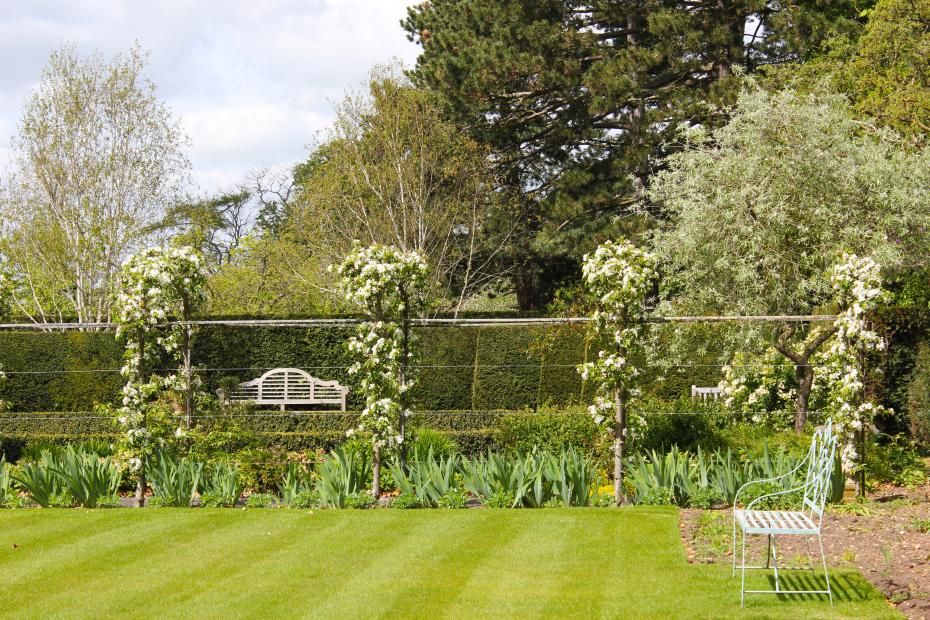 Together, Girton's diverse gardens and grounds are one of the unique treasures of the College and provide a green oasis which gives all our community space to breathe, to socialise and to reflect. They support an array of plant, animal and insect life including our famous black squirrels. A guided walk is organised around the College gardens each Term, and is open to all.
We are justly proud of our fantastic team of gardeners who can be followed on Instagram at @

girtongardens