This Michaelmas Term edition of 'Good News from Girton' is packed with awards, achievements, and celebratory moments – congratulations to all Girtonians involved. If you have any news to share with the College please email alumni@girton.cam.ac.uk – I would be delighted to hear from you.
Dr Elisabeth Kendall, Mistress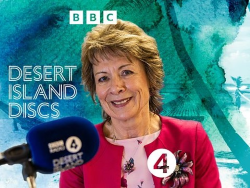 Professor Dame Lesley Regan, former Fellow and the first Women's Health Ambassador for England, joined presenter Lauren Laverne on a recent edition of BBC Radio 4's Desert Island Discs. We are delighted that Professor Regan is due to be admitted as an Honorary Fellow at Girton in the New Year.
We are delighted to share the news that in June of this year the Mistress received an Honorary Doctorate from the University of Glasgow 'in recognition of her great distinction in the field of Arabic Studies'. In September the Senior Tutor, Professor Toni Williams, received an Honorary Doctorate from University College London 'in celebration of her distinguished contribution to Law'.