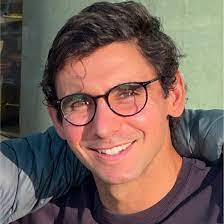 Nabil Khabirpour is a Girton alumnus and now teaches for the College in addition to founding and running The Law Corner, a pro bono legal advice organisation to help those who have little realistic means to access the legal system.
We are delighted that The Law Corner has entered an exciting new partnership with the Faculty of Law at the University of Cambridge. Girton Fellow, Dr Stephanie Palmer is also facilitating the connection with The Law Corner. Dr Palmer taught Nabil whilst he was a student at Girton and now serves as an adviser to and collaborator with The Law Corner. Dr Palmer also has a long-standing interest in pro bono work and has been an executive member of the Cambridge Pro Bono scheme since its foundation in 2000.
Read more about the partnership here.