Programmes for University Students Fees
Summer programmes
Fees for our 2022 Summer Programmes for University Students 
The fee for the Business, Economics and Engineering four-week summer programmes is £4,050
This fee includes:
The academic course, comprising a minimum of 45 hours of contact time on the Economics and Engineering programmes, and a minimum of 60 hours of contact time on the Business programme
A series of evening talks
Accommodation in a single occupancy study bedroom on the main College site
Approximately two meals per day in Cambridge
A welcome buffet, two Formal Dinners, and an English Afternoon Tea
Access to College facilities
Student Assistant-organised social programme. Past activities have included punting and museum visits
Day trips to London and Oxford
Students will need to cover the following additional costs:
International travel and medical insurance
Travel to/from their home to Girton College, Cambridge
Travel within Cambridge
Approximately one meal per day while in Cambridge
Meals and any activity fees while on the London and Oxford day trips
Any social activities, personal expenditure, or independent travel.
How to apply
The first step to joining us in Summer 2022 on site at Girton College, Cambridge is submitting a simple online application.
Apply now!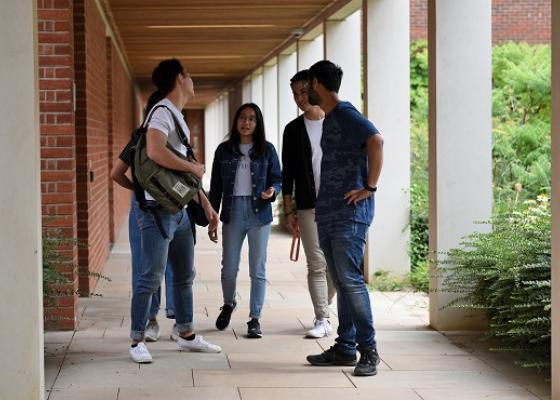 Girton stories
Myles, Philippines
Girton Summer Programmes
Meeting the most out-of-this-world people and learning so many out-of-this-world things, I couldn't have spent my time better in the UK and in Cambridge. I learned more about both economics and myself.