It has been an Easter Term like no other. The College Fellowship and staff have pulled together to deliver the academic programme and provide pastoral support and guidance for students along the way. The JCR and MCR representatives have worked hard to keep the feeling of the College community with movie nights, quizzes, and stash wearing challenges – to name just a few of the activities undertaken since the start of lockdown.
In addition, we are enormously grateful to the all the alumni who have supported Girton in a myriad of ways from sending kind words, to participating in College lockdown activities, to launching their own initiatives that have enriched and engaged our alumni community. A number of Girton alumni also offered their time and talents to add a much-appreciated dimension to this virtual Term in the form of video messages of support, talks to student groups and societies, performances and more. Below is a little more about each of these fantastic volunteers. Thank you!
The Visitor, The Right Honourable the Baroness Hale of Richmond (Honorary Fellow)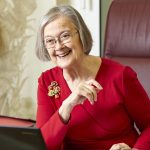 Lady Hale read Law at Girton and started her career teaching Law. She was the first woman to be appointed to the Law Commission and was the first female Law Lord. In October 2009 she became the first woman Justice of the Supreme Court, eventually becoming its President from 2017 until her retirement in 2020. She is a Dame of the Order of the British Empire, a Fellow of the British Academy, and holds honorary doctorates from 27 universities as well as Fellowship of the Royal College of Psychiatrists. An inspiring role model for Girton, she is a champion for equality: for women, of course, but for all under-represented communities, whether because of their class, gender, sexual orientation or ethnic background.
Her Imperial Highness Princess Hisako Takamado (Honorary Fellow)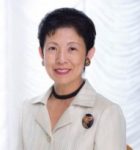 HIH Princess Takamado studied Chinese and then Archaeology and Anthropology at Girton, is a member of the Imperial family of Japan. She is Honorary President of BirdLife International and has a variety of other roles devoted to fostering international goodwill. She has a keen interest in Japanese sport, culture and the arts, and is Visiting Professor at the Osaka University of Arts.
Her Excellency Dame Karen Pierce (Honorary Fellow)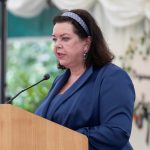 Dame Karen studied English at Girton, and is one of Britain's most senior Diplomats, with service in Japan, the USA, Eastern Europe, and South Asia. She was the first woman to hold the position of Ambassador to the UN in New York and Permanent Representative at the UN Security Council. Earlier this year Dame Karen was appointed Her Majesty's Ambassador to the United States of America, the first woman in this post.
Sandi Toksvig (Honorary Fellow)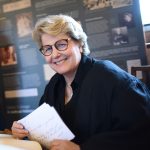 Sandi is an award-winning writer, broadcaster and comedian. She is a playwright, the author of more than 20 books, champion of women's equality and co-founder of the Women's Equality Party. She was Chancellor at the University of Portsmouth (2012-17), and has honorary degrees from no fewer than five British Universities. Sandi Toksvig studied Law, Archaeology and Anthropology at Girton.
Dr Suzy Lishman (Honorary Fellow)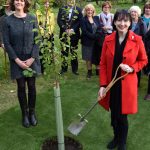 Suzy read Medicine at Girton and is a former President of the Royal College of Pathologists who has done perhaps more than any other individual to raise the public profile of pathology in the UK. In 2013, she was named as one of the 50 most inspirational women in healthcare by the Health Services Journal. Alongside her 'day job' as consultant cellular pathologist and head of department at Peterborough City Hospital, she has collaborated to improve public understanding of Pathology with the Science Museum, the Royal Society, the Royal Institution and more.
Dr Belinda Bell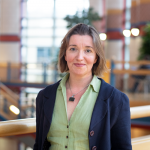 Belinda is Programme Director of Cambridge Social Ventures, at Cambridge Judge Business School which supports a wide range of businesses achieving social and environmental impact. She is a social entrepreneur herself having established a range of social ventures over the last decade including those focusing on finance, ageing and young people. She has acted as a mentor, advisor and supporter to many more social entrepreneurs and in this role has developed a broad knowledge of business models for social innovation.
Belinda studied for a Masters in Community Enterprise while at Girton.
Dr Adam Crothers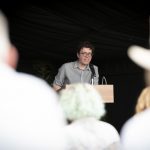 Adam came up to Girton in 2002 to read English. After completing an MPhil in Dublin, Adam returned to Girton to undertake a PhD, completing his dissertation in 2010. Adam was selected as one of Poetry Ireland Review's 'Rising Generation' poets in 2016 and he was previously a Commissioning Editor for the online magazine The Literateur. His first collection, Several Deer, was winner of both the Seamus Heaney Centre for Poetry First Collection Prize and the Shine/Strong Poetry Award in 2017. His second collection The Culture of My Stuff includes sonnets and prose poems, anxiety and swagger, confession and nonsense.
Ann Fullick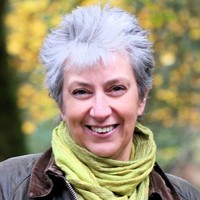 Ann was the first person in her family to go to university, studying Natural Sciences at Girton (1974-77). She began her career in teaching before becoming an author. To date Ann has written around 200 books, widely used both in the UK and around the world. They include textbooks for Key Stage 3, GCSE Biology, IGCSE, A level Biology, and for Biology qualifications in countries including Ethiopia, Uganda, Rwanda, Liberia, Nigeria, Tanzania, and across the Caribbean. Ann has also written on topics ranging from infertility treatment, forensics and organ transplants to a biography of Marie Curie. Her books are used on five continents. Ann also produces on-line resources, and helped develop an award-winning revision app. In her curriculum work she has advised Government ministers, worked with Ofqual and Ofsted – and she also works with charities, most recently on the UNICEF Learning Passport, supporting students globally where access to education isn't easy. She has recently been awarded the Royal Society of Biology President's Medal for services to biology education and to the Society.
Steven Irvine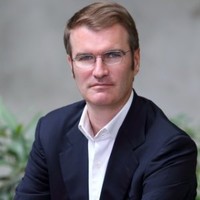 Steven is founder, CEO and Editor of Week in China. He has spent over two decades working in the media industry as a business journalist and editor with a strong China-focus. He came up to Girton in 1991 to read English. 
Paresh Patel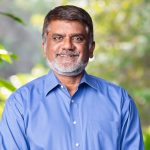 Paresh is an entrepreneur and businessperson, and on the board of Cambridge in America. He is co-founder, Chairman and CEO of HCI Group, Inc., a multi-national, NYSE listed company,  engaged in various business activities including software technologies, insurance, and real estate. He is former Chairman of Oxbridge Re Holdings, Ltd., a publicly listed reinsurer and has also served in the past on a number of bank boards as well as local civic chambers. He matriculated at Girton in 1981, reading Engineering.
Dr Nikhil Shah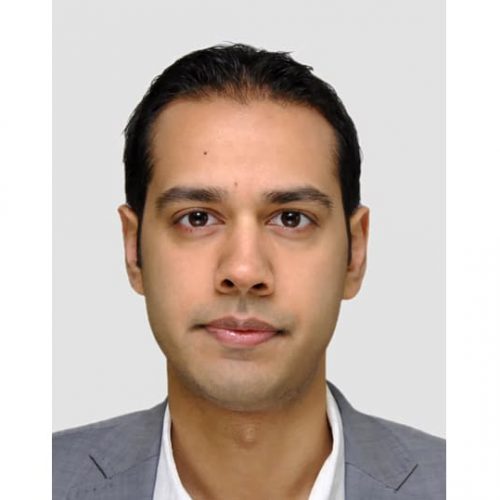 Nikhil read Mathematics at Girton from 2003-06 before completing a PhD at Imperial College London (Earth Science & Engineering) 2009-13. He then joined Chevron USA in Exploration Geophysics R&D where he led the time-domain Full Waveform Inversion development program taking it from proof-of-concept to full-scale production deployment for the E&P business units on acreage offshore Brazil and Nigeria before founding S-Cube where he now serves as CEO.