Last week we caught up with final Veterinary Medicine student, Tom Page, ahead of his performance for the finals of Cambridge University Centre for Music Performance 'Take it to the Bridge' band competition on Sunday 23 April 2023. 
---
Tom Page (2017 Veterinary Medicine)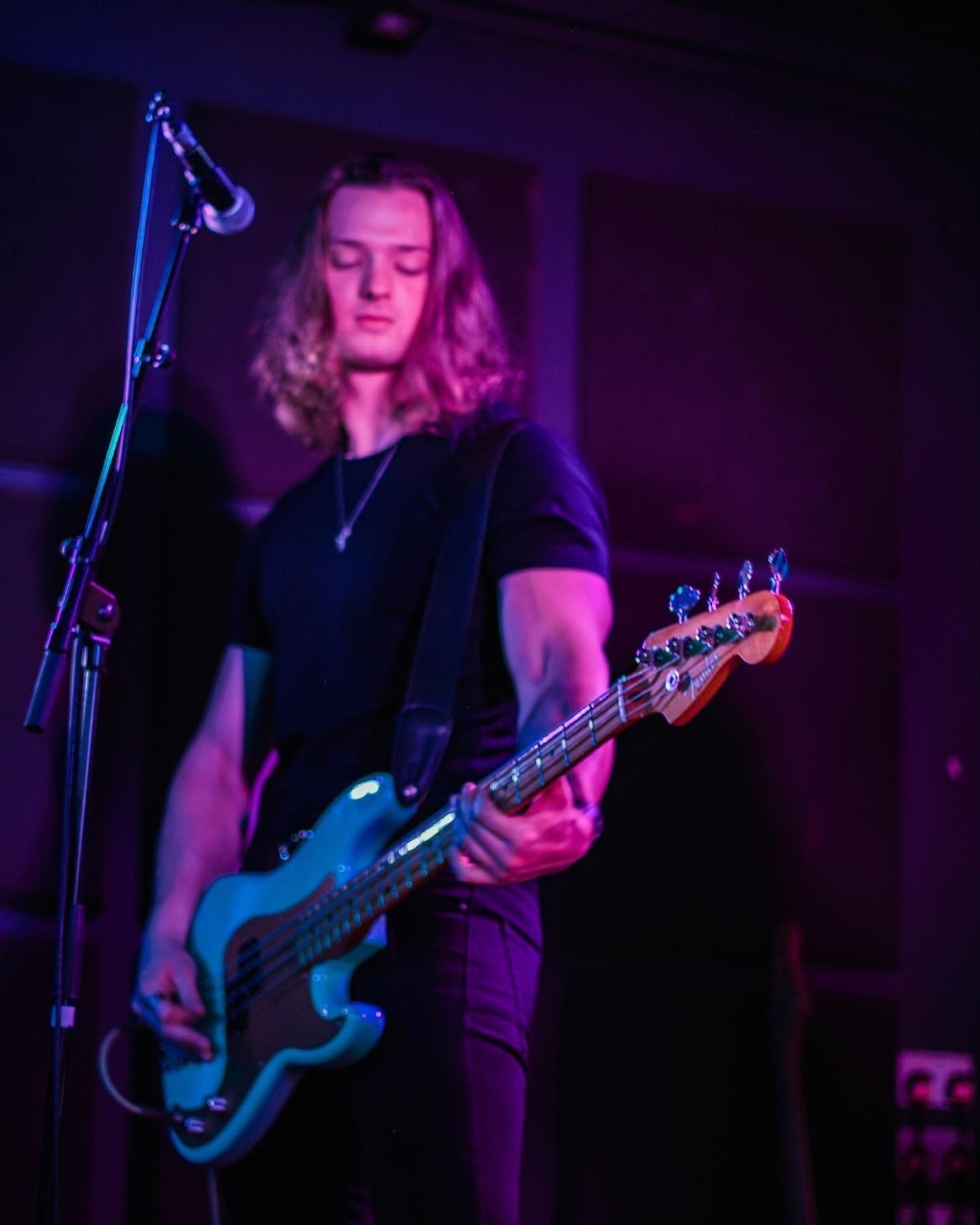 We are so stoked to be one of the final four bands in this year's 'Take It To The Bridge' band competition. The musical talent in Cambridge is incredible and we feel so lucky to even be a part of it, let alone be named one of the best bands.
I formed the band at the end of my second year with another veterinary student in my year group, Dom Neave, who knew other musicians to form 'Cheap Date'. The band has seen a change of guitarists and singers, as former members graduated and left Cambridge. Our current line-up is Dom (Magdalene) on drums, our 'guitar wizard' Jonah Tufton (Magdalene) and the incredibly talented Daphne Adam (Queen's) on lead vocals.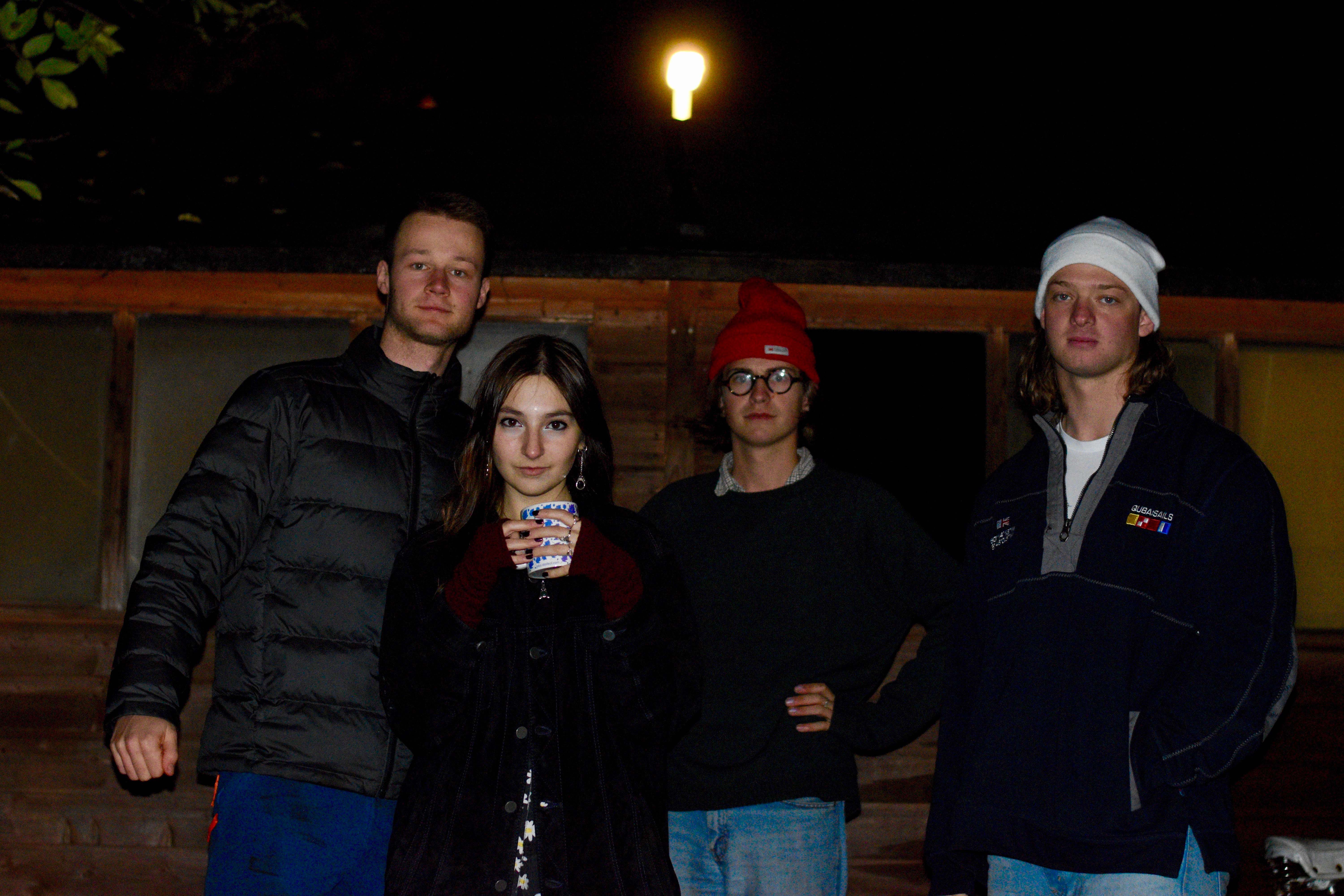 [L-R Dom Neave, Daphne Adam, Jonah Tufton and Tom Page]
Over the last few years we've played all over Cambridge, including college 'bops', nine May Balls last year and sold out shows at the Portland Arms and Clare Cellars. It still blows my mind that people want to come see our band and hear the songs that we have written.
Last summer, we spent a few days in a recording studio to lay down two of our original songs 'Home by 2' and 'Escape The Night', which we have released on all music streaming platforms. We have since written more original songs, including 'Twice' and 'Apollo', which are pieces of my own work. We are so grateful for all the support and to everyone who has streamed our songs. There's no feeling like hearing a crowd singing your own songs back at you.
We will be performing these and our other original songs live at the 'Take It To The Bridge' band competition. The winning band gets a set at the Cambridge Club Festival, on a line-up with Lionel Richie! The audience will be able to vote for their favourite band on the night, so come and support Cheap Date at Hidden Rooms in Cambridge on Sunday 23 April 2023, door open at 7:00pm!

You can follow Cheap Date and listen to their music on:
Photos featured in the article are by Katie Kasperson
---