Jane Catherine Gamble is today remembered in Girton College as an early and generous benefactor, but she was also an author, heiress and traveller, with connections that spanned across international borders. The rich variety of her life is reflected in her collection of personal papers, which are preserved in the College Archive.
For the catalogue of Jane Gamble's personal papers (archive reference: GCPP Gamble) see here
Jane was born in England in 1810 to a family originally from Virginia, and she returned briefly to the States following her mother's early death. However, after her father's remarriage, she was sent back to London to be raised alongside the son of her wealthy aunt and uncle, Mr. and Mrs. Dunlop, who provided her with a good education and a secure childhood.
Jane composed a journal called Fragments of a Life which is preserved in the Archive, written by hand onto unbound quires (reference: GCPP Gamble 1/35). It seems to have been created towards the end of Jane's life, although based on diaries she kept from 1837 onwards, and provides a retrospective account of her activities. The journal describes Jane's many encounters as a young woman with well-known artists and authors, such as Samuel Coleridge, Washington Irving, and Sir Walter Scott. There are letters from both Irving and Scott addressed to the Dunlops among Jane's papers preserved in the Archives (archive reference: GCPP Gamble 3/2/2 and 3/2/3). These letters are a reflection of the literary circles in which the Dunlops moved and in which Jane was brought up.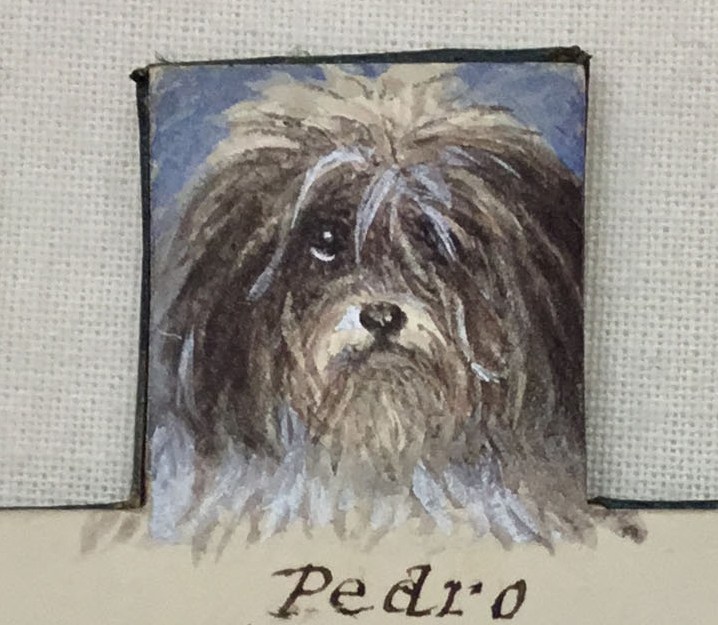 Jane kept an autograph book, dating from 1831 to 1841, in which she collected the signatures of her distinguished acquaintances, including Charles Robert Leslie, John James Chalon and Alfred Edward Chalon, each accompanied by a tiny watercolour by the artist (archive reference: GCPP Gamble 3/13). In 1838, the latter painted the only portrait of Jane to survive (reference: GCPH 4/4/1). Perhaps inspired by the creative environment in which she grew up, Jane eventually published her own play in 1846 under the pseudonym, Miss D. Nutt. In the 1880s, she would publish a further eighteen plays under the same nom de plume. The Archive also holds manuscripts of Jane's poetry and translations from Italian, French and German, attesting to her learning.
By 1851, Jane's aunt, uncle, and cousin had all passed away, leaving her an heiress with the freedom to travel. Jane had been courted by a wealthy American, Henry Wikoff, who had followed her from London across Europe. The matter came to a head in Italy, where Henry was put on trial for conspiracy to force Jane to marry him. A report on his trial printed in The Athenæum Journal of Literature, Science, and the Fine Arts on the 13th of March 1852 refers to it as the 'extraordinary trial at Genoa, which has excited so great a sensation all over the Continent'. Henry was convicted and imprisoned. Shortly afterwards, Henry published his own account called My courtship and its consequences in 1855, which proclaimed his innocence. Jane, on the other hand, remained resolutely silent and no mention is made of the episode in her journal. Instead her account of her travels in Italy is filled with picturesque vignettes, such as sailing through the canals of Venice accompanied by a singing Gondolier.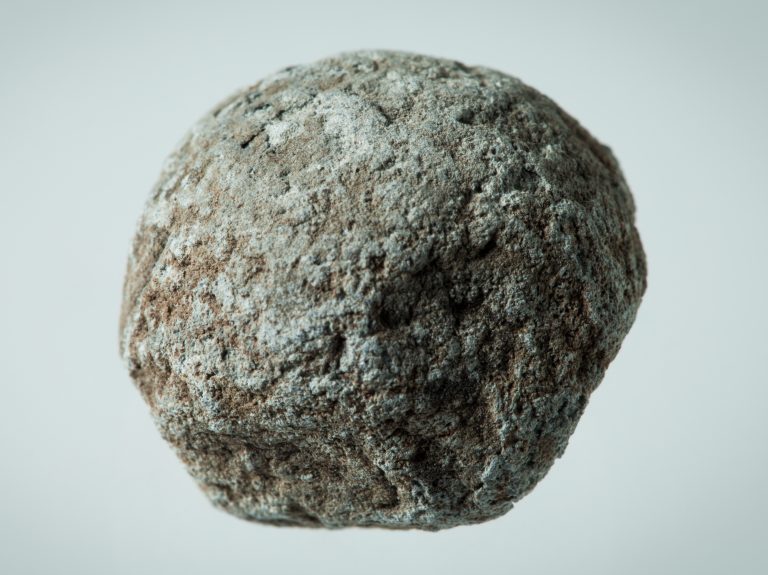 Jane's later years were also filled with travel and adventures abroad. The Archive holds many varied and wonderful mementos gleaned from her journeys, including oak leaves and wood from Torquato Tasso's oak in Rome, dated to the 19th of November 1852 (archive reference: GCPP Gamble 3/12). There is also charcoal and cannon shot from the Battle of Waterloo, wrapped in paper with a note in Jane's handwriting, stating that it was 'Brought from La Belle Alliance, Monday 29 August 1825  Waterloo' (archive reference: GCPP Gamble 3/17). Jane also acquired artefacts from her international network of friends and acquaintances, such as a piece of George Washington's coffin, accompanied by a handwritten note that reads 'Part of the Coffin of Washington lately removed at Mt. Vernon to me by Mrs. Lewis. GSN'. Mrs. Lewis, also known as Eleonora Curtis, was George Washington's adopted daughter and part of Jane Gamble's circle of acquaintance.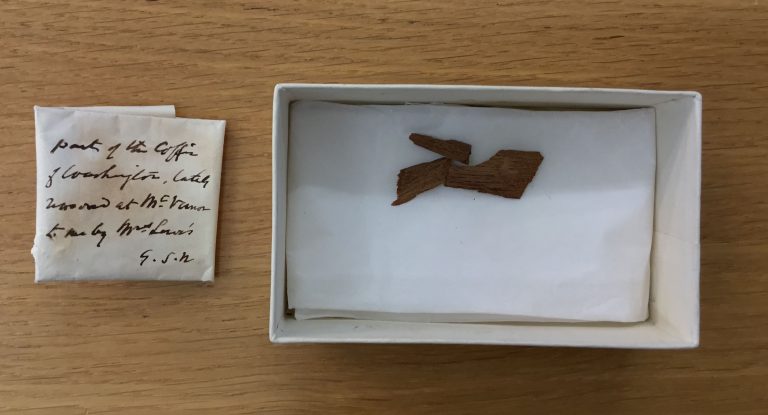 It is not entirely clear quite why Jane Gamble chose to leave her residuary estate to Girton, comprising about £19,000, as well as several possessions and her sizeable library. Her intelligence and learning may have made her sympathetic to the College's purpose. Nevertheless, the bequest made Jane the first major benefactor of the College and enabled its expansion: the College used the bequest to finance the construction of Tower Wing, as well as allowing the College to purchase the adjoining seventeen acre field. This field, which sat between the fork of the Huntingdon Road and Girton Road, doubled the size of the College site. The College could now house one hundred and four students.[1] Jane Gamble's generosity to the College is commemorated by the fireplace which now stands in front of the Porter's Lodge, and bears the inscription: 'the fund for the erection of this portion of the building was provided by the munificence of Jane Catherine Gamble.' She is also remembered by the Gamble Prize, set up in 1888, and which continues to be awarded to students every year.[2]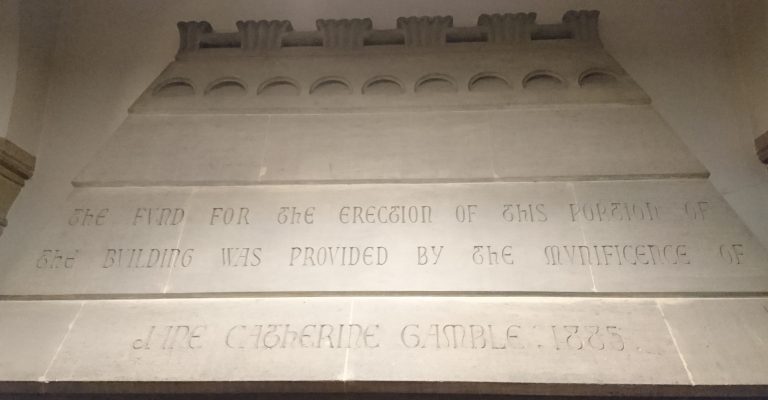 Jane passed away in 1885. Her papers only came to Girton in 1935 when her bankers, Coutts of London, discovered that they held two boxes in Jane Gamble's name, containing old documents and manuscripts, which were forwarded to the College and are now preserved for posterity in the Archive.
[1]Susan Bain, 'Tower Wing and Jane Catherine Gamble', Girton College Annual Review (2009), pp. 25-28
[2]Susan Bain, 'Tower Wing and Jane Catherine Gamble', Girton College Annual Review (2009), p. 28