All Girton alumni are warmly invited to attend a series of exciting online Alumni Events celebrating our transatlantic relationships on Saturday 5th December. We look forward to welcoming Girton alumni from all over the world. We have scheduled the events so that the times are convenient for alumni in North and South America (as it replaces our usual in-person US alumni events) as well as those in the UK and Europe. The events will feature live zoom sessions and pre-recorded talks and music, as well as a drinks reception and College update from the Mistress. 
Below is the programme and timings of the individual sessions. Please complete the online form to register and we will be in touch with you very soon to give you the Zoom details on how to access these events on the day.
Please do not hesitate to contact the events organiser (alumni@girton.cam.ac.uk or +44 (0)1223 764935) should you have any questions or wish to book by email or over the phone. 
We very much hope that you are able to join us and we look forward to celebrating our transatlantic alumni links.
Live Events

17.00 UK | 12.00 EST | 9.00 PDT 
Present climate change and the future for marine and coastal ecosystems
During this live Zoom session, chaired by Girton LIfe Fellow Dr Roland Randall, we will hear top scientists, Dr Frances Gulland, Professor Jon Harbor and Professor Atsumu Ohmura, talk about the present climate change and the future for marine and coastal ecosystems.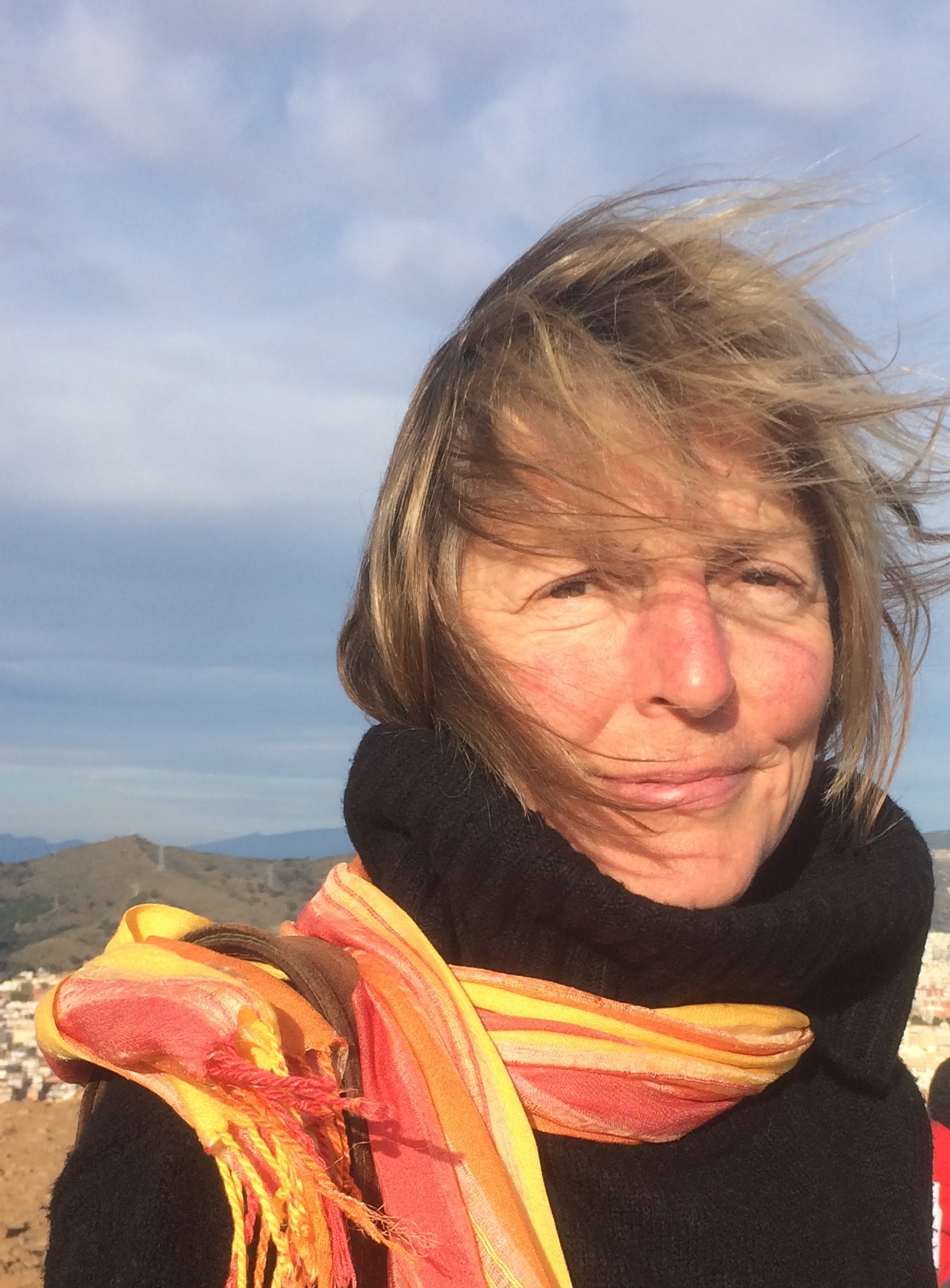 Dr Frances Gulland PhD, Vet MB, MRCVS (Zoology, 1978)
Frances is a veterinarian focusing on determining the impacts of human activities on wildlife health, especially marine mammals, and how marine mammals can serve as indicators of ocean health. She is a Research Associate at the University of California, Davis, School of Veterinary Medicine. She received her veterinary degree and PhD in Zoology from the University of Cambridge, U.K., in 1984 and 1991 respectively. She worked as a veterinarian and research fellow at the Zoological Society of London before moving to the USA in 1994. She then worked at The Marine Mammal Center in California for 25 years on the veterinary care of stranded marine mammals, and research into marine mammal diseases. She currently serves as Commissioner on the U.S. Marine Mammal Commission appointed by President Obama.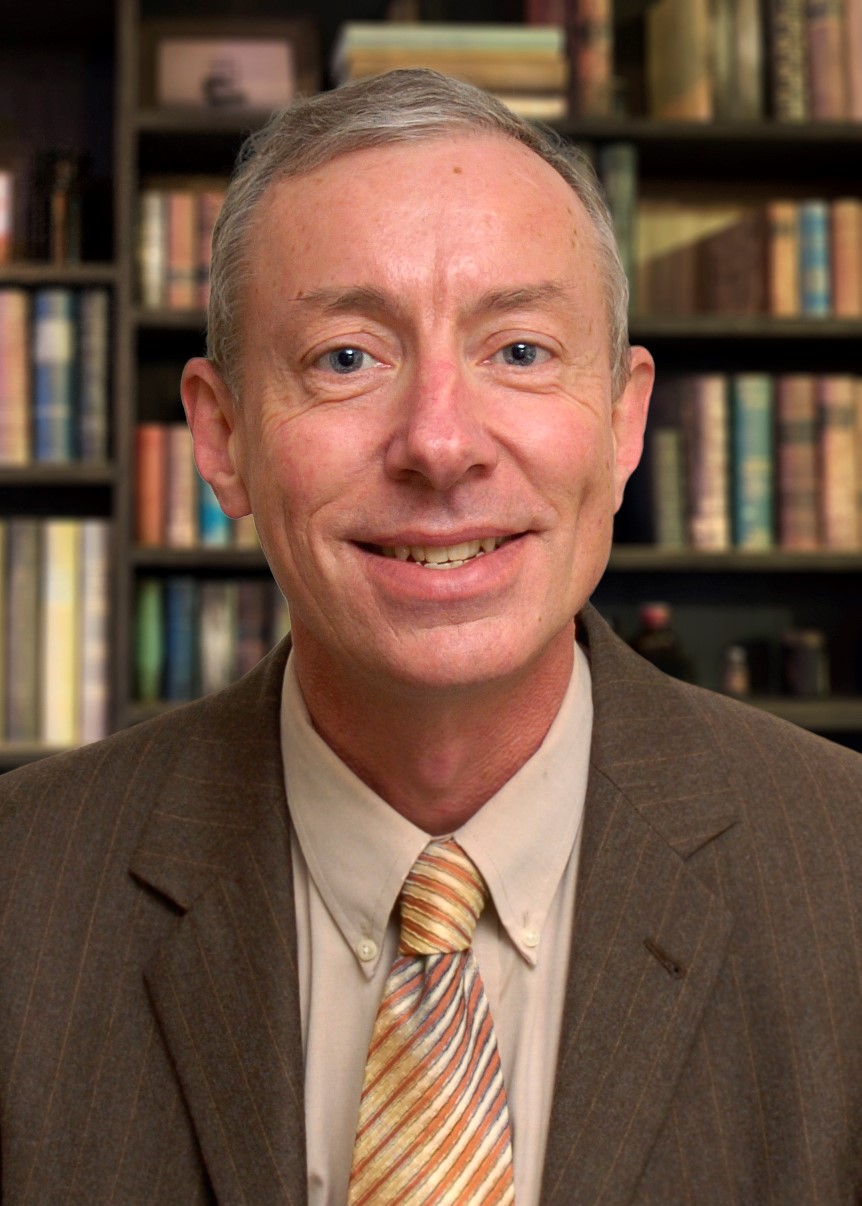 Professor Jon Harbor BA, MA, PhD (1979, Geography)
Inspired and mentored by Dr. Jean Grove at Girton, Jon Harbor has spent much of the last four decades engaged in research and education focused on glaciers and environmental change and management. An Emeritus Professor of Earth, Atmospheric, and Planetary Sciences at Purdue University, Jon currently serves as Provost (deputy vice-chancellor) for Purdue's online university and co-leads an international research group investigating long-term changes of the Dronning Maud Land sector of the east Antarctic ice sheet.  He is a Fellow of the Royal Geographical Society and a Fellow of the American Association of Geographers.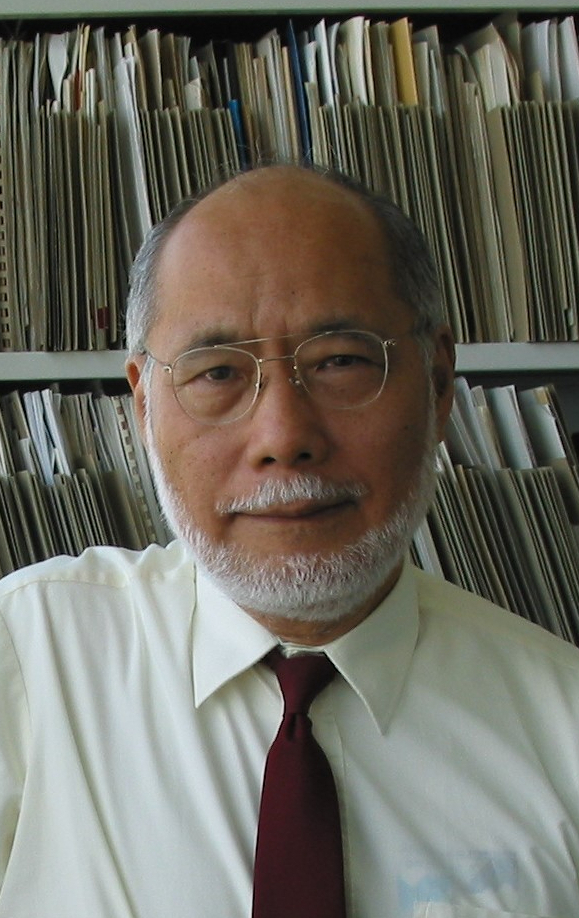 Professor Emeritus Dr Atsumu Ohmura B.Sc, M.Sc, Dr.sc.nat
Atsumu Ohmura is an outstanding climatologist and cryospheric scientist. He is professor emeritus of the Institute for Atmospheric and Climatic Science at ETH Zurich, where he was the leader of the Institute's Climate Research Group. He is a former Brenda Ryman Visiting Fellow of Girton College and has been a visiting professor at several European and Japanese Universities. Atsumu was elected fellow of the Arctic Institute of North America in 1988 and a recipient of the 1991 Horiuchi Prize of the Japan Meteorological Society, the JSPS Award for Eminent Scientists of the Japan Society for the Promotion of Science in 2001 and the Norbert Gerbier-Mumm International Prize of the World Meteorological Organization in 2006. He is a member of Academia Europaea and Honorary Member of the International Association of Cryospheric Sciences (IUGG/ICSU)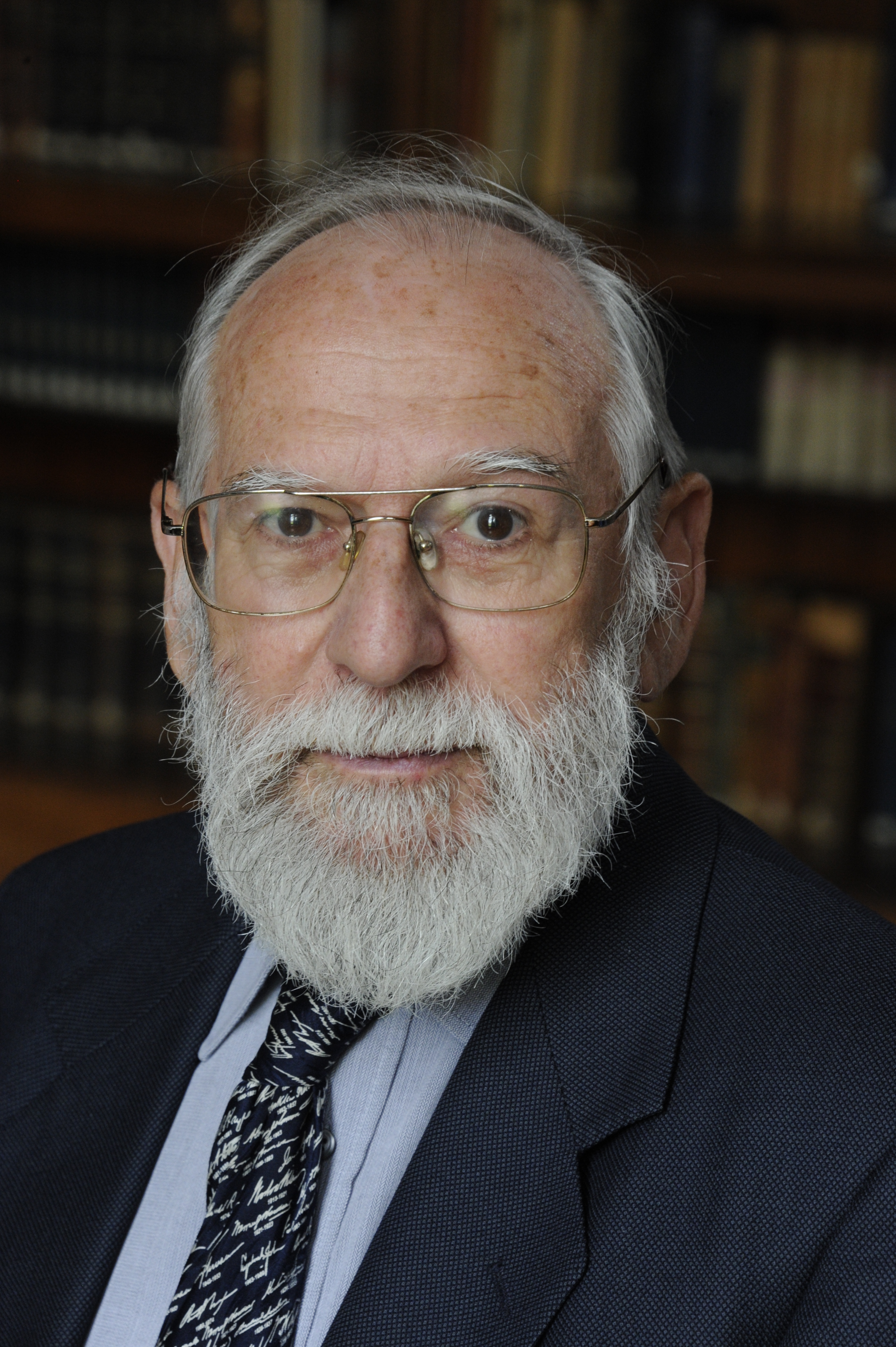 Dr Roland Randall MA, MSc (McGill), PhD, C Env, FIEEM, MBACP (Accred), FCIEEM 
Roland is a Life Fellow of Girton College, was DoS in Geography, Tutor and Graduate Tutor. Research in coastal ecology, geomorphology. Consultant to English Nature and Scottish Natural Heritage
18.15 UK | 13.15 EST | 10.15 PDT 
 'Coronacrash?' Talks on post-Covid financial futures 
Mario Marcel, Governor of the Bank of Chile, and Alec Innes, Managing Director at the Bank of Montreal, will join the Mistress, Professor Susan J. Smith and Girton Fellows Mia Gray and Caroline Alves for this session to discuss the uneven macro-economic impacts of Covid-19 and the possibilities for recovery.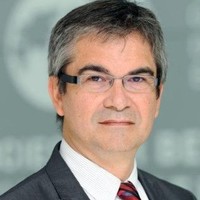 Mario Marcel BA, M.Phil (1987, Economics)
Mario Marcel is a Chilean economist and the Governor of the Central Bank of Chile. He was named Governor in December 2016 and member of the Bank's Board from October 2015. He has a Bachelor's Degree in business administration from the University of Chile and a M. Phil. Degree in economics from the University of Cambridge, United Kingdom.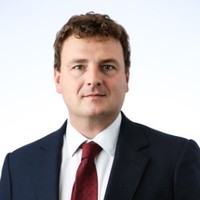 Alec Innes (1993, History)
Alec is Managing Director - Head of Risk & Capital Solutions - at the Bank of Montreal. He is an entrepreneurial senior executive who has built and grown several new and innovative businesses within leading financial institutions. Deep expertise in regulated balance sheet management and optimization, risk management, treasury, capital markets, credit, fixed income and derivative asset classes. Track record of leading change to improve capital and risk results whilst driving higher returns. Rigorous intellectual approach with a collaborative leadership style that encourages a culture of empowerment for top performing talent to exceed expectations. A driven leader with client-first DNA and a consistent history of innovation to drive higher returns and deeper relationships. Qualified lawyer (solicitor UK & Wales). Avid sailor, co-founder of popular wine club 67 Pall Mall.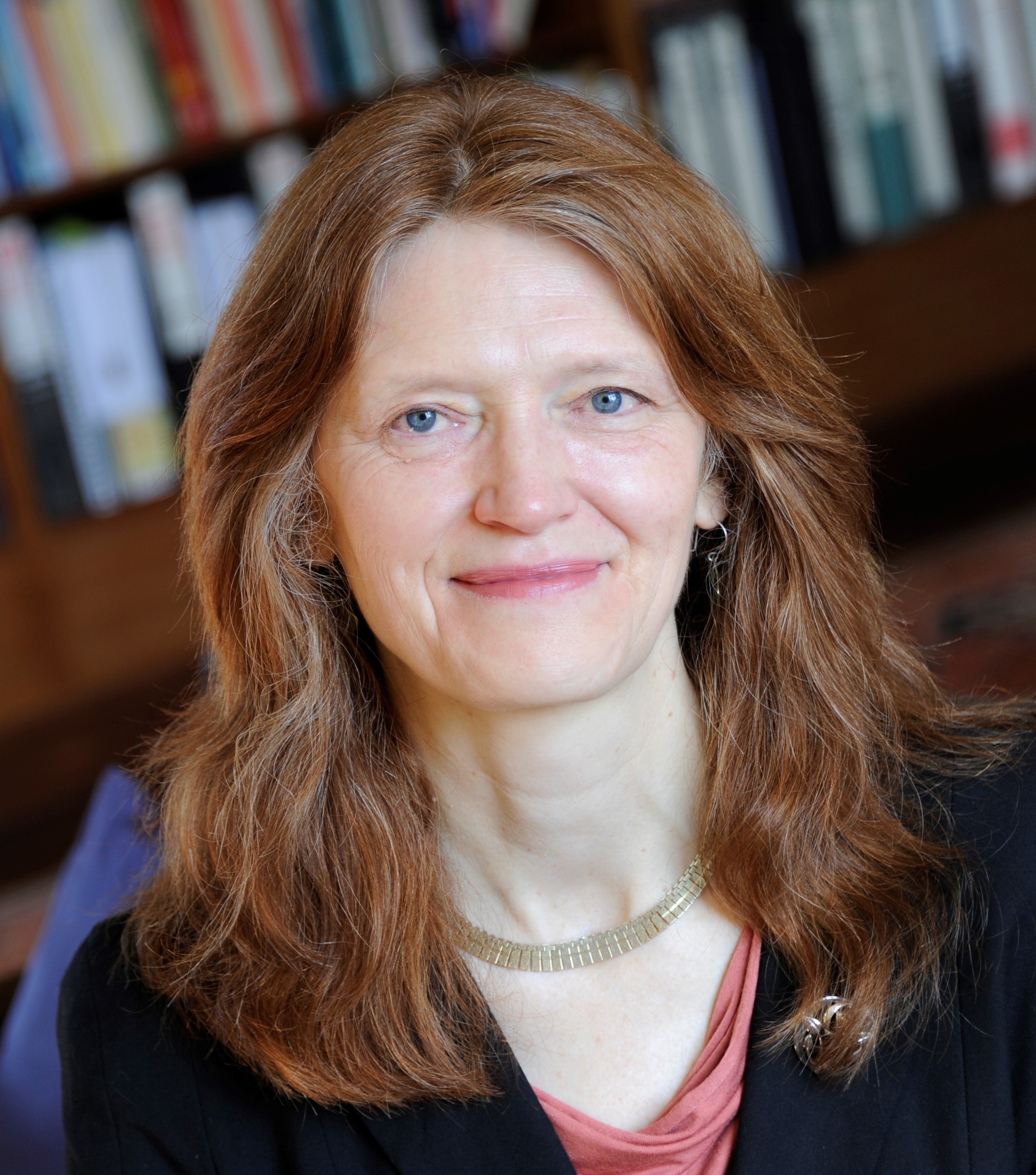 Professor Susan J. Smith MA, DPhil (Oxon), FBA, AcSS, FRSE
Susan is the Mistress of Girton College since 2009. Her role is to support and promote the interests of all who live and work at the College. 
Her research is about house prices, mortgage markets and the financial instruments associated with them.  She works at the boundary between sociology and economics, so her starting point is to consult households (in the UK and Australia) about their experiences, beliefs and behaviours.
She has a keen interest in the geography of health inequalities, the challenge of residential segregation, and the compatibility of markets with an ethic of care.
Prior to moving to Girton she was Professor of Geography and a founding Director of the Institute of Advanced Study at Durham University, and before that, Ogilvie Professor of Geography at the University of Edinburgh.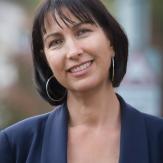 Dr Mia Gray BA, MCRP, Phd
Mia is a Senior Lecturer and Fellow of Girton College who specialises in labour, economic and urban geography. She pursues two broad areas of research: Labour markets and the social and organisational dynamics of work and Regional economics.  She holds a Masters in City and Regional Planning from the University of California at Berkeley and a PhD from Rutgers University.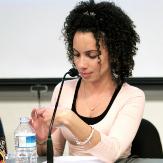 Dr Carolina Alves BSc, MPhil, PhD
Carolina is a fellow of  Girton College. She specialises in macroeconomics and international political economy, with regional expertise in Latin America.
Carolina is  the co-founder of Diversifying and Decolonising Economics initiative (Decon); and currently sits on the Rebuilding Macroeconomics Advisory Board and on the Progressive Economy Forum Council (PEF).
19.30 UK | 14.30 EST | 11.30 PDT 
Fact, fiction and fake news
Join Girtonian authors and journalist Wendy Holden, Joseph O'Neill  and Mark Walsh, hosted by Imogen Lloyd Webber, for a thought provoking debate and discussion on the fine line between fact, fiction and fake news.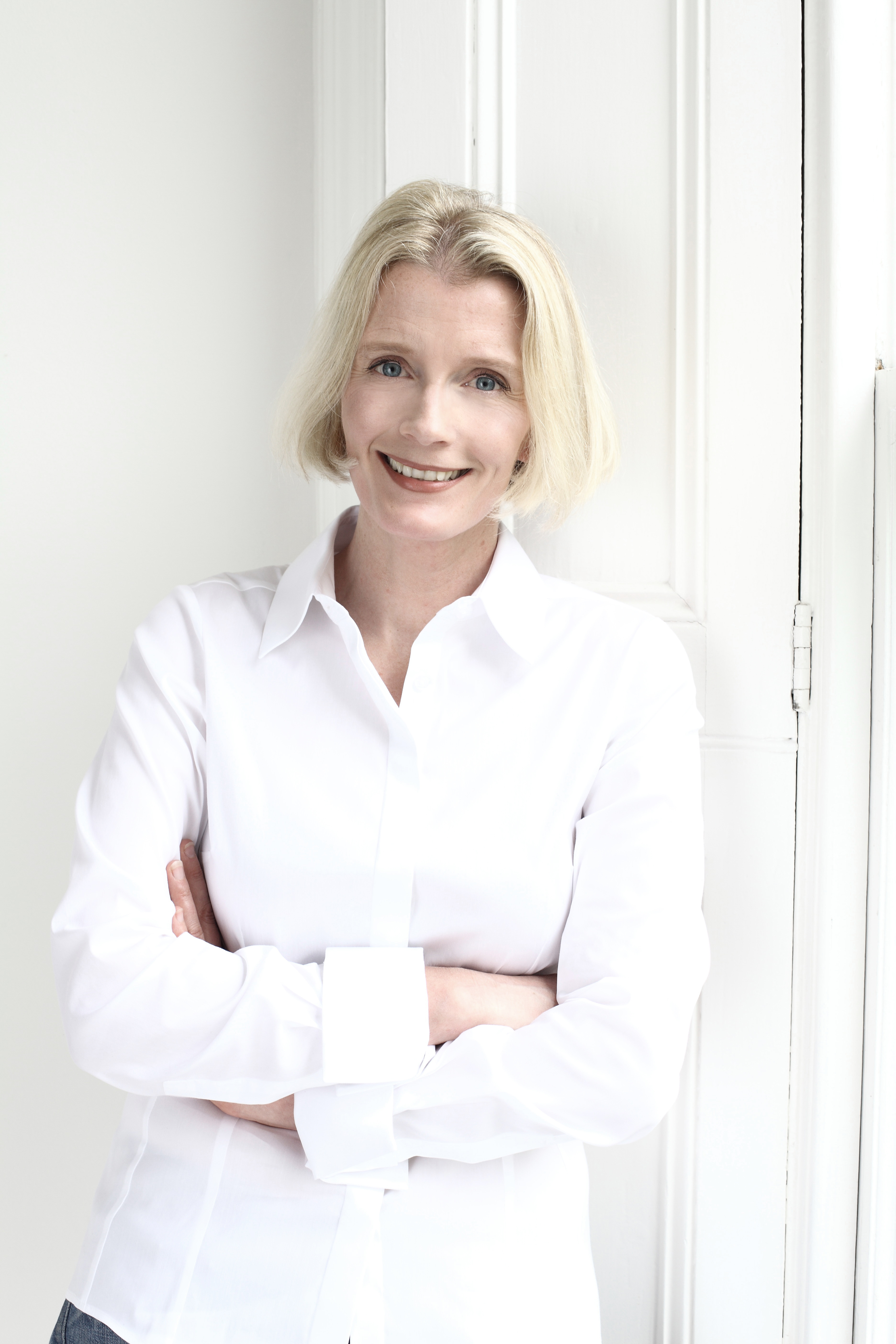 Wendy Holden (1983, English) 
Number one bestseller Wendy Holden was a national newspaper and magazine journalist before becoming an author. Her critically acclaimed comic novels have sold over 3 million copies and scored ten consecutive top tens. She recently pivoted to historical fiction and her first novel in the genre, the top ten bestseller The Governess, was published this summer.  A former judge and Chairman of Judges for the Costa Novel Award, Wendy reviews books regularly for the Daily Mail and writes for a variety of publications. Her new novel The Duchess, about Wallis Simpson, will be published next year.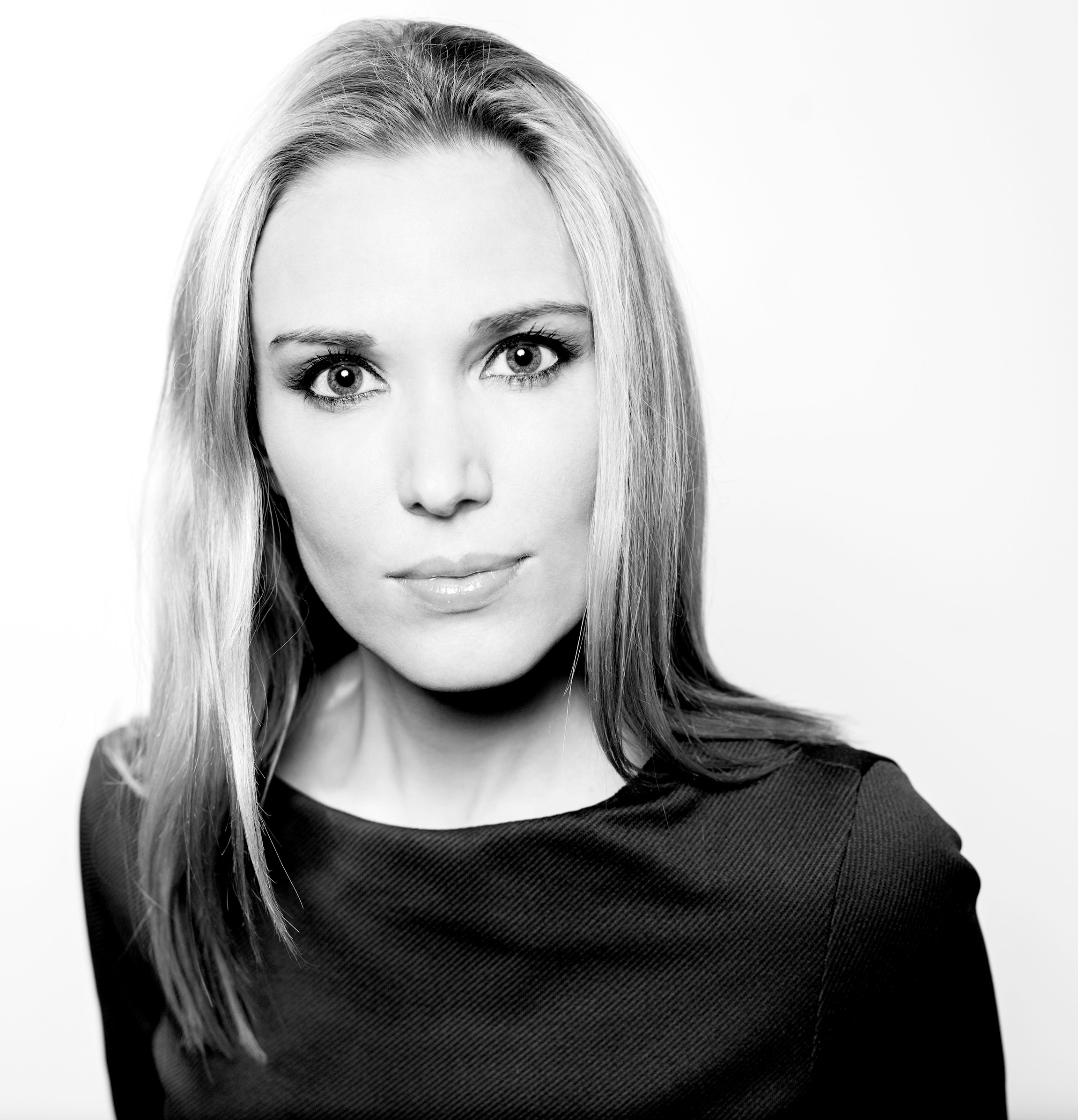 Imogen Lloyd Webber (1995, History)
Imogen Lloyd Webber is a British author, Emmy Award-winning broadcaster and marketing and communications executive who has lived in New York City for 10 years. Educated at Girton (1995-98), where she read history, Imogen's latest book, The Intelligent Conversationalist: 31 Cheat Sheets That Will Show You How to Talk to Anyone About Anything, Anytime, was published by St. Martin's Press. She is currently an ABC News Contributor, a Broadway.com Contributor and a Senior Vice President at Concord Theatricals.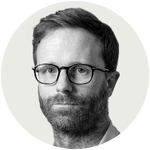 Mark Walsh (1997, English)
Mark A. Walsh is an editor in the London newsroom of The New York Times, mostly working for the international desk, but also for business, arts and sports. He previously worked as a freelance news and sports correspondent, predominantly for The Associated Press, in northern England, Mexico and Spain.
Mark was educated at Cambridge University and began his journalism career at The Express and Star newspaper in Wolverhampton, England.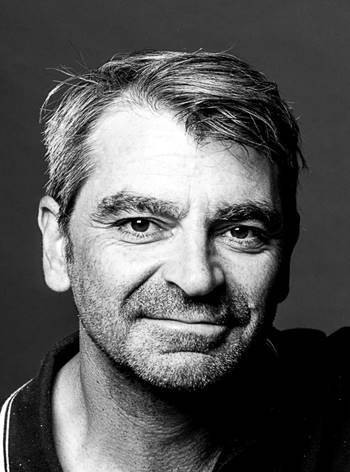 Joseph O'Neill (1982, Law)
Joseph O'Neill has written four novels, most recently The Dog (longlisted for the 2014 Booker Prize) and Netherland, which received the 2009 PEN/Faulkner Prize for Fiction and the Kerry Fiction Prize. He is the author of a book of short stories, Good Trouble (2016), and of a family history, Blood-Dark Track (2001). Joseph's stories and essays have appeared in the New Yorker, Harper's, the New York Review of Books and other publications. He lives in New York.
20.45 UK | 15.45 EST | 12.45 PDT 
Winning combinations: Keys to successful innovations
Chaired by the Mistress, our speakers  - Nici Bush, Dr Peter McWilliams and Dr Una Ryan - are three successful pioneering Girtonians – talking on post Covid 19 innovations in the workplace, to breakthrough medical treatments to cutting edge biotech discoveries.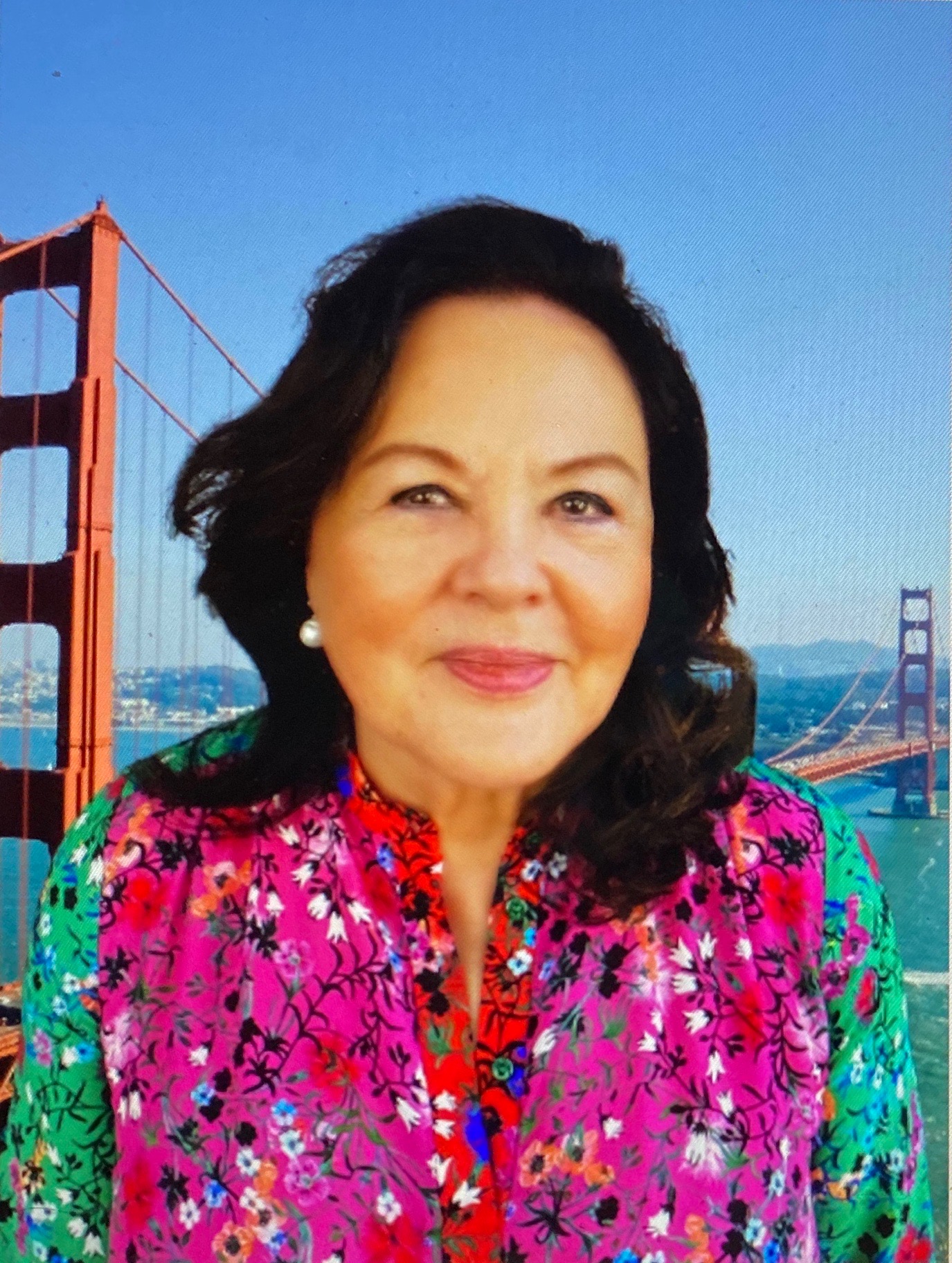 Dr Una S. Ryan O.B.E., Ph.D., D.Sc. (1963, Zoology) Executive, Entrepreneur, Board Director, Investor, Artist
Dr. Una Ryan has extensive experience leading public, private and non-profit companies. Current boards include RenovoRx, Nativis, Elemental Machines, and Cambridge in America, Bristol University Foundation and San Francisco Art Institute. 
She invests in women-led ventures as LP at Breakout Ventures, Managing Director of Golden Seeds, and partner at Astia Angels.
She was formerly President and CEO of Diagnostics for All, Waltham Technologies, and AVANT Immunotherapeutics. Continuing a career of translating science to successful businesses, she is also translating science to art and founded ULUX www.uluxart.com bringing new perspectives on science to the art world.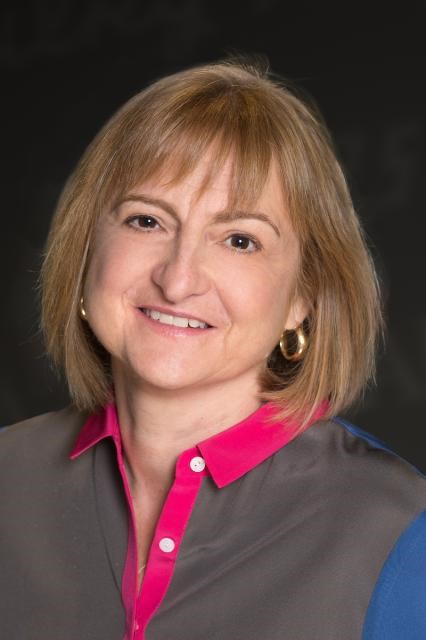 Nici Bush (1989, Natural Sciences) 
Nici has worked at Mars since leaving Girton in 1992, when she joined as a Graduate Trainee and was initially focused on the selling and marketing of Pedigree and Whiskers. She moved to the US with the firm in 1998 (and since then has lived in Reno (NV), Los Angeles, Chattanooga (TN) and Washington).  Nici has recently changed role to Vice President Workplace Transformation.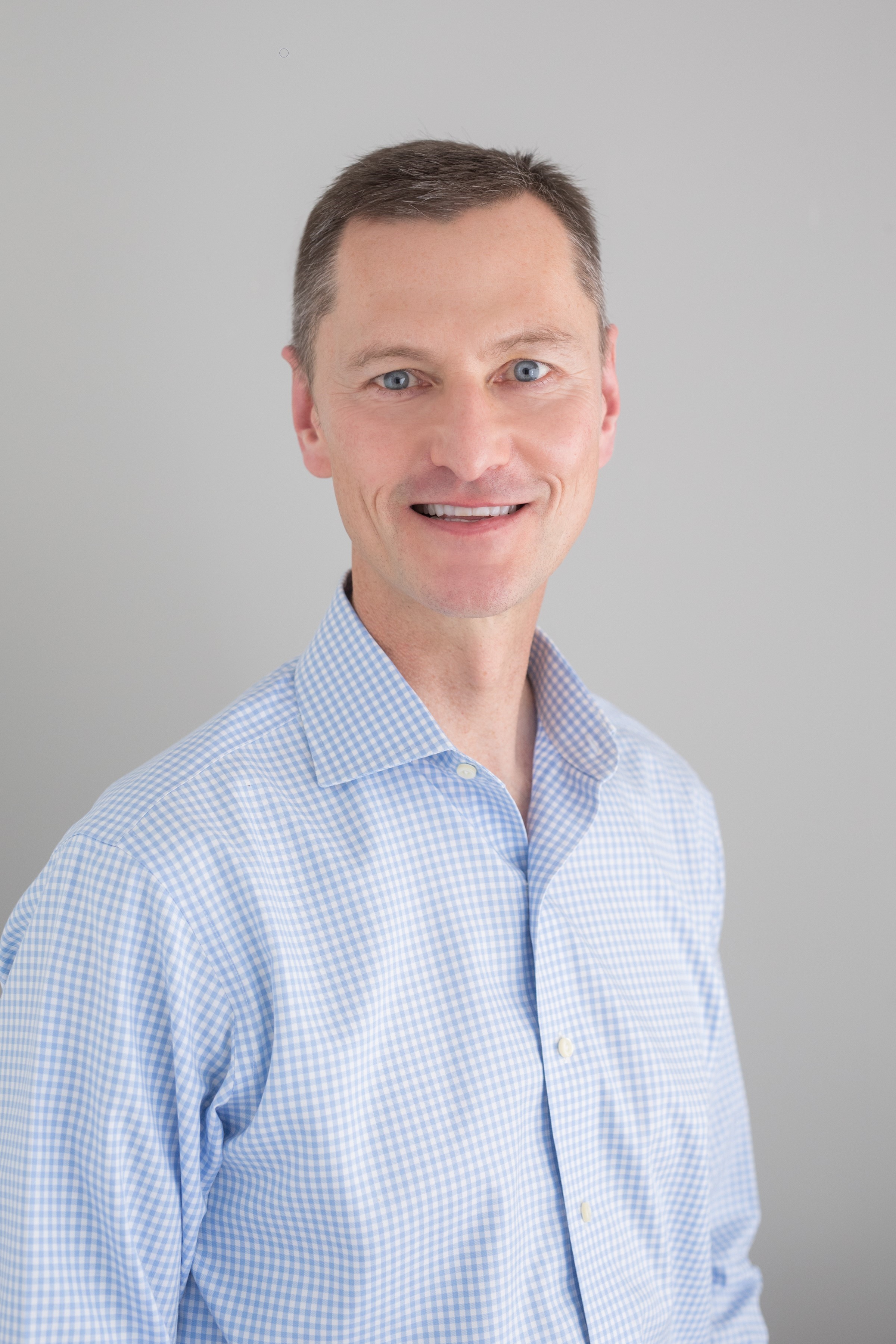 Dr Peter McWilliams Ph.d M.B.A (1984, Natural Sciences) 
Dr. McWilliams is the CEO of Glycomine, a biotechnology company developing therapeutics for rare diseases with its lead product candidate targeting a congenital disorder of glycosylation.  He is also a Venture Partner at Sanderling Ventures, where he was previously a Managing Director and responsible for its investment in Actimis Pharmaceuticals which he led, as its founding CEO, through to early-stage clinical trials and its ultimate acquisition by Boehringer Ingelheim.
21.35 UK | 16.35 EST | 13.35 PDT
Drinks and Q&A with the Mistress
The Mistress invites you to end the alumni day of events with a virtual drinks reception where she is looking forward to giving you an update, and answer any questions you may have, regarding the College, its plans and the current situation.
Pre-recorded events
Also available to watch will be a series of pre-recorded events. These recordings will be available to watch, on this page, from Saturday 5th December. 
The future of diplomacy
The Mistress in conversation with Dame Karen Pierce,  British Ambassador to the United States at the Foreign, Commonwealth and Development Office, and previously the Permanent Representative of the United Kingdom to the United Nations and Professor Angela Stent who directs the Center for Eurasian, Russian and East European Studies at Georgetown University and is a senior non-resident fellow at the Brookings Institution.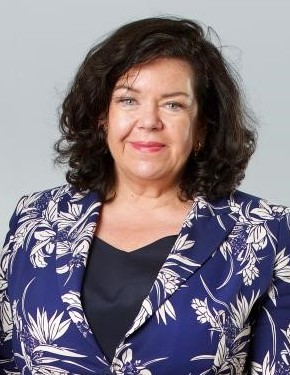 Dame Karen Pierce DCMG (1978, English)

British Ambassador to the United States at the Foreign, Commonwealth and Development Office, and previously the Permanent Representative of the United Kingdom to the United Nations. She also served as the Director for Political Affairs and Chief Operating Officer of the Foreign and Commonwealth Office in London, from 2016.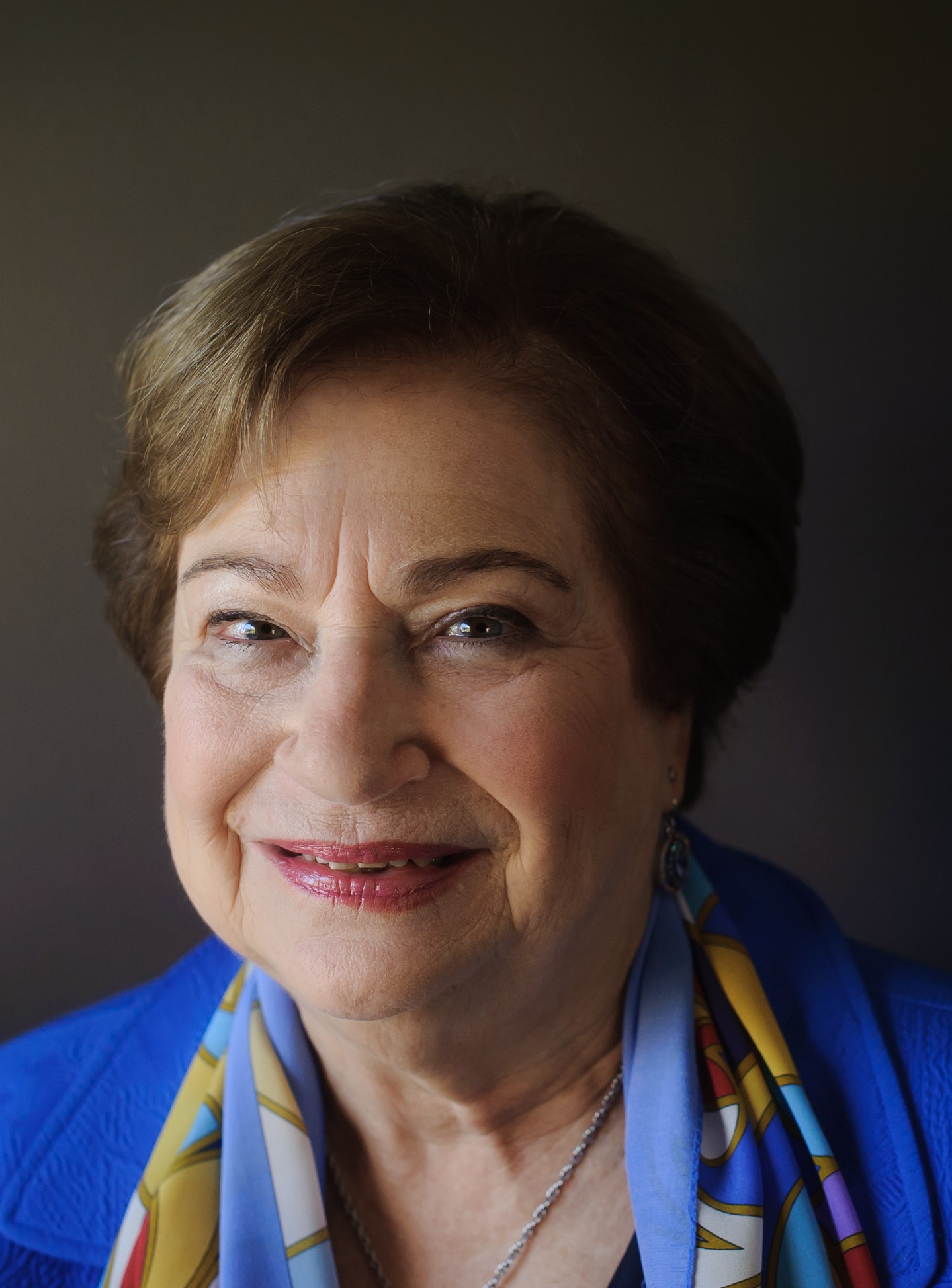 Dr Angela Stent BA, PhD(1966, History)
Dr. Angela Stent directs the Center for Eurasian, Russian and East European Studies at Georgetown University and is a senior non-resident fellow at the Brookings Institution. She has also served in the State Department's Office of Policy Planning and as National Intelligence Officer for Russia and Eurasia at the National Intelligence Council.  She is the author of several books on Russian foreign policy, the last two being The Limits of Partnership: U.S-Russian Relations in the Twenty-First Century (2015) and Putin's World: Russia Against the West and with the Rest (2020).
Judicial Independence and the Rule of Law
A recording from the UCLA event that was held in July this year with the College Visitor The Rt Hon. The Baroness Hale of Richmond, President of the Supreme Court of the United Kingdom 2017-20, and Professor Adam Winkler UCLA School of Law discussing the fundamental tenets of constitutional law in the United Kingdom and the United States. The event was hosted by Professor Jennifer Mnookin, Dean of UCLA School of Law and moderated by Dr Dennis Grube, Lecturer in Public Policy at the Department of Politics and International Studies, University of Cambridge and Fellow of Girton College, Cambridge.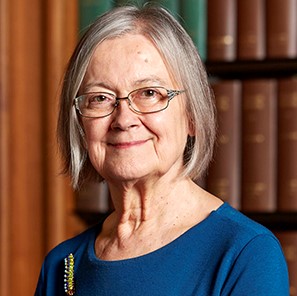 Baroness Hale of Richmond DBE PC LLD FBA (1963 Law)
Lady Hale red Law at Girton College. She was an academic lawyer and law reformer (first women appointed to the Law Commission in 1984) before becoming a full time judge in 1994, rising through the ranks to become the first woman Law Lord and Supreme Court Justice, and now its President. She became Visitor of Girton College in 2004.
Professor Adam Winkler is a specialist in American constitutional law, the US Supreme Court and gun policy.  He was born and raised in Los Angeles, and is a graduate of Georgetown University and New York University School of Law, which honoured him with the Legal Teaching Award for outstanding alumni in legal academia.  He also has a master's degree in Political Science (American Political Development) from UCLA.  He clerked for David Thompson of the United States Court of Appeals for the Ninth Circuit and practised law at Katten Muchin in Los Angeles where he was on a litigation team that represented the late Michael Jackson in a highly publicised child molestation case.
May Week Concert
Introduced by the Director of Music, this sparkling event contains performances from a wide range of talented Girton musicians: soloists, chamber groups, the choir and the Gir-ten. Watch as a whole or pick 'n mix but don't miss a lovely slide show at the end containing some stunning indoor and outdoor shorts of our College.