Publications by Alumni
Fancy reading a book written by a fellow Girtonian?
Fiction and non-fiction from Girtonian authors
Please email us if you have had a book published which is available to buy online (please include a short bio).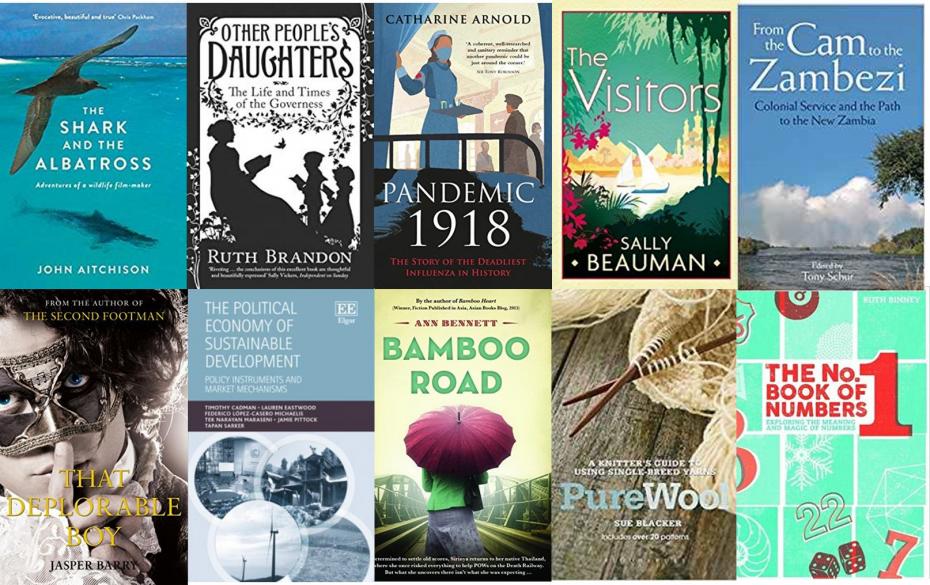 A–C
John Aitchison
John Aitchison (Geography, 1984) is a wildlife cameraman and occasional presenter of radio and TV programmes. John is best known for his work on Frozen Planet, Springwatch and other BBC favourites, and has written about some of these experiences in his new book – The Shark and the Albatross.
Catharine Arnold (English, 1979) was awarded Girton's Rima Alamuddin Prize for Creative Writing in 1980. Catharine's first novel, Lost Time, won a Betty Trask Award in 1987. A professional writer and television presenter, Arnold is the author of Necropolis, London and its Dead, Bedlam, London and its Mad City of Sin, London and its Vices, Underworld London, Crime and Punishment, Globe, Life in Shakespeare's London. Catharine's latest book is Pandemic 1918: The Story of the Deadliest Influenza in History (Simon and Schuster 2018).
 
Find the book on Amazon
Suzanne Arnold
Suzanne Arnold graduated from Girton in English in 1998 and has mostly worked as a copy-editor and proofreader since then, though she was also a Formula 1 journalist for a while. Her self-published ebook Pocket Calm is a collection of soothing photos and practical tips to help with anxiety and self-doubt. It's designed for mobile phones so that it's to hand whenever it's needed – simply flick through to find whatever speaks to you in the moment.

Find out more/links to buy it
Jane Barry came up to Girton in 1964 to read English. Jane has published four novels under her own name and now writes under the name Jasper Barry. Her latest book, That Deplorable Boy, is the second in a trilogy set in 1880s' Paris.
Sally Beauman was a British journalist and writer and is the author of eight widely translated and best-selling novels. She was educated at Redland High School and came to Girton in 1963 to read English. Sally's last book, The Visitors, is set in Cambridge and Egypt in the 1920s, and explores the remarkable circumstances surrounding the discovery of Tutankhamun's tomb.
 
Find the book on Amazon
Ann Bennett (1981), a former Law undergraduate, had her novel Bamboo Heart published by Monsoon Books in 2013. With similar undertones to the hit novel and film, The Railway Man, Ann drew inspiration for her novel from her father's experience as a prisoner of war of the Japanese on the Thai-Burma railway during the Second World War. Ann's second novel, Bamboo Island, was released in the UK in March 2016. In the meantime Bamboo Heart was shortlisted for the Best Fiction prize for Singapore Book Awards in 2016. The third book in the trilogy, Bamboo Road, was published in 2017.
 
Find the book on Amazon
Midi Berry
Midi Berry came up to Girton in 1964 to read Geography. After a career in community development and international management and development consulting, she has returned to an early love of story-telling, to publish her first historical and time-slip novel in early 2015. Nights of the Road interweaves the true story of a 17th-century teenage heiress sold into marriage with the manic-depressive brother of the Duke of Buckingham to save the political skin of her famous father, Sir Edward Coke, with a fictional tale set in 21st century California (www.nightsoftheroad.com).
 
Midi is currently researching a 17th-century sequel to Nights of the Road while also furthering her work on a long term project: a trilogy set in 18th century revolutionary Corsica, America and Australia.
Ruth Binney came up to Girton in 1962 to read Natural Science as an Adelaide Turle Exhibitioner. She began her career as an editor in illustrated non-fiction with Thames and Hudson in 1965. Ruth's career took her to many prestigious publishers including Mitchell Beazley (where she was an editor of the Joy of Knowledge Encyclopedia), Marshall Cavendish and Reader's Digest where she was on the senior management team, with special responsibilities for new project development.
Since 'retiring' back to the West Country in 2002 Ruth has written numerous works including her latest book – The No.1 Book of Numbers: Exploring the meaning and magic of number.
 
Find the book on Amazon
Sue Blacker came to Girton in 1969 to read History. In 2005, Sue became the managing director of wool companies Blacker Yarns and Blacker Designs, brands of The Natural Fibre Company. Sue has used her expertise to write Pure Wool which looks into 17 different breeds of sheep and explains how the wool they produce varies and continues with over 20 specially-designed patterns that make the most of the unique qualities of each yarn.
 
Find the book on Amazon 
Wendy Bond (née Barlow)
From the Cam to the Zambezi features contributions by fifteen of the original course members and three wives, including Wendy Bond (1958), a former English undergraduate at Girton. Collectively, they cover the last years of colonial rule in Northern Rhodesia and the early years of the new nation of Zambia after it gained its independence in 1964. Set against the backdrop of the Cold War and decolonisation, these varied stories offer an insight into a world on the brink of change, offering perspectives on the final years of Northern Rhodesia and the path to independence in Zambia, seen through the eyes of a young group of colonial officials and their wives.
 
Find the book on Amazon
Ruth Brandon came to Girton in 1962 to read Modern and Medieval Languages and is a historian, biographer and novelist. She is the author of seven novels and twelve works of non-fiction. Her books have included Ugly Beauty: Helena Rubinstein, L'Oréal, and the Blemished History of Looking Good, (HarperCollins 2011) which has been published in five languages, and Other People's Daughters: The Life And Times Of The Governess.
 
Find the book on Amazon
Tim Cadman
Dr Tim Cadman has an academic background in political science, political economy, international relations, comparative politics, public policy and public administration, political theory, and development- and international studies. Through his work as a practitioner, researcher and teacher, he has been closely engaged in sustainability, development, and climate change related research around the Pacific Rim countries and beyond since 1992, and has travelled widely within the region. His main areas of expertise are in governance, natural resource management, climate change, responsible investment and corporate social responsibility. Tim has recently published a non-fiction book The Changes: Refuge. He came up to Girton in 1985 to read ASNaC and History.
 
Find the book online 
Colin Chapell
Dr. Colin Chapell (History MPhil, 2005) is an Instructor in the History Department and Graduate Coordinator for the University College at the University of Memphis in Memphis, Tennessee, USA. In August 2016, the University of Alabama Press published his first book, Ye That Are Men Now Serve Him: Radical Holiness Theology and Gender in the South, which examines the ways in which Protestant theology in the American South influences the construction of gender.
 
Find the book
Cynthia Colson
Secular prison chaplain and translator Cynthia Colson has spent more than a decade studying death and dying in a number of different traditions in Europe, the Americas and Asia. After having a near-death experience, she wrote What Happens When You Die, a brief, straightforward and non-religious guide to what happens when we die, answering questions such as whether dying is painful, where your soul goes when it leaves the body and how to help people who are about to die. Stephen Colson, a sculptor living in Hackney, sees the world very differently from his sister Cynthia, a prison chaplain living in Brussels, but when his sister has to flee to London for her life, they put their differences to one side when they discover they are being used as guinea pigs in secret weapons experiments. The weapons developers try to kill them when the siblings decide to go public about their discoveries. In action-packed true-life tale Memoirs of a Lab Rat, Cynthia and Stephen give an astonishing account of how they manage to stop bickering and keep one step ahead of the attempts on their lives.
Adam Crothers
Adam Crothers came up to Girton in 2002 to read English. After completing a MPhil in Dublin Adam returned to Girton to undertake a PhD, completing his dissertation in 2010. Adam was selected as one of Poetry Ireland Review's 'Rising Generation' poets in 2016 and he was previously a Commissioning Editor for the online magazine The Literateur. His first collection, Several Deer, was winner of both the Seamus Heaney Centre for Poetry First Collection Prize and the Shine/Strong Poetry Award in 2017.  His second collection The Culture of My Stuff includes sonnets and prose poems, anxiety and swagger, confession and nonsense.
 
Find the book
Susan Curtis-Bennett
Susan Curtis-Bennett came to Girton in 1949 to read Moral Sciences. Ms Curtis-Bennett is a journalist descendedfrom three generations of eminent lawyers, who made the surname famous – especially Sir Henry Curtis-Bennett, KC.
 
Find the book on Amazon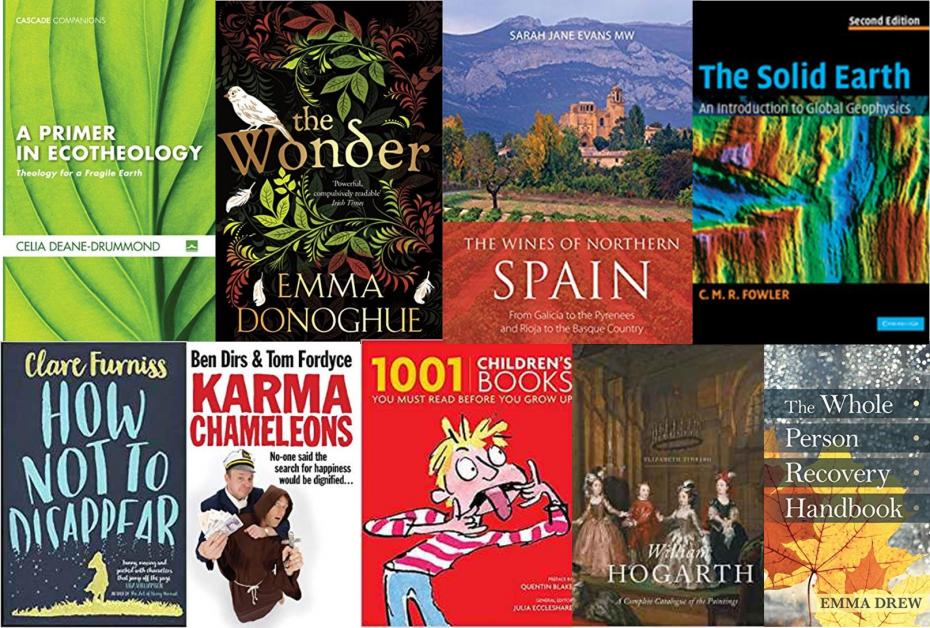 D–F
Pamela Dawling
Pam Dawling came to Girton in 1970 to read Natural Sciences. After many interesting years living in intentional communities in the UK and the US, during which she discovered her passion for vegetable production, Pam wrote Sustainable Market Farming: Intensive Vegetable Production on a Few Acres, published in 2013 by New Society. Her second book The Year-Round Hoophouse: Polytunnels for All Seasons and All Climates, was published in 2018. Pam also writes magazine articles on vegetable growing, gives presentations at sustainable farming conferences and similar events, and provides consultation on market gardening. She writes a weekly blogpost at https://www.sustainablemarketfarming.com. Since 1991 she has been living in the US, as part of Twin Oaks Community, an intentional community and ecovillage of around 100 people
Celia Deane-Drummond
Celia Deane-Drummond (Nat Sci, 1974) is Professor of Theology and founding Director of the Center for Theology, Science and Human Flourishing at the University of Notre Dame. She holds a doctorate in plant physiology as well as a doctorate in systematic theology. Her research focuses on the engagement of systematic and moral theology and the biological and social sciences. Professor Deane-Drummond is the author or editor of twenty five books, including Creation Through Wisdom (2000); The Ethics of Nature (2004); Genetics and Christian Ethics (2006); Future Perfect (ed. with Peter Scott, 2006); Ecotheology (2008); Christ and Evolution (2009); Religion and Ecology in the Public Sphere (2011) (ed. with Heinrich Bedford-Strohm); Animals as Religious Subjects (2013) (ed. with David Clough and Becky Artinian Kaiser (2013; The Wisdom of the Liminal (2014); Technofutures, Nature and the Sacred (2015) (ed with Sigurd Bergmann and Bronislaw Szerszynski) and more than one hundred and forty book chapters, academic articles and popular articles on topics related to her research interests. She is also currently Chair of the European Forum for the Study of Religion and Environment and is Visiting Professor in Theology and Science at the University of Durham, UK.
Emma Donoghue came to Girton in 1990 to complete her PhD. She is an Irish-born playwright, literary historian and novelist now living in Canada. Her 2010 novel Room was a finalist for the Man Booker Prize and an international best-seller. Emma wrote the screenplay for the film version of the book for which she was nominated for an Academy Award, Golden Globe and BAFTA Award. Emma's latest novel, The Wonder, was shortlisted for the Scotiabank Giller Prize.
 
Find the book on Amazon
Emma Drew
Emma Drew came to Girton in 1984 to read English. Her new book The Whole Person Recovery Handbook is based on some work she did as a Fellow of the RSA, pioneering the application of their highly influential recovery research. The whole-person recovery approach turns traditional approaches to 'treatment' on their head, using a fairly radical person-centred philosophy that seems to be far more successful in helping people out of addictive behaviour. The idea is that successful recovery depends on an equal partnership between the sufferer and the people supporting them – experts by experience and experts by profession.
The book is for sufferers, their friends and family, and for non-expert professionals who encounter problems arising from substance misuse and mental ill-health in society such as teachers, GPs, social workers, policy-makers and probation officers.
 
Find the book on Amazon
Julia Eccleshare
Julia Eccleshare (who came up to Girton in 1970 to read History) is a writer, broadcaster and lecturer, and children's books editor for the Guardian, in addition to being an editorial contributor and advisor for the website Lovereading4kids.
Julia has served on many book award panels including the Whitbread Children's Book Award, and chaired the Nestlé Smarties Book Prize panel from 2001-07. In 2000 she co-founded the Branford Boase Award for an outstanding novel for young people by a first-time writer, and she also regularly appears on BBC Radio 4's Open Book and Front Row programmes. Julia's own works include Treasure Islands: the Woman's Hour guide to Children's reading, A guide to the Harry Potter novels, The Rough Guide to books for teenagers, and 1001 children's books you must read before you grow up.
 
Find the book on Amazon
Elizabeth Einberg
Elizabeth Einberg came up to Girton in 1957 to read Modern and Medieval Languages. She is a senior research fellow at the Paul Mellon Centre for Studies in British Art and former curator at Tate Britain. Her latest book is called William Hogarth, A Complete Catalogue of the Paintings. This book was shortlisted for the William M.B. Berger Prize for British Art History 2016, and included in the 'Best Art Books of 2016′ review by Prof. David Ekserdjian in the London Evening Standard.
Lizzie Emery (née Crick)
Lizzie Emery (Crick) came up to Girton in 1969 to read Modern and Medieval Languages. She taught French and German at secondary, further education and university levels for a number of years in various parts of the country, a career which she interrupted from time to time to be a stay-at-home mother, secretary and exhibition organiser to a guild of craftspeople, and a seamstress of bridal and evening wear.
In 2012 she was diagnosed with terminal pancreatic cancer. Eight years on she has regained her full health and strength, and has fulfilled a lifelong writing ambition with this memoir cum self-help book intended for others in a similar situation. The book describes her journey towards self-healing, using conventional and complementary therapies, and various strategies to improve her physical, emotional and spiritual well-being.
Sarah Jane Evans (née Phillips)
Sarah Jane Evans is a journalist, broadcaster and Master of Wine. Having studied Classics and Social and Political Sciences at Girton (1972), Sarah moved into journalism and developed a specialism in food writing, becoming Associate Editor of the BBC's Good Food magazine, as well as Chair, and then President, of the Guild of Food Writers. A strong interest in Spain sparked her to write Seville, a history of the city, as well as the Spanish section of the Hugh Johnson Pocket Wine Guide.
In addition to her writing Sarah has also judged wine internationally in Argentina, Australia, Chile, France, Georgia and Germany and is a founder member of the Academy of Chocolate. Sarah's latest two books are called Chocolate Unwrapped and The Wines of Northern Spain.
 
Find the book on Amazon
Elizabeth Fleet (née Sainsbury)  
Elizabeth Fleet came up to Girton in 1961 to read Geography.  In 1966 she left England to spend two years teaching in British Columbia, Canada. She had no intention of emigrating, but those two years somehow turned into fifty-four! In 2019, Elizabeth published Another Land – Glimpses of Life in Prose and Poetry.  It is a memoir, with delightful water colour illustrations,  revealing personal and family experiences and her own philosophy as she lives through what became her life's adventure.
Tom Fordyce has been a BBC Sport Interactive journalist since 2000. He writes text commentaries on cricket and tennis, also writing features on various other sports and blogging from a number of different events. Tom came up to Girton in 1992 to read Geography.He has covered Olympic Games, World Championships, rugby World Cups and Ashes tours home and away, as well as the Ryder Cup and multiple Wimbledons.
Winner of Sports Blogger of the Year, he is an amateur sportsman of minimal note but was recently included in the UK Press Gazette's list of the top 50 UK sports journalists.
 
Find the book on Amazon
Mary Fowler (Mathematics, 1969) is the Master of Darwin College in Cambridge. A distinguished earth scientist she is best known round the world for her book The Solid Earth: an introduction to global geophysics, for which she was awarded the Prestwich Medal by the Geological Society of London. Work is starting on the long process of producing a 3rd edition.
 
Find the book
Clare came up to Girton in 1993 to read Anglo-Saxon, Norse and Celtic and later gained an MLitt from Aberdeen University.Clare went on to work in media relations for the homelessness charity Shelter and spent several years as a press officer for then Mayor of London, Ken Livingston before taking the plunge and beginning her career as an author.
She was awarded a place on the MA in Writing for Young People at Bath Spa University, and wrote her debut novel, The Year of The Rat, as her MA manuscript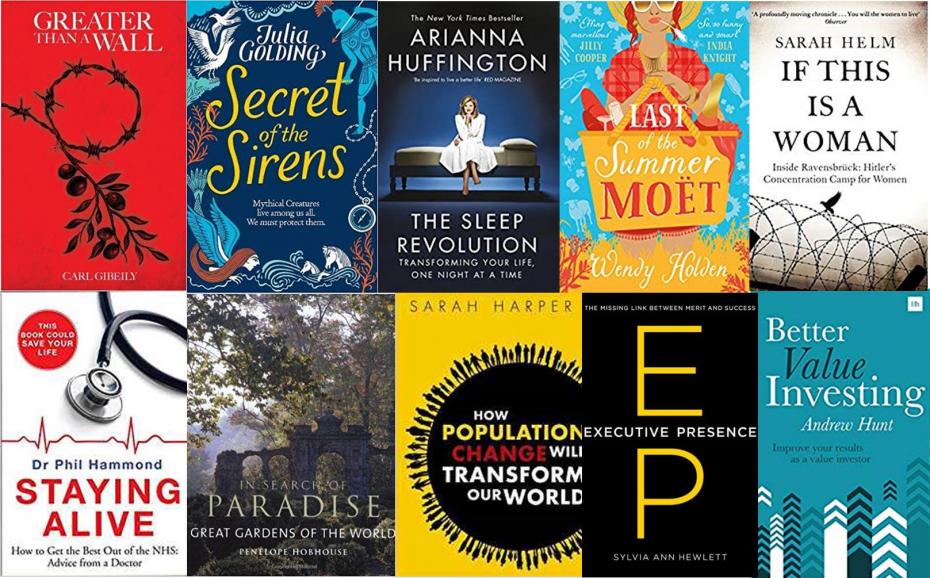 G–I
Martin Ganeri
The Very Reverand Dr Martin Ganeri came up to Girton in 1984 and read Classics and Oriental Studies before completing an MPhil in 1989 and a DPhil in Oxford. Dr Ganeri is now Prior Provincial of the English Province of the Order of Preachers, and he lectures in World Religions focusing on Catholic approaches to other religions.
 
Find the book on Amazon
Carl Gibeily came up to Girton in 1983 to read Engineering. He has worked as a confectionery salesman in Dubai, a journalist and UN editor in Beirut and Bahrain, and a Bloomsbury editor in Doha. Carl is now about as Scottish as anyone in Edinburgh, where he lives with his wife and two children. His first novel, Blueprint for a Prophet, was published by Doubleday to critical acclaim. In his latest novel, Greater than a Wall published in 2017, two worlds and families collide with the arrival of the wall across the West Bank. When an Israeli youth is killed by a Palestinian youth in suspicious circumstances, it falls on the reluctant Aron Lunzer from the right-wing Israeli media to question the inconsistencies in the official report. His investigation leads him to Jewish and Islamic extremists and to a Lebanese Christian who curses like a pure Sephardic Jew and reminds him of his dead wife. Together, they uncover the events that led to the deaths of the two youths in a race to foil a suicide mission that is set to ignite a third intifada. As Brexit UK and Trump's America continue to divide societies, this compelling novel provides a stark reminder of what can happen to communities when walls are built between people.
 
Find the book on Amazon
Jonathan Gibson
Rev. Dr. Jonathan Gibson, studied for a PhD in Hebrew Studies at Girton College (2009-2013). During this time, he also contributed to and edited a book of Christ's atonement. Presently, he is associate minister of Cambridge Presbyterian Church.
 
Find the book on Amazon 
Margaret Gilbert
Margaret came up to Girton in 1961 to read Philosophy and is now a philosopher best known for her work in the philosophy of social science, and, more specifically, for her founding contributions to the analytic philosophy of social phenomena. She has also made substantial contributions to other philosophical fields including political philosophy, the philosophy of law, and ethics.
 
Find the book on Amazon 
Anna Goldenberg 
Anna Goldenberg (PPS, 2009) is a journalist and author based in Vienna, Austria. She writes for the Austrian weekly Falter about politics and the media and is a political columnist for the Austrian daily newspaper Die Presse. After Girton, Anna studied at the Columbia University Graduate School of Journalism and worked at the weekly newspaper The Forward in New York, before returning to her native Vienna to work on her book about her family history. "Versteckte Jahre", which tells the story of how her grandparents survived the Holocaust, was published in German in 2018. Its English translation was published in 2020. Anna is currently working on transforming the story into a film script.
Nayana Goradia
Nayana Goradia came to Girton in 1961-62 to do post-graduate research in English. Her biography of the brilliant Lord Curzon, Viceroy of India (1898-1905 ) entitled Lord Curzon: The Last of the British Moghuls was first published by Oxford University Press in 1992 and went into a 4th paperback reprint. Nayana now lives in New Delhi with her husband Prafull Goradia, a former Member of Parliament. She is currently helping to run The Indian School.
 
Find the book on Amazon
Maria Grech Ganado (née Gando)
Maria Grech Ganado was the first Maltese woman in Girton between 1964 and 66 as an affiliated student reading English. She received her MA degree in Alison Duke's shoes – literally, as she'd arrived in boots for the day.
Maria has published seven poetry collections (four in Maltese and three in English) and two pamphlets and been translated into over 12 languages. Her Maltese poetry is studied at University level. Maria was Malta's 1st full-time female University Lecturer when she returned from Cambridge and a year spent at the University of Heidelberg under the auspices of a scholarship from DAAD. Maria has three children and three grandchildren and tries hard to think of herself as 'retired'.
Maria's last collection, Framed, won the latest of four National Prizes for Poetry, and also Malta's 1st Poet Laureate Award. In 2000,  Maria was awarded Malta's Qadi tar-Respublika medal (Service to the Republic).
Valerie Grove (English, 1965) has been a journalist (for The Times, The Sunday Times and the Evening Standard) and author for 50 years. Her books include: (as Valerie Jenkins) Where I Was Young: Memories of London Childhoods 1976, (as Valerie Grove) The Compleat Woman: Marriage, Motherhood, Career 1986, Dear Dodie: a life of Dodie Smith (1996), The Well-Loved Stranger: biography of Laurie Lee (1999) reprinted as The Life and Loves of Laurie Lee (2014), A Voyage Round John Mortimer (2006), So Much To Tell: A life of Kaye Webb (2010). Valerie is currently working on A Penfriendship: about her correspondence 1976-2016 with Margaret Forster.
 
Find the book on Amazon 
Philomena Guillebaud
While looking at a copy of the 1927 Ordinance Survey map of west Cambridge, Philomena Guillebaud noticed a strange griddle-shaped structure where the University Library now stands. Older maps mark the plot as the King's and Clare Colleges cricket ground but further investigation revealed that it had been The First Eastern General Hospital during the First World War. The hospital, set up within days of the outbreak of the war, treated over 60,000 returning casualties between 1914 and 1919 yet its existence has been largely forgotten. Philomena Guillebaud, who matriculated in 1944 to read Economics, looks at the history of this startling enterprise and its impact on the local area.
 
Find the book on Amazon
Maria Haka Flokos (née Haka)
M.K. Haka was born in Greece and read Architecture at Cambridge (Girton, 1980). An avowed Anglophile, she returned to Greece to practice architecture and currently resides in Athens with her family. The Hesitant Architect is her first novel and is available as a paperback and electronically.
Phil Hammond is a doctor, journalist, broadcaster, campaigner and comedian. Phil came up to Girton in 1981 to read Medical Sciences (Clinical), and he qualified as a GP in 1991. Phil has written several books including: Medicine Balls, Trust Me, I'm (Still) a Doctor, Sex, Sleep or Scrabble?, Staying Alive – How to Survive the NHS, and released two DVDs of his tours (Dr Phil's Rude Health Show and Confessions of a Doctor). His latest book, Staying Alive: How to Improve Your Health and Your Healthcare, will be published by Quercus in February 2019.
Professor Sarah Harper (Archaeology and Anthropology, 1976) is the new director of the Royal Institution (and only the second woman in the RI's history to hold this position). Prior to this appointment Sarah established Oxford's Institute of Population Ageing and became the University of Oxford's first Professor of Gerontology.How Population Change will Transform Our World (Oxford University Press, 2016)
Population change is a major challenge for the 21st century. But it's not just a question of rising numbers of humans on the planet. Different regions of the world are at different stages in the 'demographic transition', from high birth and death rates to dwindling childbearing and ever-lengthening lives. While Africa struggles to reduce fertility, the Middle East copes with the unemployment of its youth bulge, and Europe and the US are faced with ageing populations. All these challenges are inextricably linked with migration. Given the backdrop of global environmental and economic pressures, what are the implications for the future? What hope for future generations? For women in poorer parts of the world? For young people trying to find work in overly-full labour markets? And for governments balancing the needs of local and immigrant populations? Sarah Harper highlights the opportunities and stark challenges we face in the coming decades.
 
Find the book on Amazon
Fay Hartley
A Glossop Apothecary traces the development of pharmacy through the work of seven proprietors (including Fay's parents) of 7, High Street West, Glossop from 1838, when the premises were built by Bernard Edward Howard, the 12th Duke of Norfolk to the present time.Fay qualified as a pharmacist in 1974 and followed in her parent's footsteps until 2006 when the shop was sold to the Cohen's Chemist Group. She came up to Girton 1965 to read Natural Sciences.
 
Find the book
Karen Hearn
Karen Hearn (English, 1972) was the Curator of 16th & 17th Century British Art at Tate Britain in London from 1992 to 2012. She is now an Honorary Professor at University College London. Her new book, Portraying Pregnancy: from Holbein to Social Media accompanies the enormously successful exhibition that she curated at The Foundling Museum in London in early 2020.
She lectures and publishes widely and has made numerous media appearances. She specialises in art made in Britain between 1500 and 1710 and, particularly, in the British-Netherlandish cultural links of this period.
In 1995, she curated the major Tate exhibition Dynasties: Painting in Tudor & Jacobean England 1530–1630, for which she received a European Woman of Achievement Award. At Tate Britain, she also curated Van Dyck & Britain (2009) and Rubens & Britain (2011-12). In 2015, her exhibition Cornelius Johnson: Charles I's Forgotten Painter at the National Portrait Gallery in London included the first ever book on this 17th-century portraitist.
Sarah Helm
Sarah Helm (who came up to Girton to read English in 1975) began her career as a reporter and feature writer and was a founding member of the staff of The Independent. As the paper's Home Affairs Correspondent she covered a number of official secrets stories, including the Spycatcher controversy, for which she won the British Press Awards' 'Specialist Writer of the Year'. She also was awarded the Laurence Stern Fellowship by the Washington Post.
 
Sarah now works as a freelance writer for various publications and a number of books including, A Life In Secrets, about the SOE spymistress, Vera Atkins, was published in 2005. Her book about the women's concentration camp at Ravensbruck, If this is a Woman, was published by Little, Brown in January 2015.
Sylvia Hewlett came to Girton in 1964 to read Archaeology and Anthropology. Hewlett is the author of 11 Harvard Business Review articles and 12 critically acclaimed books, including When the Bough Breaks (winner of a Robert F. Kennedy Memorial Book Award); Off-Ramps and On-Ramps; Winning the War for Talent in Emerging Markets; Forget a Mentor, Find a Sponsor (named one of the ten best business books of 2013 by the Globe and Mail); and Executive Presence (an Amazon "Best Book of the Month," June 2014). In 2014 she was recognized as the Most Influential International Thinker by HR magazine and won the Google Global Diversity award. Her writings have appeared in the New York Times, Financial Times, and Wall Street Journal, she's a featured blogger on the HBR Blog Network. Her writings have been published in the New York Times, the Financial Times, and the Wall Street Journal and she's a featured blogger on HBR Blog Network and the Huffington Post. She has appeared on NewsHour with Jim Lehrer, Charlie Rose, The Today Show, and BBC World News. In 2011 she received the Isabel Benham Award from the Women's Bond Club and Woman of the Year Award from the Financial Women's Association and in 2013 she received a Work Life Legacy Award from the Families and Work Institute.
 
Find the book on Amazon 
Penelope Hobhouse is a garden writer, garden designer, garden historian, lecturer and gardener. For fourteen years until 1993 with her husband, Professor John Malins, she was in charge of the National Trust Gardens at Tintinhull House in Somerset. Today she lives in Dorest and travels in Europe, Australia and the United States lecturing and designing gardens. Penelope came to Girton in 1948 to study Economics.
 
Find the book on Amazon
Wendy Holden was a journalist on The Sunday Times, Tatler and The Mail on Sunday before becoming a full-time author. She has written over a dozen novels, including 10 Sunday Times Top Ten bestsellers, selling over 3 million copies. Wendy came up to Girton in 1983 to read English.
 
Find the book on Amazon
Thomas Houlton
Thomas Houlton came up to Girton in 2002 to study English Literature. He completed his MA at New York University and his PhD at the University of Sussex. His monograph, Monuments as Cultural and Critical Objects, was published by Routledge in 2021. Using psychoanalysis, postcolonial studies and queer theory, he examines the role of monuments as psychic, political, social and mystical objects. The book explores current movements such as Rhodes Must Fall and Black Lives Matter, alongside monuments to the Holocaust, LGBTQIA+ subjects and nonhuman monument-organisms such as trees. Thomas is currently an associate tutor in English Literature at the University of York.
Rosemary Howell (née Griffin)
Rosemary Howell came up to Girton in 1949 to read Classics. Her publication Splendid Fun: The Story of One Hundred Years of Devon Girl Guides details the history of one hundred years of the Devon branch of Girl Guides, illustrated with colour and black-and-white photographs.
Arianna Huffington was the chair, president, and editor-in-chief of the Huffington Post Media Group, and is a nationally syndicated columnist, and author of over 14 books. She has been named to Time Magazine's list of the world's 100 most influential people and the Forbes Most Powerful Women list. Originally from Greece, she moved to England when she was 16 and came up to Girton in 1969 to read Economics.
Her 14th book, Thrive: The Third Metric to Redefining Success and Creating a Life of Well-Being, Wisdom, and Wonder was published by Crown in March 2014 and debuted at #1 on the New York Times Bestseller list.
 
In 2016 Arianna stepped down from her role at The Huffington Post to devote her time to a new venture, Thrive Global, which focuses on health and wellness information.
 
Find the book on Amazon
Andrew Hunt
Andrew Hunt is an experienced and enthusiastic investor with one of the UK's leading fund managers. He grew up in Scotland and went on to study at Cambridge University where he graduated with a first class degree in Law.
Andrew then spent three years in London working as a creative for the television industry, before moving to Edinburgh in 2006 to train as a professional investor.
The author believes this unusual background of law and creative work provided valuable training for investment. The rigours of a legal education develops an eye for detail and the ability to understand both perspectives to an argument. While on the other hand, a creative mind is surprisingly important for contrarian investing. There is no point just going with the experts or the consensus. Money is made by creating your own narratives. In the author's own words; "That's why I love value investing – It combines the virtues of a disciplined process with the unfettered freedom of imagination."
 
Find the book on Amazon
Sujata Iyengar
Sujata Iyengar came up to Girton in 1988 to read English. Having earned her M.A. from the Shakespeare Institute and her Ph.D. from Stanford University, she is now Professor of English at the University of Georgia in the south-eastern United States, where she teaches and writes about Shakespeare, Literature and Medicine, and Writing.With her colleague Christy Desmet, she co-founded and co-edits the online, multimedia, scholarly journal – Borrowers and Lenders: The Journal of Shakespeare and Appropriation. Her published books include (Penn Press, 2005), Shakespeare's Medical Language and the edited collection Disability, Health, and Happiness in the Shakespearean Body (Routledge).

J–L
Amy is a Somerset-based art historian and print maker. In 2019, she gained a PhD in Art History from Corpus Christi College, Cambridge, having studied for earlier degrees at the Courtauld Institute of Art and at Girton (History of Art, 2010). She is currently a Postdoctoral Fellow at the Paul Mellon Centre for Studies in British Art. Shortlisted for the Waterstones Book of the Year award, Storyland is Amy's first book. It is full of the ancient stories of Britain, from an age when the earliest generation of giants walked the earth. Illustrated with the author's dramatic and beautiful original linocuts, these tales encompass the history of Troy and lead right up to the Norman Conquest, as the country fills with tribes from Syria, Troy, Egypt and beyond. Amy has recently published her second book, Wild: Tales from Early Medieval Britain.
 
Find the book online
Adam Knobler
Adam Knobler came up to Girton in 1985 to read Anglo-Saxon Norse and Celtic, before switching to History to do a PhD. Adam is now a Professor of Religion and History at Ruhr University, Bochum, Germany, and his book Mythology and Diplomacy in the Age of Discovery (Leiden: Brill, 2016) looks at the relationship of medieval myths to Early Modern Iberian expansion in the 16th century.
 
Find the book on Amazon
Annette Kobak is a writer and occasional broadcaster whose most recent book Joe's War: my father decoded featured on BBC Radio 4's Book of the Week.Annette's biography of the traveller Isabelle Eberhardt, Isabelle, was made into a film for the BBC2 series Great Journeys. She has also translated Isabelle's only novel Vagabond from the French. In addition, Annette created and presented the BBC Radio 4 series The Art of Travel, 36 intimate interviews with now-iconic travel writers. Annette is a reviewer for the New York Times Book Review and the Times Literary Supplement, and a former chair of the Cheltenham Literary Festival.
 
Annette came up to Girton in 1962 to read Modern and Medieval Languages, and after graduating she completed a degree in creative writing at the University of East Anglia.
 
Find the book on Amazon
Christina Koning is a novelist and short story writer who has reviewed extensively for the UK national press. Her novels include A Mild Suicide, which was short-listed for the David Higham Prize for Fiction; Undiscovered Country, which won the Encore Prize in 1999 and was long-listed for the Orange Prize in the same year, and Fabulous Time, which was awarded a Society of Authors Travelling Scholarship. More recent novels include The Dark Tower, set in nineteenth century South Africa, Variable Stars, about the eighteenth century astronomer Caroline Herschel, and a series of detective stories set in the 1930s, featuring a blind central character – of which End of Term (2018) is set at a Cambridge women's college. Her most recent work, Twist of Fate, is the sixth novel in the 'Blind Detective' series. Christina Koning came up to Girton in 1972 to read English.
Valerie Langfield
Valerie Langfield came up to Girton to read music in 1969 and is now a freelance musician. She wrote her highly acclaimed book about the life and music of the English song composer Roger Quilter (Now Sleeps the Crimson Petal, Love's Philosophy, O Mistress Mine, Go Lovely Rose) while working on her PhD on him. Her research interests extend to British opera of the 19th and early 20th centuries, to the music of Dora Bright and Ethel Smyth, and the life and work of Edward Dent, the Cambridge musicologist. She is a co-founder of Retrospect Opera, which makes recordings of British operas and musico-dramatic works, and is also a trustee of the Carl Rosa Archive Trust.
Chit Wha Lau-Gunn (née Gunn)
Chit Wha Lau-Gunn came up to Girton to read Law in 1948. She was the third female lawyer in Malaya during the 20th century and later became the first female Municipal Councillor of Petaling Ward in Kuala Lumpur. Born in British Malaya, she is the daughter of Puan Sri Gunn-Chua Teck Neo and Tan Sri Gunn Lay Teik, a former High Commissioner for Malaya to Australia. She was married to the late Dato Lau Foo Sun, and has three children and grandchildren. She lives in Kuala Lumpur.
Meet Chit Wha in her memoir Waves of Independence: Memoirs of a Malaysian Doyenne, a pioneering role model with many firsts: she was one of the first female lawyers of Malaya, one of the first female Municipal Councillors of Kuala Lumpur and the first female State Councillor of Selangor. Now 92, she recounts the blissful and difficult years of her own independence while breaking barriers in the 1950s, a unique time in the country's tumultuous history.
Kenneth Lim
Kenneth Lim (Geography) came up to Girton in 1986, and is presently a Research Scientist at the National Institute of Education, Nanyang Technological University, Singapore. Prior to this appointment, he taught geography and social studies in several schools and junior colleges in Singapore, as well as served as a Curriculum Designer in the Ministry of Education. Kenneth received his Masters in Technology-in-Education from Harvard and built on this during his doctoral research on adolescent spatial cognition. Dr Lim's present research interests lie in maker movements and the affordances for learning of fictive worlds and virtual environments, for which he developed the Six Learnings curriculum framework. As a theory of learning, Disciplinary Intuitions undergirds his work in maker movements and in immersive environments. His other publications include Disciplinary Intuitions and the Design of Learning Environments (2015).
Jenny Lloyd
Jenny Lloyd was born in England, and has lived there, in Italy, and in Mexico before moving to the United States in 1980. She is a retired history professor from The College at Brockport, and the author of four scholarly articles and one academic book. She began writing memoir and creative non-fiction in the 1990s, and has published memoir pieces in Biography and The Big Brick Review. She is also the author of Catching Meggie The Runaway Shetland Sheepdog (Createspace, 2013), about the nine-month effort to bring home their sheltie that ran away while she and her partner were in England. Jenny came up to Girton in 1958 to read History.
 
Find the book on Amazon
Imogen Lloyd Webber is a New York based British author, TV commentator, producer & Broadway.com's News Editor. Since coming up to Girton in 1995 to read history, Imogen has put on a play in London's West End, and has written books including The Single Girl's Guide, The Twitter Diaries and The Intelligent Conversationalist.
 
Find the book on Amazon
Lesa Longley (née Thompson)
Dr Lesa Thompson was at Girton 1991-94 before completing a degree in Veterinary Medicine at the Royal (Dick) School of Veterinary Studies, University of Edinburgh. She has extensive practical experience working with "exotic" pets, wildlife and zoo animals. She now lives in Japan where she obtained a doctorate in Environmental Veterinary Sciences from Hokkaido University. Lesa has written two books to assist general veterinary practitioners – Anaesthesia of Exotic Pets and Saunders Solutions in Veterinary Practice: Small Animal Exotic Pet Medicine.
 
Find the book on Amazon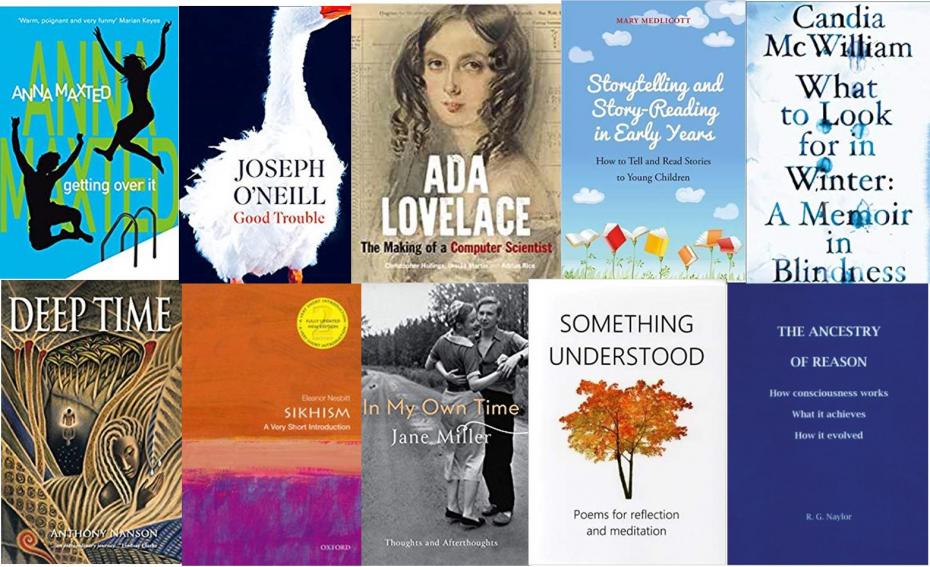 M–O
Mandy Macdonald (née Ferguson)
Mandy Macdonald came up to Girton from Sydney in 1966 to read Classics. She spent many years as an independent consultant on women's rights and gender equality in development. She has written on El Salvador (In the mountains of Morazán,  with Michael Gatehouse; Latin America Bureau, 1995), Belgium and Cuba (CultureSmart! series, Kuperard, 2005 and 2006), and Greek philosophy (as Sophia Macdonald; Kuperard, 2009). She now lives in Scotland and has turned to poetry. She has had over 200 poems published in anthologies and print and online journals in Britain and further afield. The temperature of blue (Blue Salt Collective, 2020) is her first small collection.  
Ursula Martin
Professor Ursula Martin came up to Girton in 1972 to read Mathematics, and is now a professor at the University of Oxford whose research interests span mathematics, computer science, and the humanities. Her latest book (co-written with fellow mathematicians Christopher Hollings and Adrian Rice) features the remarkable story of Ada Lovelace, often considered the world's first computer programmer.
 
Find the book on Amazon
Anna Maxted
Anna Maxted is a bestselling author and freelance journalist based in North London, England. Anna came up to Girton in 1987 to read English and after graduating she worked for Cosmopolitan before going on to write for the Independent on Sunday, the Daily Telegraph and The Times. In addition to publishing works under her own name she uses the pen name Sasha Blake.
 
Find the book on Amazon
Laura McVeigh
Northern Irish author Laura McVeigh read Modern & Medieval Languages (1993-97) after which she moved to London where she worked in publishing, human rights and the charity sector. She is an alumna of both the Royal Court Theatre Young Writers' Programme and Writers' Programme, a Fellow of the Royal Society of Arts and also holds an MSc in Global Politics from the University of London.  She was a member of the Young Fabians Executive, part of the Fabian Society.
Prior to writing full-time, Laura was Executive Director of PEN International, the worldwide writers' association campaigning on freedom of expression issues, and director of the Global Girls Fund supporting girls' empowerment, equality and access to learning and education worldwide. She continues to support international education and development projects as a charity trustee.
Her debut novel was an international bestseller published in ten languages and her second novel LENNY, shortlisted in several Hollywood screenwriting competitions, has just been published.
www.newisland.ie/fiction/lenny
Candia McWilliam
Candia McWilliam came up to Girton in 1973 to read English. Candia published her first novel, A Case of Knives, in 1988 and it was the winner of a Betty Trask Prize. Her most recent book, What to Look for in Winter: A Memoir in Blindness, came out in 2010 and is a raw and candid account of her life.
What to Look for in Winter: A Memoir in Blindness
Mary Medlicott (née James)
Mary Medlicott is a professional storyteller and writer. She grew up in far West Wales and is a Welsh speaker. She came up to Girton in 1965 as an Alice Violet Jenkinson exhibitioner to read English. The first ten years of her working life were spent as a freelance researcher and journalist for publications including The Sunday Times, The Observer, The Times Educational Supplement and New Society. Involvement with oral storytelling in the early 1980s developed into her becoming a leading light in what is now recognised as the Storytelling Revival. Her contributions to this movement included devising the influential TV series on storytelling, By Word of Mouth, aired on Channel 4 in 1990, and also chairing the Society for Storytelling and editing its publications. Her storytelling work has been in three main areas – storytelling performance, community storytelling workshops and work in schools. It has taken her all over the UK and to countries abroad including America, South Africa, New Zealand and Tobago.
As a writer, Mary has published nine books in all. They include two collections of stories for children, two children's novels (Open Secret and Elephant Luck), Shemi's Tall Tales on a 19th century Welsh storyteller, a self-published collection of adult personal tales (A Long Run in Short Shorts) and three books on storytelling with children.
The most recent of these, published by Jessica Kingsley Publishers in March 2018, is Storytelling and Story-Reading in Early Years. Mary also writes a weekly storytelling blog available at www.storyworks.org.uk/Wordpress.
Jane Miller (née Collet)
Jane Miller came up to Girton in 1952 to read Modern and Medieval Languages. Jane's career started off in publishing, before she switched roles to become an English teacher in a London comprehensive. Latterly Jane became a Professor at the London University Institute of Education. Her latest book is a memoir titled In My Own Time: Thoughts and Afterthoughts. Other works include Many Voices: Bilingualiam, Culture and Education, Women Writing About Men, Seductions: Studies in Reading and Culture, Relations, and Crazy Age.
 
Find the book on Amazon
Eliza Mood
Eliza Mood is a novelist and poet with interests in oral storytelling and traditional tale. She came to Girton in 1976 to read English. While teaching in her native Northumberland she developed her interest in narrative and, after completing a doctorate in oral storytelling in education (Durham University, 1995), lectured for many years in English language, narrative and creative writing at UCSM and the University of Cumbria. During this period, she began publishing poetry in literary journals. Whilst she self published the novel Giving up Architecture with the assistance of Seaglass Books in 2006, O Man of Clay, published by Stairwell Books in December 2019, is her traditional publishing debut. Set in Hartlepool in the near future, O Man of Clay is a literary speculative work on the theme of climate crisis. She is currently finishing a third novel.
Miriam Moore-Keish
Originally from Atlanta, Georgia, USA, Miriam Moore-Keish came to Girton in 2019 to complete her MPhil in Critical Approaches to Children's Literature. Her book, Cherokee Rose explores the past and present of the American South, memory, identity, family, religion, race, womanhood, and how all are intertwined with geographic pain and culture. Miriam's current projects include editing children's books, designing anti-racist preschool curriculum, working for the organization We Need Diverse Books, and drinking large quantities of tea.
Alison Morgan came up to Girton in 1978 to read Modern and Medieval Languages; specialising in Italian, she completed her PhD on Dante in 1986 and over the next ten years taught in several universities. Ordained in 1996, Alison now works for The Mathetes Trust, where she is the editor and Director of the Rooted in Jesus discipleship programme for Africa. Alison has written a number of books, including Dante and the Medieval Other World, What Happens When We Die, The Wild Gospel, The Word on the Wind, Doing What Jesus Did and Following Jesus – The Plural of Disciple is Church. She is also co-author of a Lent course (Season of Renewal) and a healing prayer course (In His Name), and co-editor of Distilling Life, a poetry collection. Alison's latest book is a second anthology, Something Understood : Poems for Reflection and Meditation. Her website is www.alisonmorgan.co.uk.
Carole Morris came up to Girton in 1975 to read Archaeology and Anthropology. Her book Wood and Woodworking in Ango-Scandinavian and Medieval York, presents over 1500 domestic and utilitarian artefacts made of wood from six locations in the city of York – including complete objects as well as woodworking waste, unfinished products and woodworking tools. The date range covered by the assemblage is c.850-post Medieval and the bulk of the material is of Anglo-Scandinavian date (c.850-late 11th century).
 
Find the book on Amazon
Anthony Nanson (Girton, 1983) was fascinated by lost worlds as a boy. The idea for Deep Time came when he was studying Earth Sciences at Girton College, Cambridge in the 1980s. He has researched tropical forests first hand in Gabon and New Caledonia to make the book's settings authentic. He teaches creative writing at Bath Spa University, has authored Exotic Excursions (2008) and Gloucestershire Folk Tales (2012) ), and co-edited Storytelling for a Greener World (2014). He is also an ecological storyteller.
 
Find the book on Amazon
Gillian Naylor
R. G. Naylor (Gillian Desoutter, 1958) read English at Girton. In her thirties she became interested in how the structure of our brains must shape our thoughts, which meant learning how brains work, and led on to wondering how they evolved. At almost 80 she finally published The Ancestry of Reason: How Consciousness Works, What it Achieves, How it Evolved. Designed to be comprehensible to readers with minimal scientific education the book summarises current ideas about consciousness and includes one or two hypotheses of the author's own. The central argument is that the conscious moment is the result of a process that combines sensory data collected over a significant fraction of a second, thereby improving the quality of the information. This sets up a record which can be correlated with subsequent inputs, creating the stream of consciousness.
These forms of memory can be supposed to have evolved in relation to one form of activity at a time, beginning, in a very simple form, as a means of guiding locomotion. In the human ancestry the potential for discovering correlations spread out over time expanded so lavishly it led to the capacity for abstract reason.
 
Find the book
Eleanor Nesbitt
After Girton (1969 Classical Studies and Theological and Religious Studies) Eleanor's books include: Hindu Children in Britain (Trentham), Interfaith Pilgrims (Quaker Books), Intercultural Education: Ethnographic and Religious Approaches (Sussex Academic), Pool of Life: The Autobiography of a Punjabi Agony Aunt (Sussex Academic), Making Nothing Happen: Five Poets Explore Faith and Spirituality (Ashgate) and Sikhism A Very Short Introduction (OUP).
Sikhism: A Very Short Introdcution
Hilary Nias (née Serpell)
Hilary came up to Girton for a year 1960 – 61, she left to get married and some 28 years later returned to university, at Reading. After completing her degree she went on to write a doctoral thesis of which her book, The Artificial Self, The Psychology of Hippolyte Taine, was the eventual product.
Hilary subsequently contributed articles on Taine to the Routledge Key Writers on Art: From Antiquity to the Nineteenth Century and to the Cambridge History of Literary Criticism (Vol. VI, The Nineteenth Century), 2013.
Lady Nicholls of Birkenhead (née Jennifer Thomas)
Lady Nicholls came up to Girton in 1954 to read Law. Family Ties is a gentle and fascinating account of a surprisingly eventful life of one generation of her family in North Wales.
 
Find the book on Amazon
Okechukwu (Okey) Nzelu came up to Girton in 2007 to read English. Afterwards he returned to Manchester and worked for Carcanet Press for three years before training as an English teacher. His debut novel, The Private Joys of Nnenna Maloney, was published by Dialogue Books and won a Betty Trask Award; it was also shortlisted for the Desmond Elliott Prize and the Polari First Book Prize, and longlisted for the Portico Prize. His second novel, Here Again Now, was published by Dialogue Books in March 2022.
Margaret-Louise O'Keeffe (née Frawley)
Margaret-Louise O'Keeffe was born in 1951. After reading English at Girton College, Cambridge, she completed a two-year MA in Art History at the Courtauld Institute of Art, London. Her research there led to the redating of the Lorenzo Monaco altarpiece in the National Gallery.
After teaching at various schools and universities, she was Deputy Head at Princethorpe College, near Rugby, until 2007. Since then, she has worked as a freelance lecturer giving talks on literature and art history. Margaret-Louise appeared on both University Challenge and Mastermind. Most recently O'Keeffe completed (along with David Hargreaves) As We Were: The First World War: Tales from a broken world, week by week, a four-volume work covering the period 1914–1918, a social, political and military chronicle of the global conflict known as the First World War. It is crammed with personal testimonies gleaned from diaries, letters and memoirs from hundreds of people, who, through no fault of their own, were participants in a horrific conflict. All 223 weeks of the war receive a separate chapter in these vivid, immersive and often heartbreaking accounts.
Joseph O'Neill
Joseph O'Neill was born in Cork, Ireland, in 1964 and came to Girton in 1982 to read Law. His previous works include the novels This is the Life and The Breezes and the non-fiction book Blood-Dark Track, a family history centered on the mysterious imprisonment of both his grandfathers during World War II, which was a New York Times Notable Book. O'Neill's novel Netherland was awarded the 2009 PEN/Faulkner Award for Fiction. His 2014 novel, The Dog, was long-listed for the Man Booker Prize for Fiction. Joseph writes regularly for The Atlantic. He lives with his family in New York City.
 
Find the book on Amazon
Christine Oppong (née Slater)    
Christine Oppong came to Girton from Burnley High School to read law in 1959. She soon shifted to Archaeology and Anthropology and later came back to Girton as a Bye Fellow to complete her PhD on Ghanaian family life. She has written and edited numerous books and papers based on her work at the University of Ghana, Legon and subsequently at the Employment and Development Department of the International Labour Organization. These include – Growing up in Dagbon; Marriage among a Matrilineal Elite, later republished as Middle Class African Marriage; Seven Roles of Women: impact of education and employment on Ghanaian Mothers; Female and Male in West Africa; Sex and Gender in an Era of AIDS; Sex Roles, Population and Development in West Africa and Gender Work and Population in Sub Saharan Africa. Her latest book, self published on Amazon is All Bed and Work; looking at lives of Lancashire Textile workers: Burnley 1975.
Beverley Orton
Dr Bev Orton is a lecturer in Criminology, Restorative Justice, Visual Sociology, Gender and Sexuality and Equality and Diversity at the University of Hull. Her British Telecom award for Lifelong Learning resulted in four short films being screened at the PictureHouse in Cambridge. These films were written, directed and acted by women from women's refuges, MIND and various other women's organisations. She has written and directed for SABC television, filming in Soweto and various locations in Port Elizabeth, Cape Town and Johannesburg. She was awarded a British Academy Grant for researching mothers and Restorative Justice. Presently she is working on GlobalGrace- a multimillion research project which includes Universities and NGO groups from Mexico, Brazil, Philippines, Bangladesh and South Africa , where she is working as an expert consultant on an art-based project with Sex Workers in Cape Town. Her book Women, Activism and Apartheid South Africa: Using Play Texts to Document the Herstory of South Africa investigates women's political activism and conflict in the struggle against apartheid in South Africa, examining issues around domestic violence, racial abuse and women in detention without trial. It builds on the theatrical analysis within play texts such as You Strike the Woman, You Strike the Rock , Glass House , Born in the RSA , Has Anyone Seen Zandile? and So What s New? to chart participation in the struggle against apartheid between 1975 and 1993, providing a political, economic and social herstory of South African women s activism. Further, the focus on play texts addresses the dearth of knowledge of pertinent herstorical moments, women's fight for political agency and equality, how apartheid laws affected women's role in theatre and provides a feminist lens and insight into how these laws affected the herstory of South Africa. The inclusion of a critical perspective from women who wrote plays and worked in theatre takes the book beyond a purely theatrical analysis. It seeks to explore how theatre as a form can help write a herstory of apartheid, not only to document the reality of women's experiences but also as a means to imagine different realities.
Rosalie Osmond (née Beck)
Rosalie Osmond is a native of Lunenburg, Nova Scotia, but spent a large part of her adult life in England. Educated at Acadia University, Bryn Mawr College, and Cambridge University, she has taught English literature at university level in Canada and the U.K. She has published three academic books. Waldenstein was her first novel. Broken Symmetry was published by Nevermore Press in 2019, and has just been short-listed for the Jim Connor Dartmouth Book Award. It is a sequel to Waldenstein, which was similarly short-listed, but can be read independently. Rosalie came to Girton in 1964 as a research student and has recently been the subject of a local half-hour television production in a series The Final Draft.
 
Find the book 

P–R
Lucy Pollard (née Robertson)
Lucy matriculated in 1962 (Classics), and has been a librarian, a book indexer and a teacher. Lucy has also enjoyed travelling to Greece all her life. During retirement she completed a PhD and her book, The quest for classical Greece: early modern travel to the Greek world, is the result. Her most recent book, Margery Spring Rice: Pioneer of Women's Health in the Early Twentieth Century, is the first biography of Margery Spring Rice, Lucy's grandmother. This book presents the story of this instrumental figure in the movements of women's health and family planning in the first half of the twentieth century.
Rhiannon Randle
An innovative musical collaboration by two Old Girtonians: Composer Rhiannon Randle (Music, 2011) and poet Rev. Dr. Malcolm Guite (Past Fellow and former College Chaplain). 'Our Burning World' for choir and organ is an unique call to action on the global environmental crisis through a Christian lens; one of the first of its kind, the music and text engages directly with the church's response to climate change. Rhiannon and Malcolm first collaborated on an opera, 'Temptations' which premiered at Girton in 2014 while Rhiannon was still an undergraduate. It was really thanks to this early project at Girton that the composer-poet collaboration for 'Our Burning World' came to life! 
Marnie Riches
Marnie Riches (née Stanton) grew up on a rough estate in north Manchester. Exchanging the spires of nearby Strangeways prison for those of Cambridge University, she studied German & Dutch at Girton from 1990-1994. She has been a punk, a trainee rock star, a pretend artist and professional fundraiser.
Now, Marnie is the best-selling author of nine crime thrillers and counting, including the award-winning, Netherlands-set The Girl Who... books, which feature her much-loved Cambridge criminologist, Georgina McKenzie. Dubbed the Martina Cole of the North, Marnie is also the author of a critically-acclaimed, hit series about Manchester's notorious gangland. The first instalment - Born Bad - was featured in CBS Reality's TV series, Written in Blood.  
Marnie also writes children's fiction as Chris Blake and historical sagas under the pseudonym, Maggie Campbell. She is the Royal Literary Fund Fellow at Salford University's Doctoral School and teaches the, "Faber Academy" novel writing course.
Janet Rizvi (née Clarke)
Janet was brought up in Aberdeen, Scotland and had her school education there. She went to Girton in 1958 to read History and completed her PhD in Indian History in 1969, after moving to India, where she has spent the rest of her life. Janet settled down in the Delhi area, but earlier spent several years in Kashmir and Ladakh.
 
Ladakh Crossroads of High Asia
Trans-Himalayan Caravans: Merchant Princes & Peasant Traders in Ladakh
Pashmina, The Kashmir Shawl & Beyond
Elva Robinson
Elva Robinson (Natural Sciences, 1999) is a Lecturer in Ecology at the University of York. She studies the organisation of social animal groups, using ants as a model system to understand cooperation, conflict and collective intelligence. On the more applied side, her work informs conservation and habitat management policy. Wood Ant Ecology and Conservation covers the biology of an ecologically significant group of ants, the wood ants: why they matter, why they are threatened, how we can conserve them, and what we can learn from them.
 
Find the book on Amazon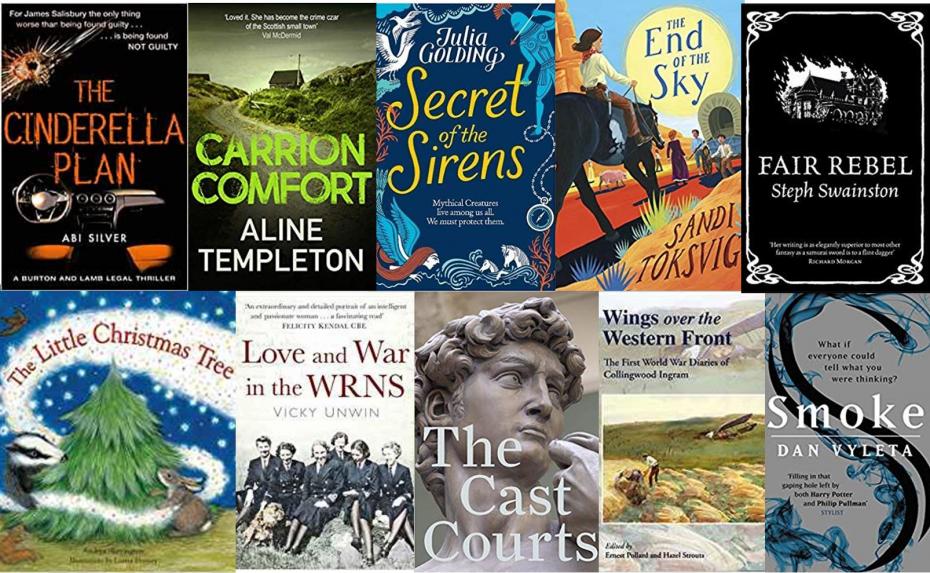 S–V
Valerie Sanders
Valerie Sanders came up to Girton in 1975 to read English before undertaking a D.Phil at the University of Oxford. She is now a Professor of English at the University of Hull. Her recent books include Harriet Martineau and the Birth of Disciplines, co-edited with Gaby Weiner (Routledge, 2017), The Tragi-Comedy of Victorian Fatherhood (CUP 2009), two anthologies of Victorian women's childhoods, Records of Girlhood (Ashgate 2000 and Routledge 2013), and her most recent work a monograph on Margaret Oliphant for Edward Everett Root's Key Popular Women Writers series (2020).
Julia Saunders came to Girton in 1987 to read English, and is now a full time novelist writing under three pen names. As Julia Golding, she has written twenty books for children, including the multi-award winning The Diamond of Drury Lane (Cat Royal series). Writing for teenagers, she has published three historical novels under the name Eve Edwards and a couple of contemporary stories as Joss Stirling. Many of her books have been published in the USA and have been translated in to numerous languages. She combines the novels with tutoring on writing workshops and school visits around the world.
 
Find the book on Amazon
Abi studied science A-levels but had always wanted to be a lawyer. She came to Girton in 1986 to read Law, and after graduating she worked for major international law firms. Abi began writing while taking a career break to have children. She was given the idea for her debut crime novel The Pinocchio Brief after reading an article in New Scientist about the controversial technology which claimed to assess a person's credibility by watching his facial movements. The Pinocchio Brief received critical acclaim from Ted Childs, the creator of Kavanagh QC. Abi's second novel, The Aladdin Trial, confronts the prospect of robots dispensing medicine and her third novel, The Cinderella Plan, tells the story of visionary entrepreneur James Salisbury, who has an accident in his driver-less car. The Rapunzel Act, considers the potential explosive consequences when our trials are live streamed to the public. The Midas Game asks if the gaming industry addictive enough to lead someone to murder? Abi's most recent work The Ambrosia Project, the sixth in her Burton & Lamb series, came out in paperback in October 2022.
 
Find the book on Amazon
Andrea Skevington (née Ashworth)
Andrea Skevington came to Girton in 1981 to study English. She now lives in Suffolk with her husband and two children. Andrea tells stories to her own children and to others, through voluntary work in schools and as a Sunday School leader. The Little Christmas Tree is her first children's book.
 
Find the book on Amazon
Hazel Strouts
Hazel Strouts came to Girton in 1962 to study History. She co-edited the book, Wings over the Western Front, with Ernest Pollard.
 
Find the book on Amazon
Steph Swainston is a British literary fantasy/science fiction author, known for the Castle series. Her debut novel, The Year of Our War, won the 2005 Crawford Award and a nomination for the John W. Campbell Award for Best New Writer. Her fifth novel, Fair Rebel, was published in 2016.
 
Steph came up to Girton in 1992 to read Archaeology and Anthropology.
 
Find the book on Amazon
Aline Templeton
Aline Templeton, creator of DI Marjory Fleming, came to Girton in 1963 to read English. Since graduating Aline has worked in education and broadcasting and has written numerous articles and stories for newspapers and magazines. Her books have been published in translation in several European countries as well as in the United States. Aline's latest novels introduce DI Kelso Strang, as head of the newly-formed Police Scotland Serious Rural Crime Squad, and are set in the beautiful Isle of Skye.
 
Find the book on Amazon
Dr Tiffen came up to Girton in 1949 to read History. After completing a PhD at the London School of Economics, Dr Tiffen worked on agricultural development in Africa and the Middle East and was a Senior Research Fellow at the Overseas Development Institute in London. Her final work there, More people, less erosion, environmental recovery in Kenya, 1994, Tiffen, Mortimore & Francis Gichuki has become a classic, still constantly cited. In her retirement she investigated her own family history leading to a book, Friends of Sir Robert Hart, Three Generations of Carrall Women in China 2013, Tiffaniabooks with Queen's University, Belfast. This was translated and published n Chinese by the Guanxi Normal University Press in 2017. She has now brought out her mother's book, Testimony to Love, 2017, with some commentary by Mary, which features both the restricted lives of middle class wives before 1940, and her 1930 near-death vision, an experience rare then but now more common as doctors haul people back from death.
 
Find the book on Amazon
Sandi Toksvig is a writer, presenter, comedian, actress and producer on British radio and television. In 2016 Sandi took over from Stephen Fry as host of the BBC television quiz show QI. She presented The News Quiz on BBC Radio 4 from 2006 to 2015, and she also presented the quiz show 1001 Things You Should Know on Channel 4 television in 2012 and 2013. In 2017 Sandi was named as a new co-presenter of the Great British Bake Off.
Sandi is joint founder of the Women's Equality Party, and was the Chancellor of the University of Portsmouth from 2012 to 2017.
Her many books (over twenty) include fiction and non-fiction works for children and adults. She has also been a columnist for Good Housekeeping magazine and The Sunday Telegraph.
 
Sandi came up to Girton in 1977 to read Archaeology and Anthropology.
 
Find the book on Amazon
Dr Holly Trusted FSA is a graduate of Girton (English, 1974) and the Courtauld Institute of Art. She was Senior Curator of Sculpture at the Victoria and Albert Museum from 1979 to 2018, and is currently Senior Research Fellow at Durham University. She specialises in British, German and Spanish sculpture, and has recently completed a study of German baroque sculpture (2021). She can be found on Wikipedia; see https://en.wikipedia.org/wiki/Holly_Trusted. She recently published 'Baroque Sculpture in Germany and Central Europe 1600-1770'. 
Priscilla Turner (née Watson)
Dr Priscilla Turner was educated at St. Paul's Girls' School, came up in 1957, and read both Parts of the Classical Tripos, then from 1960 to 1962 Theology Part II, followed by Theology Part III in Hebrew and Old Testament Studies (which course is now an MPhil). Her doctorate is from Oxford in a Septuagint topic. She has published her dissertation, The Septuagint Version of Chapters 1-39 of the Book of Ezekiel; a spiritual autobiography lightly fictionalised, O Love How Deep: a Tale of Three Souls; and a recent book on the frontier between Church and biblical/theological studies, Holy Homosex?: This & That.
 
Find the book on Amazon
Vicky Unwin was at Girton between 1976-1979. After a long career in media, she now lives in Singapore where she writes blogs and reviews www.vickygoestravelling.com; www.healthylivingwithcancer.co and www.vickyatthemovies.net. Love and War in the WRNS is an edited collection of her mother's letters home during the Second World War. She is working on a second book about her family.
 
Find the book on Amazon
Nicola Vollkommer came up to Girton in 1978 to read Modern and Medieval Languages. Nicola married a German and she has become the author of a variety of German-written books, spanning from children's books to biographies. Her first novel, Wie ich lernte, das Chaos mit Gottes Augen zu sehen: Andachten für Mütter, was published in 2014. Nicola is pleasantly surprised at the success of her books given that German is not her mother tongue, and said it was Girton College that taught her the language!
 
Find the book on Amazon
Dan Vyleta is the son of Czech refugees who emigrated to Germany in the late 1960s. After growing up in Germany, he left to attend university in the UK, firstly studying History at Girton (1994) before completing a PhD at King's College, Cambridge. He now calls Canada his home. His debut novel, Pavel & I, gathered immediate international acclaim and was translated into eight languages. His second novel, The Quiet Twin, was shortlisted for the Rogers Writers' Fiction Prize, one of Canada's most eminent literary prizes. The Crooked Maid, was a finalist for the Scotiabank Giller Prize and winner of the J.I. Segal Award.
 
Dan's latest novel, Smoke, was published in 2016 to rave reviews.
 
Find the book on Amazon

W–Z
Anne Watkinson
Anne Watkinson came up to Girton to read Natural Sciences in 1958, which she followed by a few years in cancer research. After having a family she came back to Cambridge to Homerton to get her PGCE and followed a career in teaching small children. She was a nursery and infant teacher, a head of two primary schools in Essex and finished her formal career as a Senior Adviser for Essex while there were still LEA advisers! She specialised in working with support staff, a largely forgotten team of people in all schools who were largely untrained, underpaid and working with the more vulnerable children, at informal times or providing essential services to the teachers. The research she did then led to a PhD, a post retirement consultancy career and the books. Her most recent publication is The essential guide for new teaching assistants – Assisting learning and supporting teaching in the classroom.
 
Find the book on Amazon
Irene Weber entered Girton in 1971 to study in the Natural Sciences Tripos. Subsequently, she moved to the University of Oxford for her doctoral research and was awarded her D.Phil. in Molecular Biophysics in 1978. Since then, she has pursued her scientific interests in the structure and activity of enzymes and co-authored more than 270 articles or reviews in scientific journals. She is a Regents' Professor at Georgia State University in Atlanta, USA. In 2014, she achieved her life-long ambition of publishing science fiction and fantasy novels under the pen name of Aurora Springer. Her fictional works include four series plus several standalone novels or novellas. Her science fiction story, Europa, became an Amazon bestseller in 2020.  
Find the book on Irene's website 
Ruth Whippman (History, 1993) is a British writer, journalist and documentary filmmaker living in the USA. Her essays and comment pieces have appeared in the New York Times, the Guardian, the Independent and the Huffington Post amongst other places. Her first book The Pursuit of Happiness and Why It's Making Us Anxious (alternative title: America the Anxious – How Our Pursuit of Happiness is Creating A Nation of Nervous Wrecks) was a New York Post Best Book of 2016, a New York Times Editors' Choice, a Daily Mail Must Read and a Sunday Times Top Summer Read. The book is a humorous investigation into our obsession with happiness and the industry that surrounds it.
 
Find the book on Amazon
Beyond her 30-plus cookbooks and her entry recently into the James Beard Hall of Fame for "body of work," Ms Willan, a colleague and beloved friend of Julia Child, is a force of nature. Born in Yorkshire, England, she eschewed the life her parents dreamed for her – horseback riding Yorkshire wife, albeit one with a Cambridge University degree in Economics – and by her mid-20s was running the kitchen at the Chateau de Versailles, preparing meals for the likes of the Duke and Duchess of Windsor and Charles De Gaulle, and quickly moving on to work first at Gourmet Magazine in New York City and then onto becoming food editor of the Washington Star. In 1975 Ms Willan opened La Varenne, a cooking school in Paris that rivaled the famed Cordon Bleu and has trained some of the world's best known chefs and food writers. Her latest cookbook was published in September 2014 and is called One Soufflé at a time. Anne came to Girton in 1956 to read Economics.
 
Find the book on Amazon
Alex is a singer, writer, teacher and actor. He hosts the popular Dial Up Open Mic events, which celebrate community and creativity in all their forms. Twice part of The Royal Court's prestigious Young Writer's groups, he was selected by Penguin Books in 2016 to attend their WriteNow event, aimed at increasing diversity in publishing. Books include: children's book Wendy the Whale (Wynstone's Press 2011); poetry collection Black Iris (Lulu 2014); young adult novel His Hidden Wings (TSL Books 2018); Little Willy, The Complete Works of Shakespeare in Limerick Form (KDP 2021); Secular Verses (KDP 2021). Plays include: Thyestes (Battersea Arts Centre 2008, published KDP 2021); Ophelia (Old Red Lion 2009); Dinner and a Doughnut (Scriptspace 2012); One Day On The Train (Scripted at Southwark Playhouse 2012); Stronger (Talawa Hotspots 2012); Ten Dates (Bossanyi Studio 2014, Attico Arts Café 2016, London Improv Theatre 2017); Gust (Pen Fed Festival 2017); Angelique (Shaw Theatre 2019); and The Lost Children, a musical for schools. In 2021 he was selected to be in the Question Time 50, regularly contributing to the BBC's flagship political debate show. He's resident poet for Humanistically Speaking e-magazine and resident reviewer for the Watford Fringe Festival. 
Secular Verses, Alex's new collection of poetry, explores his experiences as a secularist, atheist and humanist. With poems ranging from the thoughtful and lyrical to the comic and polemic, there's something to inspire every reader's interest and imagination. 
 
Find the book
Alumni and supporter events
Find out more and book now for our Alumni and supporter events
Find out more