Professor Thomas Sherwood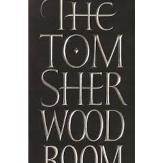 College position(s)
Life Fellow
Degrees, Awards and Prizes
MA, MB, FRCP, FRCR
Research themes
I was elected as the foundation Professor of Radiology (1978-94) in the new School of Clinical Medicine, and also became its Clinical Dean (1984-96). My research interests have centred on the urinary tract, particularly acute renal failure.
Other
In retirement I have been busy on stone inscriptions: "Cutting through the Colleges" (2010), "Cutting across Cambridge" (2011), "Cutting around Cambridgeshire" (2012), "Cutting into the Workshop" (2013) – all Cambridge University Press.
I have a plaque outside the Clinical School Student Common Room, pictured above.