Professor Peter H Abrahams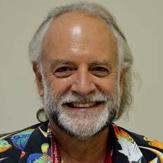 College position(s)
Life Fellow
Specialising in
Clinical Anatomy
Degrees, Awards and Prizes
MBBS, FRCS (Edinburgh), FRCR, DO(Hon), FHEA
Research themes
My research focuses on clinical anatomy in all its glory i.e. practical medical procedures, operations, radiological anatomy etc mostly published in Clinical Anatomy and Anatomical Science Education Journals.
Responsibilities
My main interest in life is education and teaching the next generation of young doctors and especially surgeons and radiologists and as well as teaching face to face. I have written many award winning text books such as 7th edition  "McMinn and Abrahams' Clinical Atlas of Human Anatomy: with Student Consult Online Access" –  BMA book award 2008. 4th ed "Imaging Atlas of Human Anatomy" which now has an Ipad and Kindle version. I also won the Richard Asher prize @ RSM for the best new medical text book (with Craven and Lumley "Illustrated Clinical Anatomy". These books are in 20 language editions.
Other
Since moving to Warwick I have made apple apps "Aspects of Anatomy" which is used worldwide by medical students and doctors.
I am now working on 3D anatomy for downloading onto mobile phones as well as doing 3D printing of human prosected specimens to preserve detailed knowledge for generations to come. I have also developed numerous M and E-teaching programs in clinical anatomy for which I was awarded the National Teaching Fellow 2011 by the HEA and made a FHEA.
In 2012 and 2013 I have co curated and assisted the Royal collection for the Exhibition "Leonardo – Mechanics of Man at the palace of Holyrooode house" and "Leonardo- anatomist" at Buckingham Palace. On both occasions I gave invited lectures on Leonardo and his relationship to modern Radiological imaging. Since 2014 I was invited by the Fitzwilliam Museum to assist in the attribution of the, Rothschild Tiger Bronzes statues which many experts, myself included, feel are the work of Michelangelo. For their exhibition I made an anatomically labelled 3D video film which has been on show at the museum for most of 2015 – a unique and interesting educational idea for a museum!
In 2015 I gave the Max Broedel Memorial lecture of the American Medical Illustrators association and was awarded the  Farquharson prize from the Royal college of Surgeons of Edinburgh – given every two years for contribution to the education of surgical anatomy worldwide.
Extra links