Mr Andrew A Jefferies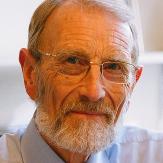 College position(s)
Life Fellow
Subject
Veterinary Medicine
Degrees, Awards and Prizes
MA, VetMB, FRCPath, MRCVS 
Pilkington Prize for Teaching (2011)
Research themes
I am a veterinary clinician rather than a pure researcher by training, having spent 7 years in veterinary general practice early in my career.  I have published papers on diagnostic pathology with a particular interest in veterinary dermatology.
In 1991 I became Director of Teaching in the Department of Veterinary Medicine and research has taken second place to interests in teaching and administration.
Responsibilities
During my time at Girton I have taught pathology to second year Girton veterinary students, medical students and natural scientists.
In the University Department of Veterinary Medicine I teach systemic pathology to clinical veterinary students.  In the department I also have a position as University Pathologist, a Readership level appointment with primary responsibility in diagnostic pathology and teaching.
Other
I have been Senior Tutor at Girton since 1996.  I have wide responsibilities for many student issues in College and these fit well with my Departmental role as Director of Teaching.  My interest now lies in the interaction between College and University and the importance of communication and co-operation between these various bodies in the provision of the high quality education that is the hallmark of Cambridge University.  I currently also serve as Associate Secretary for the Senior Tutor's Committee of the Cambridge Colleges.