Dr Nancy Lane Perham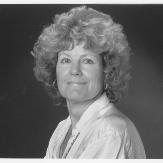 College position(s)
Life Fellow
Subject
Natural Sciences (Physical and Biological)
Degrees, Awards and Prizes
B.Sc., M.Sc., D.Phil (Oxon), PhD., Sc.D (Cantab), FSB, FZSD, FRMS, FRSA
Research themes
I am a life Fellow and have been at Girton since 1968, when I came from Canada, then Oxford and a post-doc at Yale, as a Research Fellow in Biology.
In 1970, I became an Official Fellow and I have served as lecturer and supervisor in Cell Biology, as well as Tutor for Research students in Science (1975 to 1998). I carry out my research, on cell to cell junctions and interactions, in the Zoology Department of the University, where I have had my lab and research team since 1968. I have travelled around the globe to give talks and seminars on this research, and to carry out international collaborations. In addition, The British Council has supported me in lecturing widely to raise public awareness of the importance of science, from India, Kazachstan and Australia, to Egypt, Norway and Brazil.
I have also been concerned about the position of women in science and engineering (SET), and became the first Director of WiSETI, the initiative to support women in SET in Cambridge. I also helped set up and run the UK Athena Project, for greater participation of women in SET across the UK. This began when I was appointed by the then PM to his Citizen's Charter Advisory Panel, and then chaired his Working Party on Women in SET which published The Rising Tide report.
Other
I have also been awarded an OBE for services to science, and have been awarded Honorary Doctorates by six universities. I was elected President of the then Institute of Biology, and served on various Editorial Boards for learned journals as well as Non-Executive Director for several companies.