Dr Juliet A S Dusinberre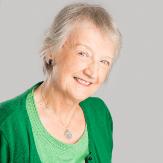 College position(s)
Life Fellow
Degrees, Awards and Prizes
MA (Oxon and Cantab), PhD (Warwick).
Research themes
I have always been intrigued and excited by subjects which at the time seemed academically marginal. Shakespeare and the Nature of Women (1975, 3rd edition 2003), and Alice to the Lighthouse: Children's Books and Radical Experiments in Art (1987, 2nd edition 1999), were both pioneer works in new fields. Shakespeare's women and children's literature are now such mainstream subjects that it's hard to recall the frowning and pouting such subjects initially aroused in conservative quarters. My third book, Virginia Wool's Renaissance: Woman Reader or Common Reader? was published in 1997, and my edition of As You Like It for the Arden Third Series in 2006.
I was elected to a Research Fellowship at Clare Hall, Cambridge in 1979, and to an Official Fellowship at Girton in 1980. I was privileged to be Girton's first holder of the M.C. Bradbrook Fellowship in English.
My most recent work is on Wilfred Owen, Nella Last (Mass Observation Diarist of the Second World War), Arthur Ransome, and Beatrix Potter, the latter three a later generation of Lake District writers. The unexpected ways in which they connect with each other and with other writers, both mainstream and marginal, form the basis of new work-in-progress.
Other
PMLA (Children's Literature branch), Award for Excellence for Alice to the Lighthouse, 1989; British Academy research award, 1994, for Virginia Woolf's Renaissance; Folger Shakespeare Library Fellowship, 1999, for As You Like It edition.