Dr Harriet Allen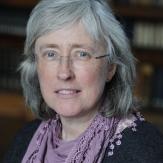 College position(s)
Fellow, Director of Studies, Tutor
Specialising in
Official Fellow
Degrees, Awards and Prizes
MSc (Calgary), MA, PhD, FRGS
Research themes
My research focuses on Mediterranean evergreen ecosystems. In terms of global biodiversity, these are amongst the most species rich yet their continued existence is threatened by habitat fragmentation as a result of agricultural, industrial and urban expansion. I am interested in both their long-term history (thousands of years) which we can study by means of pollen and sediment analysis, and their contemporary structure, which we can characterise using remote sensing.
Responsibilities
I am a Senior Lecturer in the Department of Geography and contribute lectures and offer supervisions in all three years of the undergraduate degree. My particular focus is on biogeography. In addition, I supervise PhD and MPhil Environmental Science students.
As Director of Studies for first year geographers I am responsible for ensuring that students are able to make a smooth transition from school to university. I therefore supervise them for almost all their work in physical geography. This means that I come to know the geographers very well. I also share the DoS role for third year students with Dr Mia Gray. For this cohort we focus, particularly, on their dissertation work.
I am also a tutor, for students reading a variety of subjects. My role is to offer guidance on matters which are not related to academic work. I firmly believe that the tutorial support that Girton offers forms a strong element of the College's identity as an inclusive and caring community.
Other
As part of my research life, I am Chair of the Biogeography Research Group of the Royal Geographical Society-Institute of British Geographers, and a Coordinating Editor for the journal Landscape Ecology.
I am also a member of the College's Schools Liaison Committee, through which I have given a number of taster sessions on studying geography at University, and Cambridge in particular.
Extra links