Dr Emma J L Weisblatt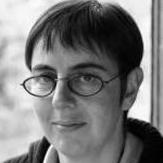 College position(s)
Fellow, Director of Studies, Tutor
Subject
Natural Sciences (Physical and Biological), Psychological and Behavioural Sciences
Specialising in
Psychology
Degrees, Awards and Prizes
MB, BCh, MA, PhD, MRCPsych
Research themes
My research is in the areas of genetics, developmental psychiatry, neuropsychiatry, and sensory processing. I am particularly interested in how the growing evidence in different areas of science and clinical practice can be put together: how genetics and brain development lead to developmental differences expressed as differences in cognition and sensory processing, and how these impact on the lives and experiences of patients and their families. My PhD research was studying candidate genes in schizophrenia, bringing together genotypes, neurological symptoms and psychiatric symptoms: we found increased "triplet repeat" genes in patients with schizophrenia, for example.
Over the last few years my research has focused on three areas: firstly the assessment and investigation of auditory processing differences in autism spectrum disorders, and their relationship to language differences and clinical symptoms, with the Laboratory for Research in Autism and the Auditory Perception group in the Department of Experimental Psychology; secondly, the genetics of autism and familial traits in autism, with the International Molecular Genetics Study of Autism Consortium; psycho-oncology (the specialty of mental health and cognition in people with cancer. In all these areas I aim to integrate different scientific disciplines and levels of explanation, and bring this approach to all my research presentations and development activities. I recently published a chapter on "Medically Unexplained Symptoms in Children", using this approach.
Responsibilities
I continue the theme of integration across disciplines and specialties in my teaching: I supervise Part IA Evolution and Behaviour students on topics in cognition, social communication and human psychology; I supervise the entire IB Experimental Psychology course; I supervise atypical psychology, developmental psychology and personality modules in Part II Psychology. I supervise a number of dissertations each year, on topics including the genesis of hallucinations, childhood trauma and mental health, and genetic relationships between schizophrenia and autism. I particularly relish working with undergraduates on research projects and have recently published a number of papers from such projects. Outside Cambridge I am very active in medical undergraduate psychiatry teaching.
Other
Consultant in Child Psychiatry and Neuropsychiatry, University College London Hospitals NHS Trust, London.
Honorary Senior Lecturer, UCL.
Affiliated Lecturer in Experimental Psychology, University of Cambridge.
Visiting Researcher, Laboratory for Research in Autism, Department of Experimental Psychology, University of Cambridge.
Extra links