Dr Charlie J M Bell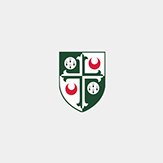 College position(s)
College Officer, Fellow, Director of Studies
Specialising in
John Marks Official Fellow in Medicine and Praelector
Degrees, Awards and Prizes
MA (Cantab 2015), MB BChir, PhD (Cantab 2015), PGDipLATHE, SFHEA, MAcadMEd (2014).
Munro Scholar, Queens' College (2015-16)
Research Themes
I undertook a PhD investigating the mechanisms responsible for the development of type 1 diabetes with Professor John Todd in the Cambridge Institute for Medical Research, with involvement in clinical trials and driving in vivo and in vitrolaboratory studies. I am currently submitting some follow-up work from this period for publication.
I was previously an Exchange Scholar at Mt Sinai Hospital, in New York City, characterizing the role of the immune system in melanoma.
Responsibilities
I am a College Lecturer in Medicine and teach Biochemistry to first year undergraduates. I am the Director of Studies for pre-clinical medicine (second year).
I previously supervised biochemistry, human reproduction and physiology to medical students and biological natural scientists.
Other
Praelector of Girton College (Joint with Simone Maghenzani, January 2019).
National Medical Director's Clinical Fellow at the Health and Social Care Committee, House of Commons and the National Audit Office.
Honorary Senior Clinical Teaching Fellow, UCL Medical School.
Member, BMA Junior Doctors Committee.
Workstream Lead for 'Rethinking medical education' at Faculty of Changing Face of Medicine (Academy of Medical Royal Colleges).
Ordinand in the Church of England.