Dr Alastair Reid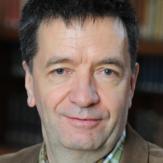 College position(s)
Life Fellow
Degrees, Awards and Prizes
MA, PhD
Research Themes
My main research has been in the field of British trade union and labour history, in which I have been a consistent advocate of non-Marxist, 'revisionist' approaches. I have published an innovative survey, United We Stand, and a challenging case study of the shipbuilding industry, The Tide of Democracy.
I have always been very interested in how history can help us to understand the present and possibly even anticipate the future. As a result I was co-founder in 2002 of History & Policy, a pioneering dissemination project which works to connect academics, policy makers and the media, with a public affairs office at King's College London where I am Visiting Professor of History and Policy.
Other
Past Director of Studies in History.
Extra Links