Undergraduate Student Support
Affordability should not be a barrier to a student taking up a place at Girton
Undergraduate Bursaries
For Girton to remain truly diverse and offer a transformational educational opportunity to all those who qualify for a place here, the College must be able to provide financial assistance to those successful applicants who need it. On average one in four of our undergraduates would be unable to afford university without the support that a cost-of-living bursary provides. The number of Girton students that are supported in this way is likely to rise further due to expansion of the Cambridge Bursary Scheme and additional support for those students who are most in need, including those who have received free school meals. Girton is committed to providing this support to anyone who is eligible. Our bursaries enable these students to take full advantage of everything a Cambridge education has to offer.  Each are means tested and provide a maximum annual award of £3,500.
  
By supporting one of our bursary funds you can help to make sure every promising scholar is supported to realise their potential. Donate online now: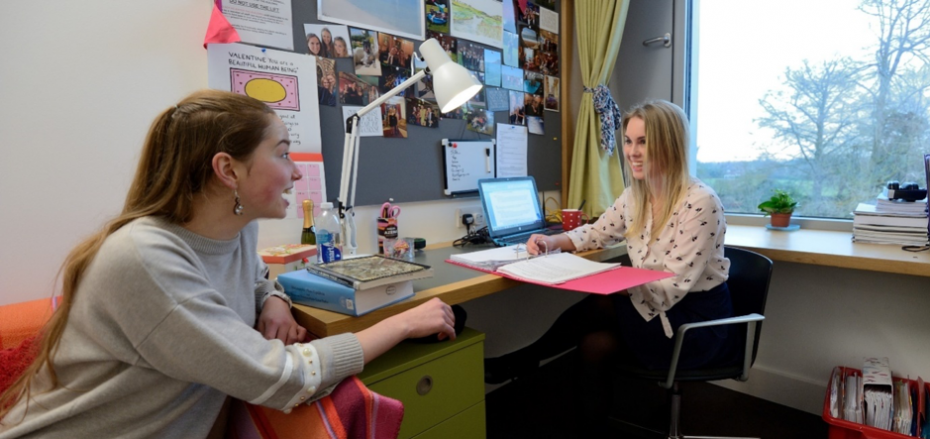 The Class Gift
Following a pilot scheme involving alumni from 1958, 1985 and 1990 who have successfully clubbed together to endow an undergraduate bursary, and the recent successful endowment of full bursaries by the Classes of 1970, 1978 and 1982, we have now extended our Class Gift Bursary programme to the following years: 1980, 1981 and 1983. We welcome further groups of contemporaries getting together including in the lead up to their Reunion Dinners. Please contact us for more information.
Select one of our Class Bursaries to donate online now:

Student Hardship and Wellbeing
The Buss Hardship Fund provides emergency assistance to students who unexpectedly find themselves in financial need while they are a student at Girton. It is vitally important that students are able to continue their studies whilst feeling supported, and not burdened by financial worries. Your gift to this fund will offer a lifeline to a student in need. The hardship provision can be used by students in a variety of circumstances, including support for travel for family emergencies, to cover unexpected, significant expenses (such as replacing a stolen bike or repairing a broken laptop), to help meet the costs of joining College societies and activities or the costs of short-term mental health counselling. All Girton undergraduates are eligible to apply for a hardship grant. With your help we will be able to provide support to even more students in trouble.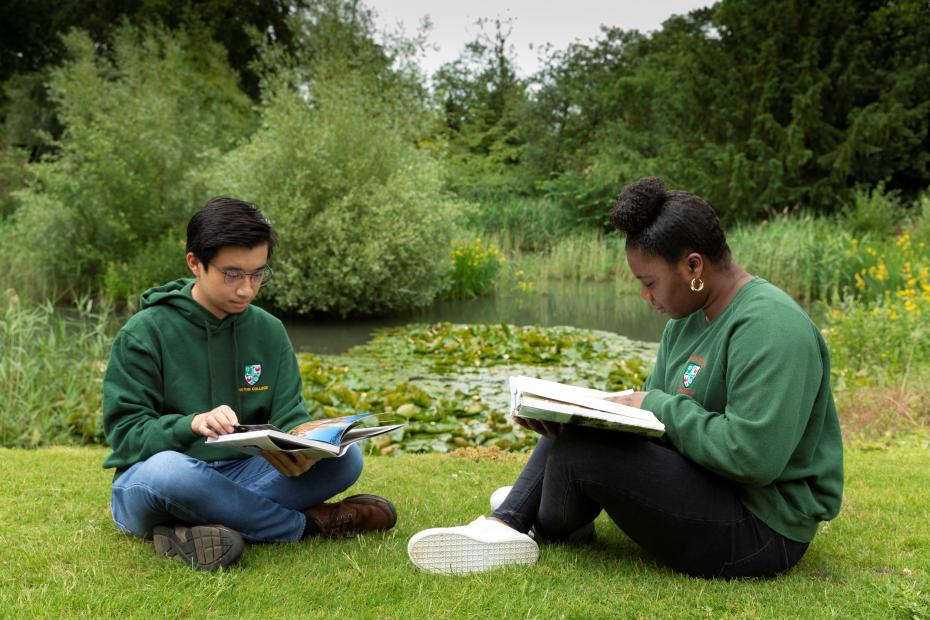 Access Initiatives
Girton is proud to be a part of the University of Cambridge's Foundation Year (a fully funded one year course, at College, for students in the Arts, Humanities or Social Sciences) and STEM Smart (which provides free complementary teaching, resources, and mentoring for sixth form students looking to read STEM subjects at University). These ground-breaking pilots seek to offer a stepping stone to Cambridge for those who have experienced educational disadvantage, and are part of a considerable number of widening participation and outreach initiatives that Girton is involved with to help students from less advantaged backgrounds. You can find out more about these programmes here.
As a College we are involved in such a variety of initiatives because we believe that the only way to remove the barriers which deter students from applying to the University of Cambridge is through outreach, the provision of accurate information, and the addressing of educational inequality. We want to be able to do more, and we want be able to take part in new pioneering access initiatives as and when they arise, without having to jeopardise our existing outreach programmes. By donating towards our access initiatives you will help ensure that Girton will be able to react when needed.
Girton stories
Mark Hanson
History, 1985, Campaign Board Member
Mark Hanson is a Champion for the Class Gift initiative. He comments, 'It has been inspiring to see Girton's ambitious and thoughtful plans and meet some incredibly talented students at the college. The Class of '85 bursary gift is a great way for our year to come together to support deserving students as part of Girton's future plans'.
Give to Girton
There are many ways you can donate to Girton.
Find out more