2021 Telethon: Meet the Callers
Introducing the 2021 Team of Student Callers
We have a wonderful group of current students that will be calling alumni in our Easter Campaign from 22 March 2021 to 18 April 2021.
Meet the Callers
Aiseosa Eweka-Okera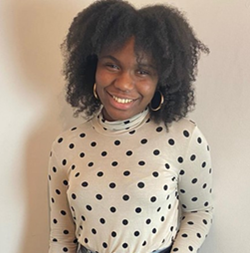 Aiseosa is a first year Human, Social and Political Science student, who enjoys public speaking, music and photography. Her work  has recently been published in the UK magazine Good Housekeeping. In her spare time she also likes to read, her favourite book is Purple Hibiscus by Chimmanda Ngozi Achdie.
Anna Leeson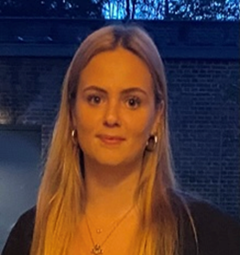 Anna is a first year HSPS student. Since coming to Cambridge Anna has rediscovered the joys of Water Polo and plays for the University team. Aside from sports, she is a keen member of the Girton Feminist Society and frequently gets involved with the online events, as well as participating in the non-law society and the Cambridge Union debates. Anna also enjoys spending time reading, listening to podcasts, and more recently, going on walks with friends.
Antonia Vogt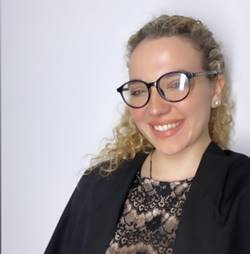 Antonia is a postgraduate student in Surgery, who loves playing cello and is member of the College orchestra. She serves on the Girton College MCR committee as events officer and volunteer for the student mental health charity Student Minds. Finally, she is member of the Cambridge University Golf team.
Anushka Chandrawat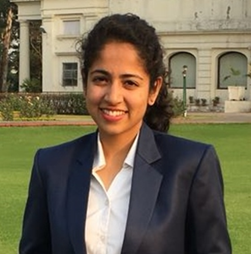 Anushka is a MPhil Candidate for Engineering in Sustainable Development. She is a member of the University Basketball team and loves playing Badminton as well. She is an environmental enthusiast and holds the position of MCR Green Officer. She has also instituted the Green Society. She enjoys watching fantasy movies and TV series and is learning to play Ukulele.
Eleanor Callaghan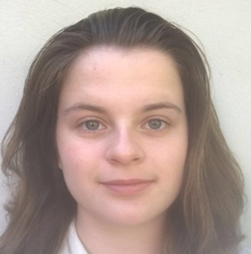 Eleanor is a first year History student who is missing Girton while stuck at home during the lockdown. She has joined the Cambridge Tab and loved being a part of the Girton community last term, even if she had to social distance from everyone! She enjoys cooking, reading and trying desperately to get archaic words back into use.
Esther Itan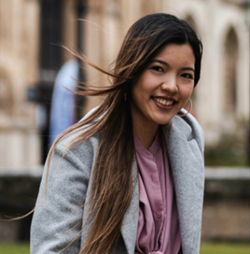 Esther previously studied Engineering and worked in Consulting, and now studies Technology Policy at Cambridge. These days in lockdown, Esther spend most days buried in Philosophy books, exerting herself in athletics, and building up her skills as a wanna-be writer. She was born in Singapore and grew up in Indonesia, have studied and worked in Australia and the UK, and she`s looking forward to wherever her career and passion takes her next.
Imogen Gander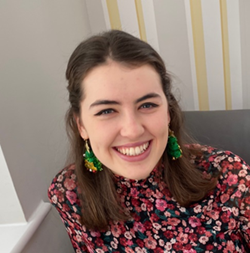 Imogen is a third year Classics student who spends most of her free time rowing for the College Boat Club or attending FemSoc events and talks at the Union. She also has a (perhaps too strong!) penchant for sudoku and enjoys reading historical novels when she gets the chance.
Josie Whiteley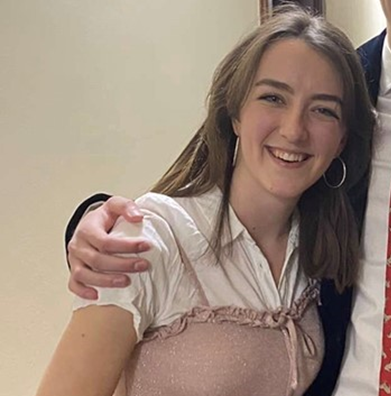 Josie Whiteley is a first year Modern and Medieval Languages student, studying French and ab initio Spanish. She enjoys reading, music, cooking (although she's a terrible baker!) and being outdoors with her friends. She is always keen to explore the beauty of Cambridge and its surrounding local areas. Throughout school she played trumpet and was part of various brass and wind bands.
Kush Melwani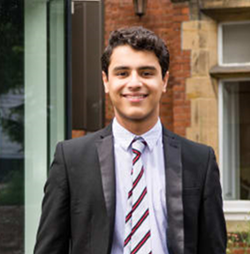 Kush is a second year student studying English, who spends most of his time either reading or writing. Kush has worked on the JCR as the Events Officer and is currently on the events team for the Watersprite Student Film Festival. In his free time, Kush enjoys watching films, spending time with friends, and rock climbing at local climbing walls.
Niamh Casstles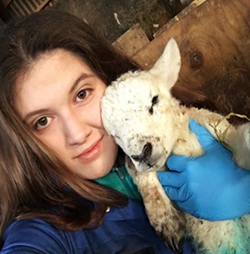 Niamh is a second year Veterinary Medicine student. She loves being creative, particularly through sewing, crocheting and singing in her spare time. Playing in a Badminton league at home led her to join, and Vice-captain, the College Badminton team as well as playing mixed netball for both Girton's and the Veterinary Department's teams. In addition to this Niamh enjoys spending time with her pets & family and enjoying time on the beach, near where she grew up. 
Phillip Jiang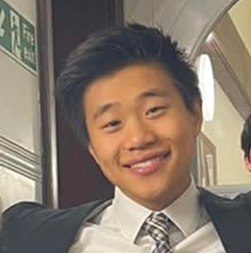 Phillip is a first year engineering student, who enjoys travelling, engaging in new cultural experiences that helps expand his horizons and sports like American Football and Rugby. He also enjoys reading, collecting vinyl and could usually be found cooking and baking for his friends! 
Robyn Dennis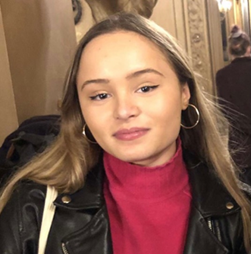 Robyn is a first year History and Politics student, who is currently- still- figuring out how to work online zoom classes as part of Tap and Jazz society. She also volunteers as a student rep for Solidaritee, and (very poorly) plays for the lacrosse team. Her passions include public speaking, human rights charity work and theatre. 
Ruyi Rix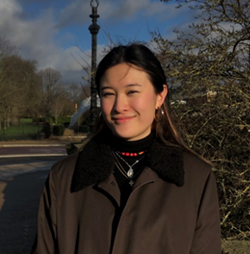 Ruyi is a first year English student who enjoys playing Netball and Lacrosse for the College mixed teams (albeit not very well...). She also likes to take part in the College Poetry Society and produce plays for the University amateur dramatics club. Despite having grown up in London she enjoys the countryside, knitting and, of course, reading. 
Tilly Palmer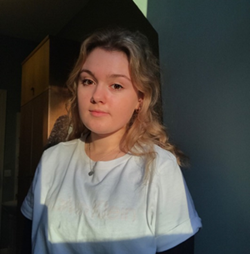 Tilly is a first year English student. Since coming in October, she has joined the Girton Poetry Soc, Cambridge Creatives and Women in Media as the college representative. Her mastermind subject would be the films of Wes Anderson or the poetry of Sylvia Plath and she can largely be found digesting these in a comfy corner.
Supporting Girton
A Great Campaign is working to secure Girton's future
Find out more