Professor Melveena McKendrick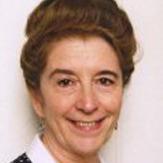 College position(s)
Life Fellow
Subject
Modern and Medieval Languages
Degrees, Awards and Prizes
BA (London), MA, PhD, LittD (Cantab), FBA
Research themes
I have spent my professional life for the most part studying and writing about Spanish literature, culture and society in the 16th and 17th centuries. My main focus has been the Golden Age theatre, which looms as large in Spain's perception of its cultural identity as the Shakespearean theatre does in our own in Britain. Within this broader canvas my strongest engagement has been with the representation of women – not least because women themselves, not boys, played female parts and the plays teem with outstanding female roles – and more widely with the theatre's complex exploration of social and political issues (including kingship itself) in an age of orthodoxy and censorship. At one point I did stray from the theatre, though not from the period, to write a life of Cervantes.
Responsibilities
For most of my career I was fully involved in both College and University teaching, covering other periods as well as the 16th and 17th centuries and pulling my weight with language teaching (including beginners, which I confess I did not much enjoy). Along the way I was a College Tutor (responsible for the general well-being of a large panel of students) for thirteen years and Senior Tutor for seven. I also did a stint as Director of Studies in Modern Languages. I gave up college teaching when I became a Professor and started serving on and chairing various University committees. This work culminated in my appointment as Pro-Vice-Chancellor for Education, a heavy but extremely rewarding commitment that I carried out while still lecturing, examining and supervising research students.
For me the great appeal of an academic life is precisely the way in which as times goes by it can offer a variety of roles and draw on a range of skills: scholarly, teaching, pastoral, administrative and managerial. Very few academics nowadays fit the conventional caricature of the eccentric intellectual with little experience of the 'real' world. But, seductive and rewarding as this multiple role is, the greatest privilege of being an academic is without a doubt spending one's life surrounded by the young.
Extra links