Mr Nicholas Mulroy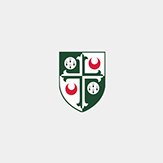 College position(s)
Musician in Residence
Nick was first drawn to Girton by the quality of the other musical teaching personnel, thinking that if they worked here, the College must have something really rather special going on.
He is a professional tenor, singing throughout Europe and beyond, as a soloist with some of the music world's leading conductors and orchestras.
Previously, Nick directed Girton's Chapel Choir (2011-2014), which deputise for Cathedral Choirs around the country – visiting Canterbury, York and Lichfield and the Choir toured abroad once a year. He also played an active role in College music, and collaborated with the other musicians, to provide Girton with a rich and varied a musical landscape.