Dr Liliana Janik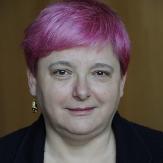 College position(s)
Fellow, Director of Studies, Tutor
Degrees, Awards and Prizes
MPhil (Torun), PhD
Research Themes
My research interests relate to art, visual cognition, the cultural categorisation of self and the natural environment, the adoption to agriculture, and the Upper Palaeolithic, Mesolithic and Neolithic periods in Europe, Siberia and Japan.
My current research projects include the Rock Carvings of Northern Russia; the Shinano River Project, Japan; and the Arts and Crafts of Palaeolithic Eurasia.
Responsibilities
For the University, I am Assistant Director in Research at the Division of Archaeology in the Department of Anthropology and Archaeology. I contribute to and run a number of courses in the Division of Archaeology. I am currently teaching on the Archaeology in Action course (part A4 II – Art) and Graduate Research Skills, as well as contributing to Topics in Palaeolithic Archaeology.
Other
I graduated from the Nicolaus Copernicus University of Toruń, Poland and received my PhD from Cambridge University.
I have been a Fellow of Girton College since 2007. The College has a community of archaeologists and anthropologist that is one of the largest among the Cambridge Colleges. Among other duties at Girton, I am a member of the College Governing Body and the Lawrence Room Committee.
Extra Links