Dr James Wade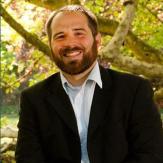 College position(s)
Fellow, Director of Studies
Specialising in
Jane Elizabeth Martin Official Fellow
Degrees, Awards and Prizes
MA, PhD
Research themes
I work at the intersection of literary criticism and intellectual history in the medieval period. Guiding my research is an abiding interest in narrative, form, and the various ways Middle English literature affords unique opportunities for thought – not only about poetry and poetics, but also about doing well in the world and what it means to be human. Currently I am engaged in two projects: 'Middle English Keywords' (a collaborative project) and Forms of Thought in Medieval English Literature (a monograph). I am also completing an edition of the English romance Sir Torrent of Portingale.
For a list of my publications, see my Faculty page, here.
Responsibilities
I teach the literature of the Middle Ages. This includes the 'Early Medieval' (1066-1350) and 'Late Medieval' (1300-1550) papers in Part I, and papers on 'Chaucer' and the 'Medieval Supernatural' in Part II, along with the medieval elements of the 'Tragedy' and 'Lyric' papers. I also teach the Part I Shakespeare paper, and 'Practical Criticism and Critical Practice' across all three years.
I have taught final-year dissertations on a range of medieval topics, including, recently, projects on Latinate rhetoric in Middle English devotional texts for women, and hypertextuality in the romances of Chretien de Troyes and the Cornetto Trilogy.
I am currently supervising a PhD on Malory and his sources, and I have supervised MPhil dissertations on the werewolf tale Arthur and Gorlagon, and on penitential themes in high-medieval romance.
I am a Director of Studies in English at Girton.
Extra links