Dr Caroline J A Brett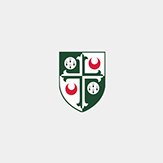 College position(s)
Fellow, Director of Studies
Subject
Anglo-Saxon, Norse and Celtic
Specialising in
Bye-Fellow
Degrees, Awards and Prizes
MA, PhD
Research Themes
Highlights include editing a ninth-century Breton saint's life, and rethinking the migration from Britain that created Brittany in the 'Dark Ages'.
From September 2015 to August 2019, I will be a Research Associate on a Leverhulme Trust-funded project, 'Brittany and the Atlantic Archipelago, A.D. 450-1200'. The other members of the project team are Dr Fiona Edmonds (Project Co-ordinator) and Professor Paul Russell, both of the Department of Anglo-Saxon, Norse and Celtic.
Responsibilities
I lecture on Celtic Britain in the early Middle Ages in the History Faculty and in the Anglo Saxon Norse & Celtic department when required. I supervise undergraduates and the occasional M.Phil student on the history of Wales, Cornwall, Brittany and Northern Britain between the end of the Roman Empire and the central Middle Ages.
Extra Links