Legators and their stories
The impact Gifts in Wills
Girton was established in 1869 by Emily Davies with the support of a small group of exceptional men and women like Barbara Bodichon, Sedley Taylor and Henry Tomkinson. This was a daring initiative that proclaimed a fierce belief in equality of opportunity and equality of access to higher education. In its early days the growth of the College depended exclusively on donations. It was not until nine years after its foundation that Girton could afford more than one resident lecturer! Perhaps the most transformative gift in the early years of the College came from Jane Catherine Gamble, who left a residuary legacy of £19,000 (a sum of close to £2 million at today's prices). It was this gift that allowed the College to build Tower Wing, including the famous square tower, and to buy the land which extended the estate to Girton Road. This enabled the College to transform the grounds from farmland to a park landscape, making Girton quite unlike the city centre colleges.
Gifts in Wills continue to be of crucial importance to Girton; on average one third of donations each year are in the form of legacies or bequests. Recognising that such gifts are essential to Girton's future, more and more alumni, supporters and friends, including younger people, are choosing to remember the College in their Will. Here are some inspiring stories from Girtonians who have made the commitment to leave a legacy to the College and on the impact some past legacies have had.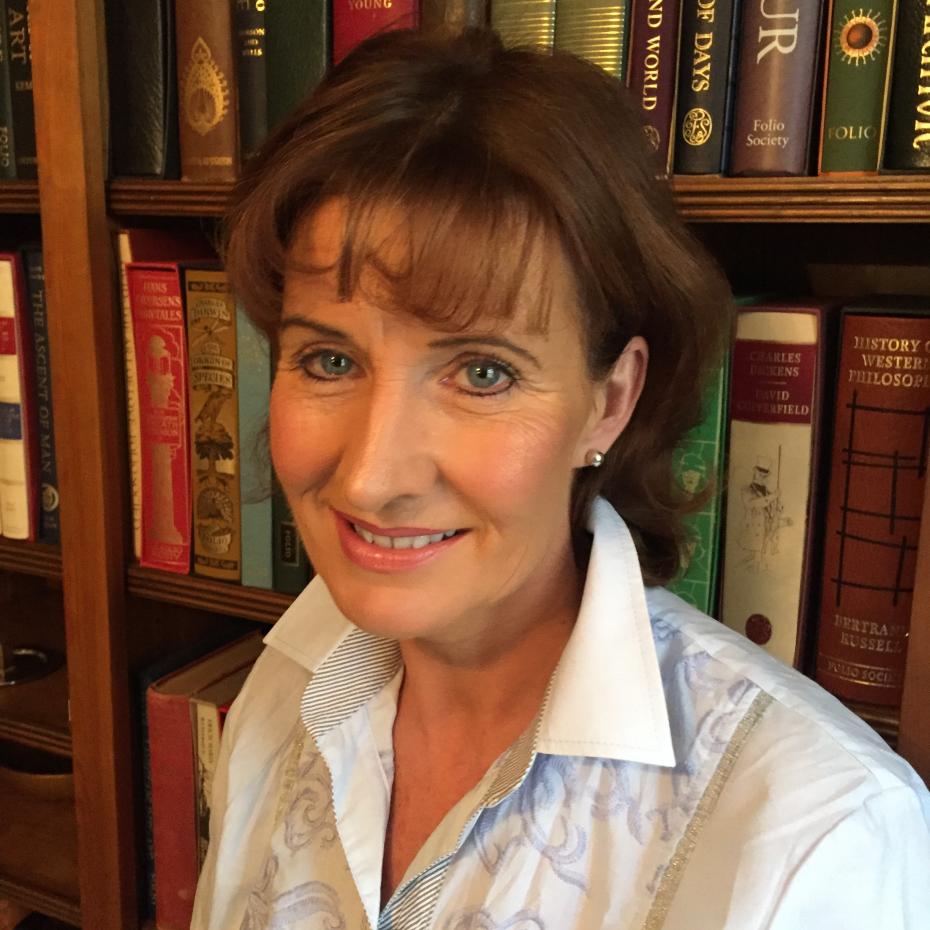 Catherine Bailey (Crick, 1978)
Education has the power to transform lives. It is the great leveller; whatever one's family background or circumstances. I benefited hugely from the excellence of a Girton education and believe that those who have benefited from the privilege of such an incredible opportunity should, if their later circumstances allow, try to find some way of giving back to the institution that set them on their path to success. 
This will help to ensure that future generations have the same opportunities and quality of education as we did. As responsibility for funding higher education shifts from the public to private sphere, the American concept of 'pay it forward' – the idea that if one benefits from the goodness of others, one should consider giving further down the line if one is in the fortunate position of being able to do so – is more important today than it has ever been. Remembering Girton in my Will is a way I can help ensure that the next generation of Girtonians have access to the best that higher education has to offer.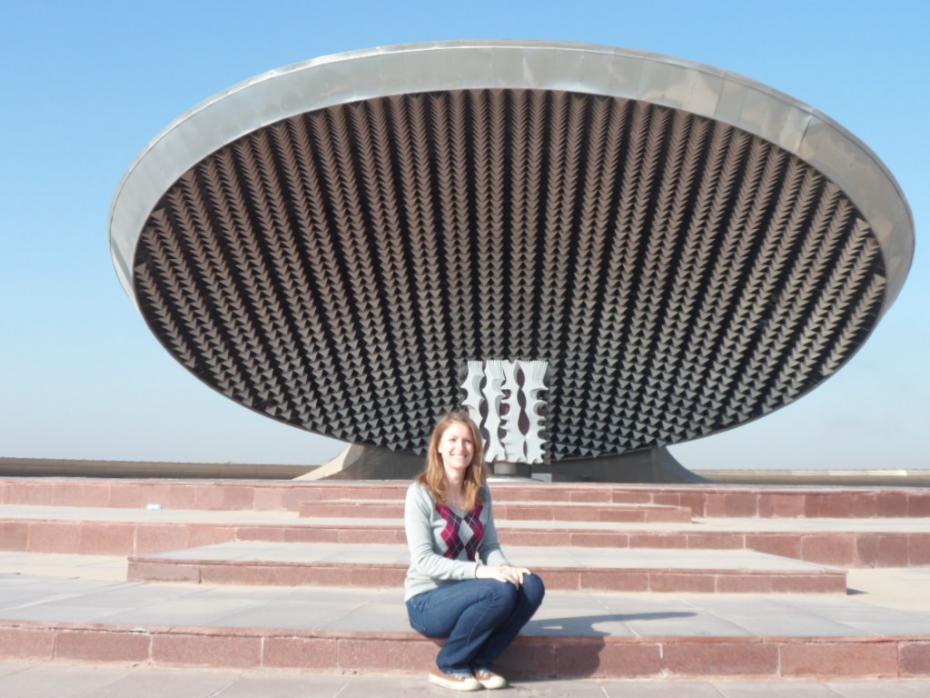 Belinda Lewis (1998)
Studying at Cambridge was life-changing for me. It broadened my horizons immeasurably – academically, socially, and in terms of aspiration and self-confidence – but I spent a lot of time at the start feeling thoroughly overawed and questioning whether I ought to be there at all. Girton's reassuringly down-to-earth atmosphere helped put me at ease and the College offered me a strong sense of community and belonging. By the time I left, I had built lasting friendships and the basis on which to carve out successful careers in banking and then the Civil Service.
I have decided to leave Girton a legacy so future generations can enjoy all the benefits the College has to offer: for me, these included meeting people with a completely different background and world view; the chance to try a huge range of new sports, hobbies and interests; and discovering an environment where ability and dedication were the only attributes required to succeed. Those benefits are enduring and I'm very glad to offer something lasting in return.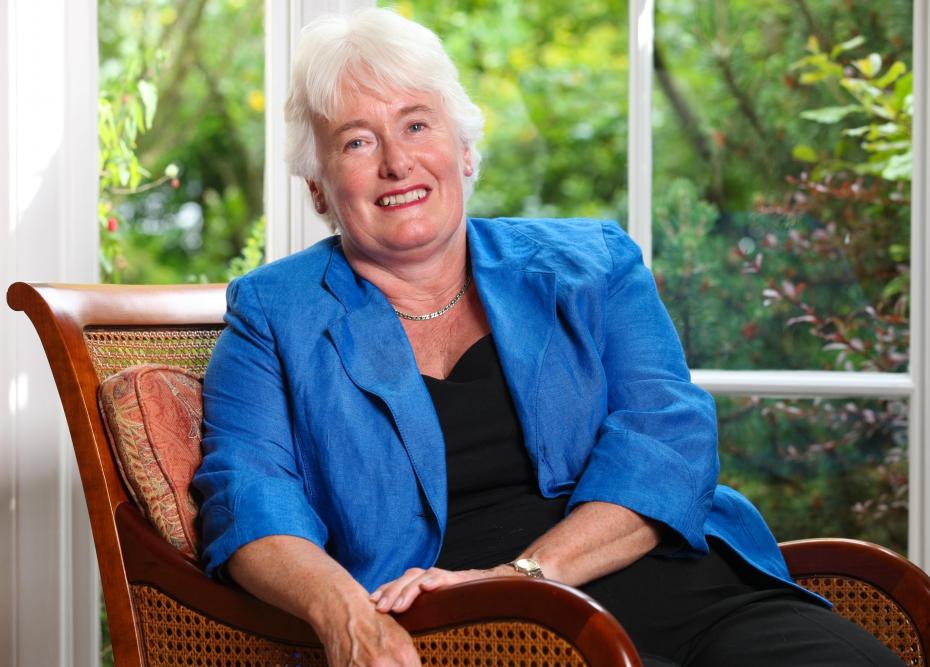 Margaret Mountford (Gamble, 1970)
I thoroughly enjoyed my time at Girton. It could have been a daunting experience but the College provided a friendly and supportive environment, with Fellows who, I felt, actually cared whether I was happy or understood what I was studying, while maintaining the academic rigour expected of a Cambridge degree. I believe that I owe my career as a City solicitor, and my success in it, to my time at Girton. Having been an undergraduate in the 1970s, I received a first-rate education that was entirely free. I have left the College a legacy because I want to help put it on a firm financial footing so that others, in years to come, can benefit, as I did, from what Girton can offer. I hope that many of you reading this will do so too, as a "thank-you" for what Girton did for us and a commitment to the future.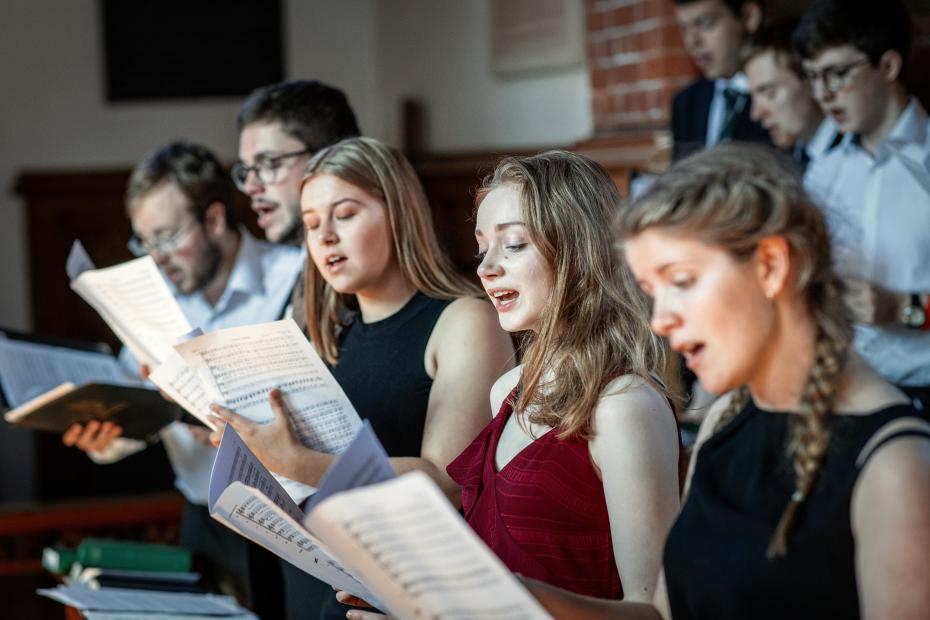 Music and Legacies
Twenty years ago a benefactor nearing the end of her life bequeathed us the Austin and Hope Pilkington Music Fellowship. Thanks to this catalyst, Girton today has a flourishing mixed voice choir, an array of instrumental ensembles and a vibrant classical and popular music scene. Thanks to the foresight of a single, visionary donor, students from all subjects have every opportunity to work with an outstanding complement of professional musicians.
Supporting Girton
Thanks to A Great Campaign we are well on our way to securing Girton's future
Find out more