Thrive for families
Resources and information for families
Thrive for Families 
Last updated: 30 September 2021
This webpage contains information about local facilities and events aimed at families. But you don't have to be a family to make use of them and you don't have to be living at Swirles Court to use the facilties at Eddington.
There is also a Girton families email list. If you would like to join, please email thrive@girton.cam.ac.uk.
More information is gradually being added to this page. If you have suggestions, please email thrive@girton.cam.ac.uk.

Local groups and events
Newcomers and visiting scholars 
Although open to all members of the University, NVS has its main office on Eddington so it is highly relevant to Girtonians!
Eddington Residents' Association 
ERA aims to 
build a vibrant community bringing together the wide variety of residents from all over the World that call Eddington their home
support residents in making the most of their time living in Eddington by organising social
help residents connect with neighbours and the wider Cambridge communities, creating a welcoming atmosphere to newcomers. 
They have a website and are on social media. You can also sign up for their newsletter.
** ERA also maintains a really useful calendar of events taking place in Eddington. If you want to know what's on, this is the first place to look! **  
Eddie's café 
Eddie's café is a FREE community café, run by the New Life Church, Cambridge. It meets for coffee and cake every Monday morning from 9.30 to 11 in the studio of the Storey's Field Centre and at the nearby play park. Anyone of any religion or no religion is welcome to attend. And if English isn't your first language, they will do their best to find someone else who does speak your language.
Mobile Library
There isn't a public library in the Girton area (yet!) but the Mobile Library visits Girton village once a month, on the fourth Thursday of the month:
9.40am–10am: Thornton Court
10.05am–10.50am: Abbeyfield
10.55am–11.30am: St Vincent's Close
11.35am-12noon: Orchard Close 
12.05pm–12.40pm: Gretton Court
12.45pm–1.30pm: Churchfield Court
To borrow books, you'll need to register with Cambridgeshire Libraries. But it's a brilliant way to access lots of children's books as well as adult fiction and non-fiction, including manga and graphic novels.
Eddington Community Radio
Returning soon!
Get active
Information coming soon.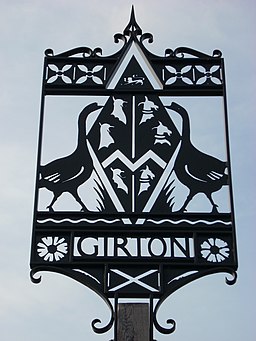 Local facilities
Playgrounds
Information coming soon.
Sports facilities
Trim trails
Girton village: Information coming soon
Venues for events and/or for hire
Storey's Field Centre (Eddington). New community centre on Eddington, hosting everything from classical concerts to conferences, rock gigs to dance classes, 'Jazzercise' to Woodcraft folk, film clubs to fashion shows, weddings to art displays
Cotton Hall (Girton village)
Orchard Close (Girton village) 
Pavilion (Girton village) 
St Vincent's Close (Girton village)
William Collyn Community Centre (Girton village)
Hotels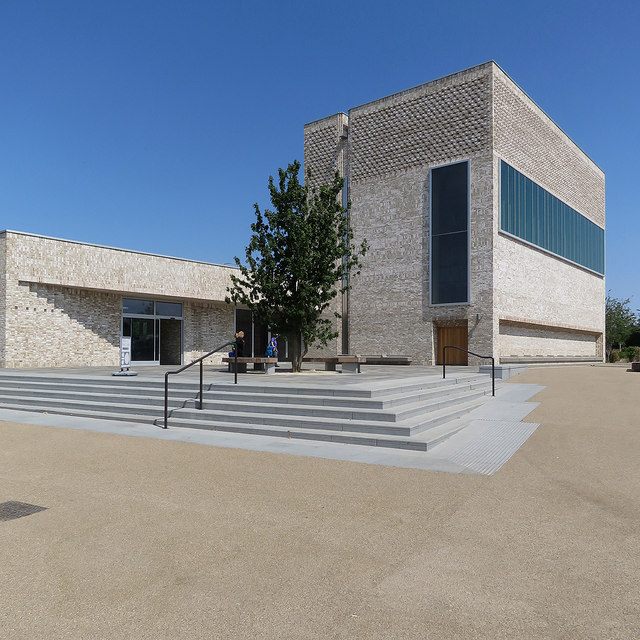 Local education 
For groups, events, activities, courses and support for families with children aged 0-19, please see Cambridgeshire Child and Family Centres.
Nurseries and playgroups 
Cambridgeshire County Council's website includes information to help you identify sources of childcare and early learning. 
Schools 
If you're moving to Girton with school-aged children, it's your responsibility to apply for a school place for them (or to home-school them). You can find out more from Cambridgeshire County Council.
The catchment area schools for Girton village are:
The catchment area schools for Eddington are: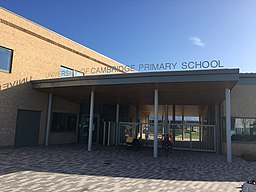 Useful sources of information 
Girton Parish News
If you live in Girton village, you'll probably receive a paper copy of this newsletter through your door. For the rest of us, there is an online version. It contains a mixture of news, updates and events.  If you want to feel part of village life, this is a good way to do it!
Eddington Residents' Association
News from Eddington 
You can sign up for regular updates by email or follow on Twitter. 
Coming in the future
Darwin Green
The community centre and library is expected to open in early 2022.
The first primary school is expected to open in September 2024. There is no date yet for the second primary school
The secondary school is expected to open in September 2024 or September 2025 and will be run by Cambridge Meridian Academy Trust
There will also be a supermarket, hotel/apart-hotel and even a microbrewery
Community Forum meetings
The North West and West Cambridge Community Forum meets three times a year, updating residents on local developments and other issues. The next meeting is will be held via Zoom on Wednesday 17 November from 6pm to 7.30pm: https://us02web.zoom.us/j/84337787646
Thrive
Pick from a range of events and activities to create your own bespoke Thrive programme
Discover more