Professor Per-Olof Wikström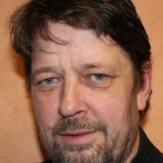 College position(s)
Fellow
Subject
Human, Social and Political Sciences, Psychological and Behavioural Sciences
Specialising in
Criminology; Professorial Fellow
Degrees, Awards and Prizes
BA, PhD (Stockholm), Docent, FBA
Research themes
Director of the Peterborough Adolescent and Young Adult Development Study (PADS+), a major ESRC funded longitudinal research project which aims to advance knowledge about crime causation and prevention. Main research interests are developing a unified theory of the causes of crime (Situational Action Theory), its empirical testing (PADS+) and its application to devising knowledge-based prevention policies.
Responsibilities
I teach at the Institute of Criminology where I am a Professor of Ecological and Developmental Criminology.
Other
I have been a Fellow of Girton College since 1997. I have twice served on the College Council.
Prior to moving to the UK in 1997 and taking up posts at the University of Cambridge and Girton College, I held senior academic posts at the Stockholm University and the Research Unit of the Swedish National Council for Crime Prevention.
2017 Doctor Honoris Causa. UNED, Madrid (Spain).
2016 Winner of the 2016 Stockholm Prize in Criminology.
2013 Award of Excellence. University of Maribor (Slovenia).
2011 Elected Fellow of the British Academy.
2010 Named Fellow of the American Society of Criminology.
2002 Elected Fellow of the Center for Advanced Study in the Behavioral Sciences, Stanford (US).
1994 Recipient of the American Society of Criminology's Thorsten Sellin and Sheldon and Eleanor Glueck Award, for outstanding international contributions to the discipline of criminology.
1991 Elected Northern Scholar by the University of Edinburgh.
Extra links