Professor John S L McCombie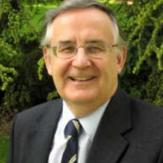 College position(s)
Director of Studies
Degrees, Awards and Prizes
MA (McMaster), MA, PhD (Cantab), FeRSA
Research Themes
I have higher degrees in both Geography and Economics and my research reflects these interests. I am conducting research into the causes of disparities in regional and national growth rates, regional policy, the role of the balance of payments in constraining economic growth, economic methodology, and problems with the way technical change and growth is conventionally modelled.
Responsibilities
I lecture in the areas of regional and urban economics and I am responsible for a course in welfare economics. I also supervise for the Colleges in these areas. I was also Director of the Land Economy Tripos for a number of years.
Other
I am a Fellow of Downing College and Director of the Cambridge Centre for Economic and Public Policy. I am also Visiting Professor of Macroeconomics at the Ecole de Management, Grenoble, one of Europe's leading business schools. I am Director of Studies of Land Economy at Christ's College and of Economics at Downing College.
I was Specialist Advisor to the House of Lords Subcommittee on the European regional funds. I am regularly invited to give lectures abroad, including most recently Coimbra, Portugal; Mexico City and Brazil. I have previously held posts in the Department of Economics, University of Hull and University of Melbourne, Australia.
Extra Links