Professor Dennis C Grube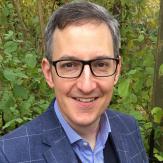 College position(s)
Fellow
Subject
Human, Social and Political Sciences, History and Politics
Specialising in
Official Fellow for Postdoctoral Affairs
Degrees, Awards and Prizes
BA(Hons), LLB, Grad Dip Ed, PhD
Roles(s) with the University    
Co-Director, Bennett Institute for Public Policy
Professor of Politics and Public Policy in the POLIS Department
Research Themes
My research interests include political decision-making, administrative leadership, institutional memory, and the role of political rhetoric in public policy.  Recent books include the monograph 'Megaphone Bureaucracy', published by Princeton University Press in 2019, and a 2021 book comparing the traditions of cabinet government across five countries (written with co-authors Prof. Patrick Weller and Prof. Rod Rhodes and published by Oxford University Press).
Teaching Responsibilities
I was Director of the MPhil in Public Policy (MPP) from 2018-2020 and continue to teach on a number of MPP modules. I also teach a course on Rhetorical Leadership for the MPhil in Politics and International Studies.
Other
Twice winner (2015 and 2017) of the Mayer Prize for the best article in the Australian Journal of Political Science:
'Sticky Words? Towards a Theory of Rhetorical Path Dependency', Australian Journal of Political Science, Vol. 51, No. 3, pp. 530-545; and
'Administrative Learning or Political Blaming? Public Servants, Parliamentary Committees and the Drama of Public Accountability', Australian Journal of Political Science, Vol. 49, No. 2, pp. 221-236.
 
Links: