Dr Timothy Brittain-Catlin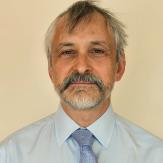 College position(s)
Director of Studies
Degrees, Awards and Prizes
MA (Cantab), DipArch (UCL), PhD (Cantab), PGCHE (Kent), RIBA
Roles(s) with the University
Course Leader, MSt Architecture Apprenticeship, Institute of Continuing Education
Research themes
I am an architect and architectural historian who specialises in British domestic architecture, especially of the nineteenth and twentieth centuries, and in nineteenth-century church and convent architecture. My book The English Parsonage in the Early Nineteenth Century appeared in 2008 and since then I have published widely and contributed to many academic, professional and general readership journals and magazines. In 2020 I published The Edwardians and their Houses: the New Life of Old England.
Responsibilities
I returned to Cambridge in 2020 to lead the University's new flagship graduate apprenticeship in Architecture.
Other
I am a member of Historic England's national Advisory Committee and of the casework committees of the Victorian and Twentieth Century Societies.
In 2019, before returning to Cambridge, I won the University of Kent Humanities teaching award for the second time. 
In 1980 I was an undergraduate student of Peter Sparks, Girton's veteran Director of Studies in Architecture.