Dr Thomas J Roulet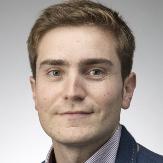 College position(s)
Fellow, Director of Studies
Subject
Human, Social and Political Sciences, Management Studies
Specialising in
Economic Sociology & Management
Degrees, Awards and Prizes
MSc (Audencia), MPhil (SciencesPo Paris), PhD (HEC Paris)
Research themes
My work is rooted in economic sociology and ethics. I focus on negative social evaluations (stigma, scandals, disapproval) at various levels of analysis (individual, organisational, field). I am currently writing a book on this topic.
I am also interested in methods to advance this research agenda – including qualitative and historical approaches.
For an exhaustive list of my work go here.
Responsibilities
At Girton, I am a Fellow in Sociology and Management Studies. I teach Introduction to Sociology (SOC1) in the College, and a range of courses in organisation theory and behaviour at various levels from undergraduates to executives, at the Judge Business School, where I am a Senior Lecturer in Organisation Theory.
Extra links