Dr Neil Wright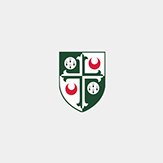 College position(s)
Fellow
Degrees, Awards and Prizes
MA, PhD
Research Themes
I teach and research Latin of all periods (Classical, Medieval  and Neo-); my post is jointly shared by Classics, Divinity, English & History.
My prime interests are in historiography, epic poetry and the reception of the Classics (particularly in the Insular-Latin context).
I have edited and translated works by Geoffrey of Monmouth and related texts.
Responsibilities
I conduct a considerable number of university Latin classes, ranging from basic to advanced and covering a wide variety  of authors.
In College, I supervise mainly Latin language and Latin prose composition (the latter also for students from several other colleges).