Dr Linda Layne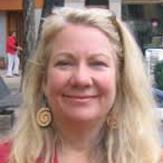 College position(s)
Fellow, Director of Studies
Subject
Human, Social and Political Sciences
Specialising in
Social Anthropology
Research themes
After years of studying pregnancy loss I turned my attention to reproductive stories that have happy endings.
One project is All the Credit, All the Blame, an in-depth case study of one heterosexual American Single Mother by Choices that explores neoliberal cultures of parenting.
Uncanny Kinship is a comparative study of single mothers by choice, two-mom families, two-dad families, and families that have suffered a pregnancy loss, based on published first-person narratives.  A side-bar of this project is a series of review essays on gay dads and an opinion piece in BioNews.
Responsibilities
I teach SocAnth 1 and 2 to Girton students and supervise dissertations in anthropology and sociology.
Publications
My first book Home and Homeland: The Dialogics of Tribal and National Identities in Jordan (Princeton University Press 1994) was reissued in 2019.
Selfishness and Selflessness: New Approaches to Understanding Morality, a collection of essays by anthropologists and historians will be published in the Wyse Series in Social Anthropology by Berghahn Press in March 2020.
Extra Links