Dr Frances Brill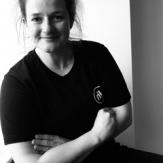 College position(s)
Fellow
Specialising in
Margaret Tyler Research Fellow in Geography
Degrees, Awards and Prizes
MA Land Economy (Girton), MSc Sociology (LSE), PhD Geography (UCL).
Research themes
I am an urban-economic geographer with an interest in cities. I am committed to thinking from anywhere and through any city (inspired by Robinson's work on the ordinary city).
My current research looks at the intersection of the climate and housing crises from the perspective of both real estate professionals and occupiers. I draw from economic geography, urban studies and feminist theory. Covid permitting, it will be a comparison of Johannesburg and London. This year I am developing a pilot study in Cambridge where I hope to explore both the concepts of stress as applied to the steadily worsening reality of the climate crisis, and the power of 'crisis' as a means of engaging with often vastly different situations. 
During my PhD I analysed the role of real estate developers in two large scale urban development projects, The Royal Docks in London and Modderfontein in Johannesburg. Since my PhD I have worked at the Bartlett School of Planning (UCL, London) on 'What is Governed in Cities', analysing the governance of residential real estate investment in London. My research to-date has been published in a range of Geography journals including Environment and Planning A; Environment and Planning C; Urban Geography; and Geoforum. I am currently writing a book on London with Professor Mike Raco, to be published by Abacus Press as part of their Global Cities series.
Responsibilities
I have been lucky enough to teach across undergraduate and postgraduate courses. I am currently supervising 1As and have created an 'Introduction to Human Geography Concepts and Ways of Thinking' with Sarah Hughes-McLure. I have published on teaching methods, especially from a PGTA perspective, and I am an Associate Fellow of the HEA. At UCL, I taught seminars to undergraduates in political geography, geopolitics, urban geography and an introduction to London. I later lectured on the economic geography 2nd year paper and for the MSc 'Urban Problems' course. I have also led reading groups on gender and sexuality at the Centre for Multidisciplinary Studies and walking tour-based lectures in South-East London. I have – and continue to – supervise MSc dissertations at UCL too.
Other
I am an observer on the Regional Studies Association's board where I represent ECRs. I am also the dissertation prize co-ordinator for the Royal Geographical Society's Urban Geography Research Group.