Information for New Undergraduates
Welcome Freshers!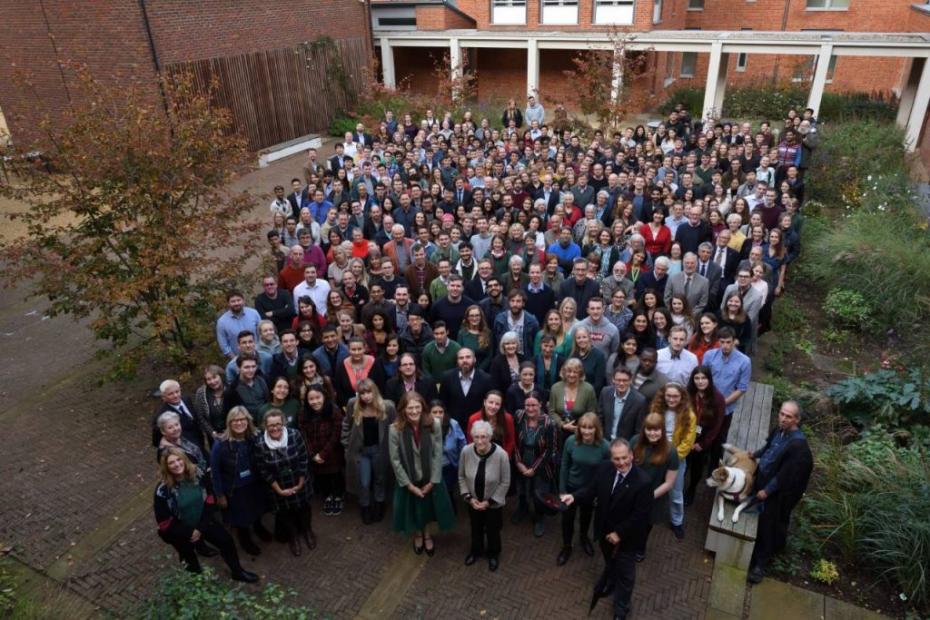 We hope you found the 'Offer Holders at Girton College' Moodle site beneficial prior to your arrival in College. The following information has been put together now that you are or will shortly be coming into residence.
---
Administrative tasks
Matriculation
As a new student at the University of Cambridge you are required to formally register as a member of the University by completing the matriculation process. Matriculation is the process by which new members join their College and University by subscribing to the University's Statutes and Ordinances. In order to complete this process you will be sent an email by the College on Monday 5 October with a link to an online form. Please ensure you complete this as you are not officially members of the University until you have done so.
Register with a Cambridge Doctor's (GP) Surgery
Information about registering with a Cambridge GP can be found on the 'Offer Holders at Girton College' Moodle site, however this is a reminder that if you are yet to register with a Cambridge doctor's surgery it is important you do this as soon as possible.
Contact details for the nearest surgeries in Cambridge and information on how to register with Huntingdon Road Surgery, which is the closest surgery to College, can be found below.
Registering at Huntingdon Road Surgery
You can register online now at Huntingdon Road Surgery using the following link: https://www.huntingdonroadsurgery.co.uk/page1.aspx?p=4&t=1
The online form will ask you to state your new home address – please use the following:
Girton College
Huntingdon Road
Cambridge
CB3 0JG
You do not have to register at Huntingdon Road Surgery, however you must register with a Cambridge GP as soon as possible.  The following documents gives details on other practices near to College and reasons why it is important to register with a local doctor:
If you do wish to register with any other Cambridge GP, you will need to contact the surgery directly.
Complete and Return your Student Registration Form
When you arrive in College you will receive a white envelope which contains a pink form titled 'Girton College Registration Form 2020'. 
Please complete this form and return using the self-addressed envelope provided (after quarantine period if applicable).
Paying your College Bill
Please see a letter from the Bursar and advice on paying your bill.
Welcome Letters
College Chaplain
The College Chaplain is Reverend Dr Tim Boniface. Please take a moment to read his Chaplain Welcome Letter to find out a little more about him and his role in College.
Letter from Cambridgeshire Constabulary
The following letter from Cambridgeshire Constabulary contains useful information including who to contact should you need assistance from the police, where to report anything such as stolen property, and crime prevention.
---
We hope you have a safe, productive and enjoyable time at Girton.
College facilities
Superb facilities in which to live and learn
Find out more