Information for New Undergraduates
Welcome Freshers!
Welcome to Girton!
We hope you found the 'Offer Holders at Girton College' Moodle site beneficial prior to your arrival in College. The following information has been put together now that you are or will shortly be coming into residence.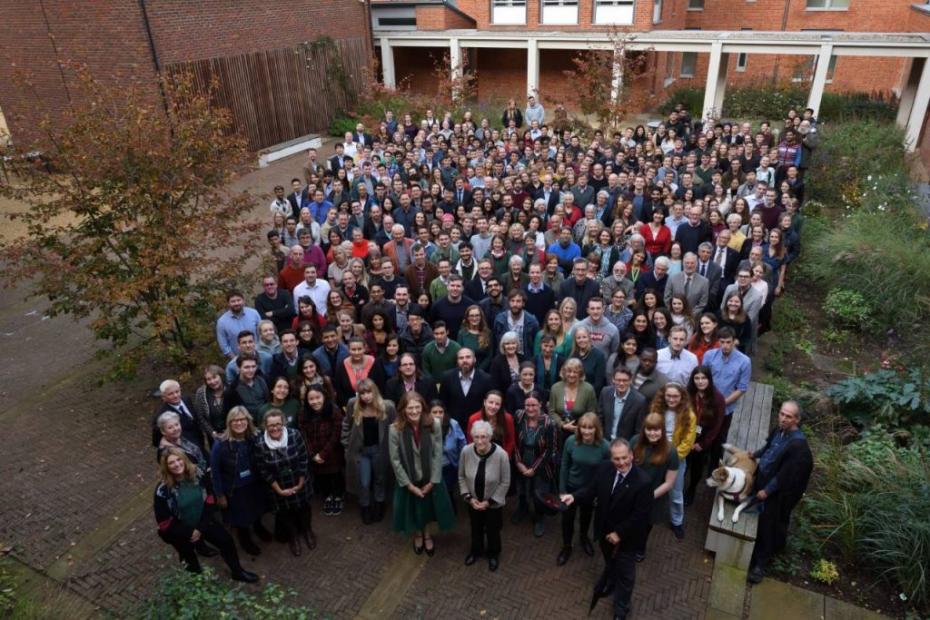 All new students are required to provide original documentation in person to confirm their identity.  Students must present documentation that proves their identity and the following is the acceptable documentation for proof of identity. It must be the original documentation and must be presented by you in person.  These identity checks will take place in the Old Hall and Stanley Library on Monday 4 October.  Further information, including times, can be found in your 'Welcome Pack' which you will receive upon your arrival at College.
Unless exempt, please wear a face mask.
 
Non-EEA students must present the following:
EEA and Swiss students must present one of the following documents:
current National Identity card
Other acceptable forms of ID if either of the above is not available:
a Registration Certificate, Permanent Residence card or other document certifying permanent residence issued by the UK Home Office
UK students should present:
Other acceptable forms of ID if passport not available:
Current photo-card driving licence, full or provisional, issued in the UK or Ireland which includes confirmation that the holder was born within the EEA (included next to date of birth on the card. N/K means 'not known' so would not be acceptable)
A full birth certificate issued by UK authorities, long or short form acceptable. This includes certificates issued in the Channel Islands, the Isle of Man or Ireland and by UK authorities overseas such as Embassies, High Commissions and HM Forces
Certificate of naturalisation or registration as a British Citizen
If your name on your ID is different to your record, proof of the reason for this will be required, for example a marriage/civil partnership certificate, divorce document, deed poll or adoption certificate.  Your name will be updated on our system if necessary.
 
A Group Photograph will be taken at 8.00am precisely on Wednesday 6 October 2021.  You are expected to arrive promptly at 7.45am for 8.00am on the lawn in Emily Davies Court, wearing your gown, and to get into alphabetical order.  You are reminded that as this is an official College photograph, which will be preserved in the College Archives, appropriate neat dress should be worn.  
Individual pictures will be taken outside whilst you queue for your group photograph. Should it rain during the morning, a photographer from Jet Photographic will be available in the Stanley Library between 9.30am and 10.30am to take individual portraits whilst you are in your gowns etc.
As the photograph is taken outside, face masks are not compulsory.  However, if you would like to wear a face mask until the group photograph is taken please do so.
Do not attend the photograph if you are feeling unwell or self isolating.
Every student who is new to Girton College is invited to meet the Mistress, Professor Susan J. Smith as part of their welcome to Girton.  This meeting is mandatory.  Sessions will be held in subject groups with a maximum of 7 people present, in the Stanley Library, and lasting for approximately 20 minutes.  Details of when your meeting with the Mistress will be are included in your Welcome Pack which you will receive upon arrival at Girton.
Gowns must be worn.
As a new student at the University of Cambridge you are required to formally register as a member of the University by completing the matriculation process. Matriculation is the process by which new members join their College and University by subscribing to the University's Statutes and Ordinances. In order to complete this process you will be sent an email by the College on Monday 4 October with a link to an online form. Please ensure you complete this as you are not officially members of the University until you have done so.
Information about registering with a Cambridge GP can be found in the 'New Student Health Pack' document which was put together by the College Nurses - this document was emailed to you but it can also be found on the 'Offer Holders at Girton College' Moodle site in the 'Health and Welfare information' section.  This is a reminder that if you are yet to register with a Cambridge doctor's surgery it is important you do this as soon as possible.
Registering at Huntingdon Road Surgery
You can register online now at Huntingdon Road Surgery.  The online form will ask you to state your new home address – please use the following:
Girton College
Huntingdon Road
Cambridge
CB3 0JG
You do not have to register at Huntingdon Road Surgery, however you must register with a Cambridge GP as soon as possible.  If you do wish to register with any other Cambridge GP, you will need to contact the surgery directly.
When you arrive in College you will receive a white envelope which contains a pink form titled 'Girton College Registration Form 2021'. 
Please complete this form and return using the self-addressed envelope provided (after quarantine period if applicable) by Friday 15 October 2021.
Please ensure that your College bill is paid on or before the final payment date which is Friday 15 October 2021.  The following letter from the Bursar gives a bit more information: Payment of Student Bills
If you need any further information about or explanation of any items on your College bill, please contact the Bursary at finance@girton.cam.ac.uk.
Other Useful Information and Documents
We hope you have a safe, productive and enjoyable time at Girton.
College facilities
Superb facilities in which to live and learn
Find out more