Girton Conversations
Is a pioneering initiative designed to address major issues with wide relevance in a way that crosses academic disciplines and involves all members of the college community. Each year the college selects a specific focus or theme for Girton Conversations and different college constituencies (Fellows, students and staff) are encouraged to adopt the theme for all or some of their existing activities in the year.
In addition, Girton Conversations actively encourages informal debates, discussion and other activities, including across different subject areas. It also provides opportunities for the College to hear about the interests and work of our alumni and is a focus for our engagement with the local community.    
Events are being planned around this year's theme – look out for further details below, in emails and on social media.
"Our Fragile Planet"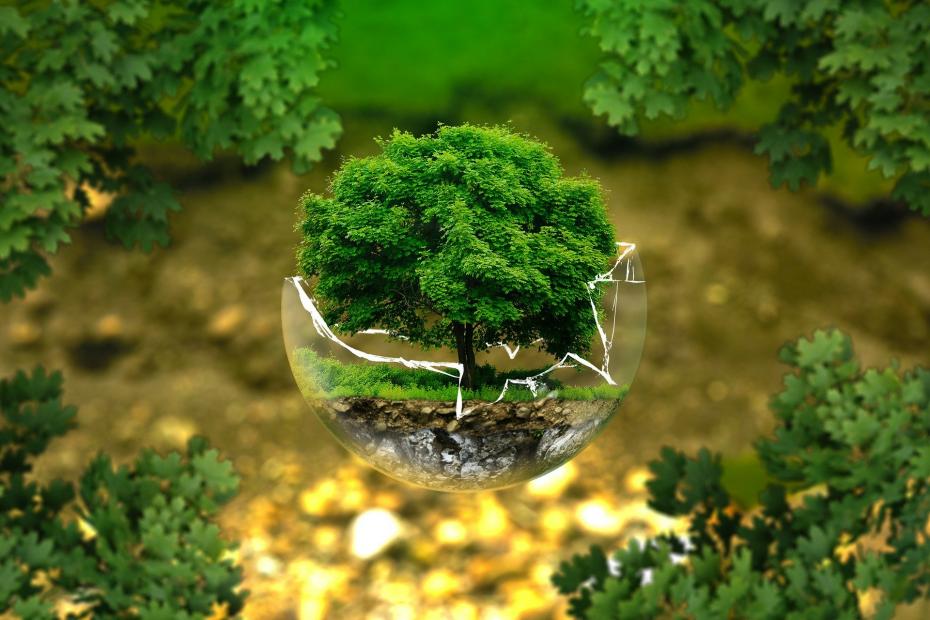 Our planet is amazing! Science enables us to better understand the complexity and intricacy of the world, and new scientific discoveries continue to fascinate and perplex us. Exploring the beauty, diversity and, sometimes, hostility, of the physical world is important in many other disciplines: art, history, literature, religion, to name a few, and there is a rich tradition of research, contemplation and writing about the world in almost every subject area. But academic research in many fields—the sciences, economics, social sciences, humanities—also documents worrying environmental trends demonstrating that ours is a planet under threat.
Climate change, habitat loss, resource depletion, land degradation are just some of many causes for concern, and we are aware as never before of the mutual interdependence between life forms, including human beings, and their environments. Our social and economic systems are governed by the availability, or shortage, of earth's physical resources, which in turn affects political stability across the globe, as well as community cohesion.
So this year's theme, Our Fragile Planet, invites us to think further about the world we inhabit, with all its strengths and vulnerabilities.
Questions to consider:
How can we better understand and appreciate the world we inhabit?
What connections are there between studying the world and changing it?
How serious are the threats earth faces and what responses are required?
Can science and technology alone solve the problems or is there a moral dimension?
Is the current economic system able to work towards a sustainable world?
Join the Conversation:
We invite all members of our Girton Community (students, staff, Fellows and Alumni) to use these ideas and questions as a starting point for your own reflections, conversations and activities on the theme of Our Fragile Planet for this year's Girton Conversations.
Please keep us updated with events you are planning around the theme to add to the website and showcase on social media.
Email your updates to conversations@girton.cam.ac.uk.
 
Also, take a look at our Sustainability page.
2022 Winners Announced
We are pleased to announce the winners from the 'Signs of Spring' Photography Competition

Come and take a look at the winning and runners-ups photographs!
View More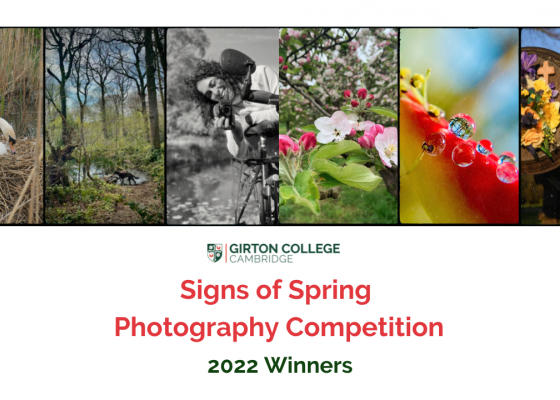 Sustainability
Girton is a low carbon College, working towards environmental sustainability, ethical investment and advancing Net Zero
Discover more